Main Services: Decks, Patios, Additions, Basements, Bathrooms, Garages, Kitchens, Bathrooms and more.
Description: Remodel Max is a full-service family-owned and operated remodeling and construction company that you can rely on. Servicing parts of Maryland, Pennsylvania, and Delaware with a local neighborhood smile.
Service Area: Baldwin, Darlington, Earleville, Glen Arm, Childs, Towson, Monkton, North East, Parkville, Fork, Whiteford, Nottingham, Jarrettsville, Elk Mills, Bel Air, Upper Falls, Fallston, Essex, Warwick, Forest Hill, Edgewood, Belcamp, Street, Abingdon, White Hall, Havre De Grace, Middle River, Aberdeen, Hydes, Cecilton
What sets us apart from other contractors: The Best Award is our relationships with our clients. Creating functional and beautiful spaces for families is what we do. Long lasting relationships is what we love to build!
We are best known for: Reliability, Quality, Accuracy
See More
5 Reviews
Review Me
Work Description: Bathroom Remodel
Comments: Excellent design and professional talent. Brandon was exceptional informative and paid attention to so many details . Thanks to the whole team. Dennis the project manager was on top of everything, coordinating each stage of construction seamless.
Work Description: Patio and outdoor Bar
Comments: Hands down the best company and group of people I have ever worked with on a home project! They not only had unique ideas on reinventing my outdoor living space, but they also were at a fair market value and stayed within my budget. The amount of compliments that I have received from family and friends is unbelievable! A complete transformation into a completely upgraded back yard. They corrected a major flooding problem that was causing water damage in my basement, expanded my patio and seating space, added a beautiful bar next to my in-ground pool and built customized storage under my house with 2 pop up tables to be used for serving food and drinks for large parties. Amazing job and an amazing team! Would recommend them to anyone…Thank you Remodel Max!!!
Work Description: Decks/Porches/Ramps - Build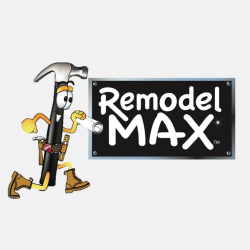 Thanks Dave for the great review! If you ever need anything in the future let us know. Enjoy you new deck!
Work Description: Outdoor paved patio
Comments: The price was fair, the employees on the sales side were great, and the crew was friendly, open to my suggestions, thorough, and very skilled. I will use this company in the future for any other remodeling needs.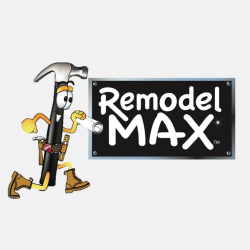 Hey Mike, Thank you so much for taking the time to leave an excellent rating. We really appreciate your business. Please let us know what we can do for you in the future. Enjoy your New Patio!
Work Description: Patio x2 😁
Comments: We were so pleased with the first patio Remodel Max did for us we called them back after we installed our pool. The entire team was on point throughout the process making it easy. My husband is a lawn nut, and Wayne and his team went above and beyond to ensure they did whatever they could to maintain his green crush. Loved 🥰 the real-time system they used to post updates. We had our own project page during our project!!! Highly recommend the Remodel Max Team!