Main Services: Roofing and Gutters of all types. Residential & Commercial.
Description: If you are looking for the best roofing systems available, look no further. Reliable American, Inc. installs most types of roofing systems including shingles, cedar, slate and various flat roofing systems. We work on residential and commercial buildings. We believe in doing the job right the first time or not at all. We will never sacrifice on quality. We cut no corners and use only quality roofing materials according to industry standards, local codes, and manufacturers recommendations. Quality Work Ahead!
See More
5 Reviews
Review Me
Work Description: Complete Tear Off of residential roofing shingles and installation of new shingles of a much higher quality. The premises were kept tidy and clean and we were kept involved in the sequence of when the job would start and what additional damages were found immediately. Thomas Kral was an amazingly competent contractor who had our customer service bells ringing at a higher than an A + rating in every step of the procedure. A good fair and honest company to do business with. This company charged a fair amount for the project, and by fair, I mean that they included more specifications for improving our living conditions that other contractors did not even address.
Comments: I have heard of Horror Stories from other friends and neighbors about the roofing contractor that they chose, even the ones who were somewhat satisfied, but after I told them our experience with Reliable American Roofing Company and the way that Thomas Kral treated us with professionalism and respect every step of the way, all of my friends are envious that they did not have such amazing fortune as we did.
This company believes in providing more than you paid for and knows how to treat their customers the right way.
You will not be able to find a company owner who treats you as well as Mr. Kral treated us and also 2 of our neighbors, who had to use the services of Reliable American Roofing, once they saw the wonderful attention to detail that was provided to us.
A +++ Rating and a 10 for sure.
Thank you for the nice roofing work and all of the upgraded ventilation and better shingles.
Work Description: Roof replacement
Comments: Just a great company to work with, fast, on-time, reliable and professional.

Good job!
Work Description: Asphalt Shingle Roofing - Install or Replace

Comments: Very professional and thorough. Outstanding service - will recommend to everyone.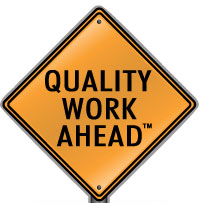 We aim to please! It is our goal to always be the best at what we do.
Work Description: replaced the roof
Comments: They did a good job and they were nice people and did everything on time. Very pleased with how everything turned out.

george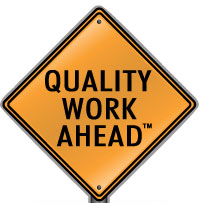 George, It was our pleasure to help you out and we look forward to working for you and your neighbor's.
Work Description: repairing leaks in the roof