Main Services: HVAC and Plumbing
Description: Hi!

Will Thomas here! I am the owner operator at Thomas Home Services.

Listen, you want a company that you can trust to do the job right and charge a fair price. But how do you know which one of us that is?! It's a little bit scary.

As far as me and my company, I have personally been working as a plumber / HVAC tech right here in the valley for over 25 years! I live here with my wife and kids and I would love to have you as one of my valued customers!

Give us a call and let's talk about your project, we work fast to get a trained tech to your home ASAP!
Service Area: Peoria, Paradise Valley, Tempe, Surprise, Goodyear, Florence, Queen Creek, Gilbert, Fountain Hills, Tolleson, Casa Grande, Chandler, Phoenix, Apache Junction, Maricopa, Mesa, Scottsdale, Glendale, Sun City, Coolidge
What sets us apart from other contractors: We have the friendliest technicians in the Valley, we provide a variety of home services and the best in house Home Warranty Plan in Arizona!
We are best known for: Our friendliest technicians in the valley are highly trained and skilled in their craft!
See More
30 Reviews
Review Me
Peggy A Apache Junction AZ
Work Description: Faucets/Fixtures/Pipes Repair/Replace
Comments: Work was completed and toilet works, but Rep sent to do the work was a bit shady. Up sold
me a warranty plan that I will not use. Asked for a refund and it was denied. Don't recommend this Company.
Work Description: Faucets/Fixtures/Pipes Repair/Replace
Comments: The technician, Ty, was wonderful -- if this were a review for him and his work it would be 5 stars; however, the company handles their scheduling very poorly. They wasted hours of our time because of their mismanagement of time and communication.
Work Description: Water Heater - Install/Replace
Comments: He was thorough and polite. He also did things he didn't have to, for our safety.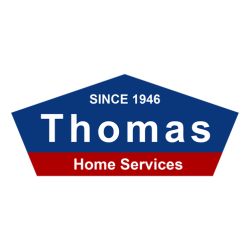 Barbara thank you so much for the thoughtful review! We're happy to help and at your service whenever you need. Glad to see the team ensuring your safety. Stay tuned with our Newsletter & Promotions. Have a great day!
Work Description: Plumbing and water heater
Comments: I have been using Thomas Home Services for many years and they never let me down. Ty came out to do a plumbing inspection and I noted a few things that needed attention. Chris and Ty were quick efficient and very knowledgeable. I am grateful to have such a company work on my mobile home. Great job guys...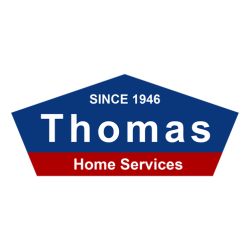 Cathy thank you for taking the time to write a fantastic review. We continuously strive to be the best at what we do and this inspires us to keep moving forward. Have a great year!
Ritchie Wayne Avondale AZ
Work Description: Faucets/Fixtures/Pipes Repair/Replace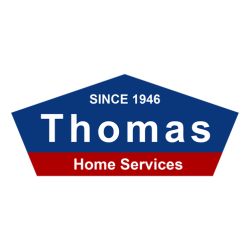 Ritchie thank you for the 5 star review! We really appreciate your time in doing so and look forward to helping you with any of our services in the future! (In house - Home Warranty plans, Heating, AC & Appliance Repair)
Work Description: Plumbing
Comments: Will help you when no one else would.
pricing on job, excellent. Want everyone to use them. I will.
Work Description: Ductless (mini-split) A/C Install
Comments: We were working with Jerome. He is a fantastic listener and very knowledgeable. The job was completed to our satisfaction and we look forward to working with them again!
Work Description: Central A/C - Repair/Service
Comments: I had a check-up prior to purchasing a home. They showed up on time and charged me exactly what was quoted. I am planning on buying a service contract after my purchase
Work Description: Central A/C - Install/Replace
Comments: responded right away.
Work Description: Central A/C - Install/Replace
Comments: Great job great company especially Jerome without him there would have been no sale. Special thanks to all especially Jerome
Please send me some literature so I can give to friends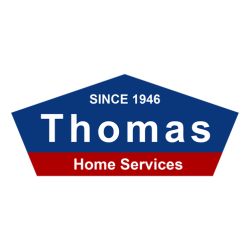 Mr. Lhotka thank you very much for your review. We will let Jerome know how happy you were with the services. You can always visit our website at www.thomashomeservices.com
Work Description: HVAC installation
Comments: Utilizing Thomas Home Services has resulted in the most negative experience we have ever endured with an AC installation. The service tech, Jerome was pleasant when selling us the system, but wasn't forthcoming and misled us. He told us if we financed through their financing we wouldn't have a payment until December (2 months after the system was installed) and the system was just installed on 09/25/2020. He told us he would arrive in the morning with the techs to get the project started and then he would return at the end of the install to ensure everything was completed. The first tech arrived at 8:30am and then 2 more techs arrived within the hour. The first outdoor units that were delivered were the wrong size. Then they were supposed to replace the pads that they sat on, we had to point that out, so they did correct that. Then we find out around 2:30pm in the afternoon when Jerome finally shows up that he actually ordered the completely wrong system ( He ordered electric when we have a gas system) which he apologized for but never communicated or contacted us throughout the day until he showed up. He told us he would be helping the techs to get it done. I asked him to complete the SRP paperwork for our refund, he started it, received a call, said he needed to leave but would return and we never heard from him again. I guess I should have expected this especially how he hinted at how the owner's son who was one of the techs on our installation doesn't have the same work ethic as the owner. We contacted the office and spoke with the office manager, Emily who informed us that the individual responsible for completing the paper work for SRP would return on Thursday, complete the paper work and we would have it no later than Friday, 10/02/2020. Here we are, Friday and I check the mail and we have a bill to pay our first payment due on 10/18/2020, not 2 months later. So, I contact the company, Emily is out of the office and the receptionist talks with her supervisor who is supposed to return my call. I am still waiting for that return call. On a side note, the techs that did the installation were at our house from 8:30am – 10:00pm and they were very respectful and did a good job! The rest of the experience has been extremely negative and we will never recommend this company to anyone, be aware as you will be lied to and deceived! This company hasn't resolved any of our issues to date.
Work Description: Plumbing for Addition/Remodel
Comments: Dennis did a great job we are very happy we will use this service again great job Dennis. Thank yoy Tony Apple
Work Description: Faucets/Fixtures/Pipes Repair/Replace
Comments: Price was high was able to negotiate over 100 bucks off.
Work Description: Ducts/Vents - Install/Replace
Comments: Only one negitive comment their billing dept needs work. Issue with timely payment off my card on their part.
Work Description: AC Repair
Comments: This company sabotaged our AC unit! The home warrenty company contacted them on 7/28/2020 and they didnt show up until the next day, up 3 hours late. Guy said it needed a hard start kit and cap. They showed up 2 days later to do the repairs, but they put a hard start kit on it, REWIRED the unit to blow the compressor and told us it was fixed, we should have cool air in about 5 hours. The cool air never came. For the next WEEK (yes it took that long), my partner argued with them and demanded they come out and fix it for real. A guy finally came out 3 days later and told us the compressor had blown, which it never did because we stopped running it. Finally, today, we had a new guy come out to look at it, who told us exactly what the problem was, fixed the rewiring and did a simple little thing they like to call 'refilling the freon'. Terrible fucking company. Crooks. Heartless bastards made us sit here and suffer, limping on 1/2 ac for over a week just to try and sell us a new unit. BTW the damage done to our other unit trying to keep up with the extra demand is going to cost us as well. 0/10 will never work with this company again.
Work Description: AC Sabotage
Comments: Horrible in every way possible, does not return calls, unreachable, does not show up for appt. always late. My home warranty company assigned them my repair and then the nightmare began. For 8 days we were without AC in record high temps in July. Finally, a competent repairman was hired outside of the home warranty which found that the unit was sabotaged to force higher cost repairs. We repaired and both units are fine. AVOID THIS COMPANY. Here are the techs and managers names - Emily, Jerome, Terry.
Work Description: Water Heater - Repair/Service
Comments: Repairman provided prompt service, but it did not resolve issue. The hot water continued to malfunction, but this time it was a new problem. We called on the weekend and was told we would need a new hot water heater. When the manager came out on Monday, the previous technician had left the cold water in off potion causing the water heater to overheat and the temperature control to trip. The company offered to credit the first visit to purchase of a new water heater for $1500. The water heater was only 3.9 years old and should not have needed replacement. I believe the company should have given a greater discount for the water heater as they had some culpability. We found a company to purchase a new water heater and install the exact same water heater that was the same as the original for only $850.00
Work Description: Central A/C - Repair/Service
Comments: After two reschedules tech was to come between 11-1. It's now 3:15 and am told tech needs a few more hours to complete the job before me. CANCELLED appointment. Very unreliable. If you're thinking if using them find someone else. Sad way to run a business.
Work Description: Central A/C - Repair/Service
Comments: Had appraised offers,and they were not very affordable so i did private contract work done but still need a new defrost board to be working & done corectly.it is now circulating the air.
Work Description: Central A/C - Repair/Service,rewire
Comments: Steak dinners all around! god sent angels.
Work Description: Take out Cast Iron Sink under Granite Kitchen counter and instal new sink
Comments: They are coming next Monday to do job.
Work Description: Plumbing
Comments: Incredible service from a true respectful,customer focused, professional!
Great job! I will recommend and use Thomas Home Services again.
Mr LS Haney
Work Description: AC Issue
Comments: Do not use this company. They accept, then cancel the services when they see it is a home warranty work order. I was scheduled for Friday, after placing the order Wednesday, then they cancelled Friday and said they would not be able to come out until next Wednesday. The A/C unit was not operational, and when I told them that the receptionist could not have cared less.
Stay away from this company who also goes under many other names!
Work Description: Faucets/Fixtures/Pipes Repair/Replace
Work Description: Water Heater - Repair/Service
Comments: My worker was very professional and worked quickly and effectively.
Work Description: toilet fix,replace water heater
Comments: Great job
Work Description: Central A/C - Install/Replace
Work Description: Central A/C - Install/Replace
Comments: Very efficient and clean.
Work Description: Heat Pump Install
Work Description: Water Heater - Install/Replace
Comments: Ty, our installer, did a very good job in removal of the old water heater and installation of the new one.