Main Services: Residential & Commercial Electrician
Description: PMG Electrical Corp. has more then 24 years of experience in Electrical. PMG Electrical Corp. is a small family owned and operated business. Patrick is the owner, founder and one of the workers taking pride in the accomplishment of your desire project or job. PMG Electrical Corp. are highly trained and experience professionals that deliver quality professional craftsmanship. We take pride in all of our work down to the smallest details to meet or exceed our client expectations.

Our main focus at PMG Electrical Corp. is the quality of our work that is above the competition to win customers for life. We never compromise quality for time. We always work with the best materials available, but we are also updated about the new products that come out in the market to keep us at the forefront of the competition. We give our clients realistic schedules that accommodate their lives. We strive for honest customer service, so the finished work is to your complete satisfaction.

Contact Patrick of PMG Electrical Corp. for a consultation or estimate at (516) 403-0312
Service Area: Glenwood Landing, Long Island City, Wantagh, Lawrence, New York, West Hempstead, Middle Village, Flushing, Whitestone, South Ozone Park, Brentwood, East Northport, Jamaica, Scarsdale, Lindenhurst, Breezy Point, Massapequa, Woodmere, Levittown, North Babylon, Franklin Square, Westbury, Commack, Rockville Centre, Hicksville, East Elmhurst, Greenvale, Woodside, Islandia, Village of Pelham
See More
23 Reviews
Review Me
Nadeline Le Queens Village NY
Work Description: Switches/Outlets/Fixtures - Install
Comments: I was pleased for the quick and professional work done. Thank you.
Work Description: Electrical Wiring/Rewiring
Comments: Patrick is terrific!
Catherine M New Hyde Park NY
Work Description: Attic/Whole House Fan Install
Work Description: Attic/Whole House Fan Install
Comments: I blame myself for not reading the reviews of this company beforehand. I contracted Patrick to install vents in the bathrooms of my home. The invoice that he sent showed a price of $1275. He did not explain that there was an additional fee that he added to the fee that was hidden away in the invoice. So if you plan on working with this company make sure to read every part of the invoice and confirm the price.

The job was going well in the beginning, but it started taking a turn when I started letting him know the issues I was seeing with the work. He didn't like to hear criticism about the job his team was doing. Which is why his team would come and they would often leave without letting me or my family know they finished. Which is highly unprofessional because we expected that they would walk us through the work that was done and test out the vents to show it was working. Often times he would text me after his team had left my house to see how we like the work. So I'd have to walk to every bathroom and check, instead of doing a check while the workers were still there. That would've saved lots of time because the workers could've fixed the issues the same day instead of coming back another day.

Scheduling when his workers would come was another issue. Instead of asking what day works best for me, he'd TELL me when his team is coming by, with no regard to what my schedule was or if I was even going to be home. He and his team once came over to my home even though I messaged him that wasn't a good time for me. His excuse was that he did not see my message. I had to reschedule my plans so I could be home and monitor their work.

Every vent installation had an issue. In one bathroom, the ceiling where the vent was installed had holes that needed to be patched, there was a gap on the wall where the switch to turn on the vent was installed, and they couldn't get the vents to work in 2 of the bathrooms. He claimed that the vents were defective, but I find that hard to believe seeing that I even purchased another vent for them to use and still got the same results. In total 3 vents were purchased from Home Depot for those 2 bathrooms and none of them worked.

I constantly let him know of these issues but he never addressed them when we talked. He kept insisting I send him money instead. Even though we already agreed on a payment plan. I already got the feeling he had no intentions of fixing these issues. After I told him I would be sticking to the payment plan and pay the remaining balance after the job is done, he texted me this: "At this point keep your money you are not worth my time."

If you end up working with this company I highly encourage you to do your research and read their reviews.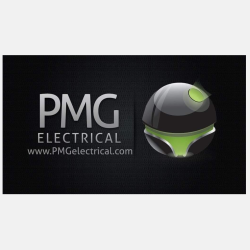 We went above and beyond to try and make the customer happy. I did a walk through and went over my game plan for this job, which he agreed with Everything and price at the time. I put Everything in writing ( he admits to not reading the whole invoice) after which he add on to the job and I told him it would be extra. I have all the text messages where it becames very tiresome going back and forth, not to mention trying to get payed. The equipment he bought was faulty and even try working with him on replacing it. We made one final attempt to finish the job, it was unsuccessful. So that why I told him to keep his money I'm not going to bow down to anyone I'm much better than that.
Mohamed Roslyn Heights NY
Work Description: Ceiling Fan - Install
Comments: very good, excellent
Work Description: Electrical
Comments: Electrical Contractors and Licensed Electricians are NOT the same thing. I've come to expect these NON-LICENSED people to lie about it BUT Mr. Gibbs crossed the line when he tried to fool me into believing that evidence of the incorporation of his company PMG was evidence of him being a licensed Electrician...which he is not. How do I know? I checked his full name and his company's name against NY State, NYC, Nassau County, Town of Hempstead, and Village of Hempstead records. None of these municipalities have a record of him EVER being licensed as an Electrician. Mr. Gibbs' skill set may be adequate to the electrical journeyman's level as "evidenced" by the photos he posts online however, he is NOT A LICENSED ELECTRICIAN. Question: How does a non-licensed individual obtain adequate insurance coverage for performing electrical work? Answer: They don't. He further exacerbated his attempted deception by trying to intimidate me on the phone. Shame on you Mr. Gibbs!
Work Description: Ceiling Fan - Install
Comments: Showed up very quickly. Determined that the fan housing was loose & secured it. It helped to reduce the noise but not return it to its previous level of noise. The cost was a bit high for me, but I did not find many people who knew about whole house fans & have nothing to compare to.
Work Description: Some electrical work in basement
Comments: Called Mr. Gibbs In for work, had a conversation and a date. He never came.
Work Description: Making a outlet
Comments: Patrick Gibbs was the worst electrician I've came across in a long time, he half-assed the job and my outlet fell out of the week within a weeks time. I witnessed him treating his co-workers like slaves and he was dishonest with me. Think twice before asking this man for a service.
Work Description: basement electrical work
Comments: Entire team was awesome every time I had an encounter with someone.
Joseph James Huntington Station NY
Work Description: Switches/Outlets/Fixtures - Install
Amerito Middle Village NY
Work Description: Ceiling Fan - Install
Work Description: Switches/Outlets/Fixtures - Install
Comments: They were supposed to show up last Friday around 1. Told us to go get a new motion light and did. Waited all day and never showed. Then Called at 530 and said Sat at 10. We said no. How can you recommend somebody who doesn't shows no interest in doing the job

Julie Dick
Work Description: Installation of lights in kitchen and bedroom
Comments: My experience was not so pleasant with Mr. Patrick. First, he told me he would be arriving at my place in the afternoon. He did not call and he did not show up. He called the next day to apologize and to set up for the following day. I allowed him into my house and it started off okay but midway through the job, when my wife let me know that Mr. Patrick was not a licensed electrician I almost hit the roof. Here I am in the middle of a job on my house and all I could think of it something goes wrong, we are screwed. Next time I will do my proper research before letting anyone set foot in my home. Now, not only did I pay him all this money, I have to hire a licensed electrician to go over the work that was done is good. The last thing we need is our house to go up in flames because of someone (Mr. Patrick) who knew that had no electric license to come and experiment at our expense.
Work Description: Replaced a Breaker
Comments: Patrick was a pleasure.
You get a good vibe from him from the beginning. He never made me feel like I was about to get ripped off.
He replaced 1 breaker and checked the others. We discussed what he saw right there at the breaker box, he explained what needs to be done and never tried to push me into anything. He was confident, friendly, polite. I will definitely be referring him out.
He did a great job. Not 1 complaint here.
He also does other work, so just ask.
Thanks Patrick.
Work Description: Switches/Outlets/Fixtures - Repair
Comments: Very prompt in responding
Work Description: Power line reattachment and meter box replacement
Comments: I was fortunate to be able to connect with PMG Electrical Corp. in Roslyn Heights, NY (Patrick is the owner). He answered my emergency call and changed his Friday schedule to work on my house along with PSEG. The job was very dangerous and high risk and called for lots of coordination between PSEG and Patrick and both rose to the challenge.

I am forever grateful for Patrick for answering my emergency call and for showing up and doing an outstanding job. He demonstrated professional, patience, expertise and confidence and that showed up in his work.

Thanks to PMG Electrical Corp. for being 'always wired' and for wiring my house!
Work Description: replace double light switch and gfi outlet
Comments: Patrick did a wonderful job. He was professional and polite and showed up exactly when he said he would. His price was fair and reasonable. I have some other projects and I will definitely call him again.
Work Description: Switches/Outlets/Fixtures - Install
Work Description: Rewiring and electrical issues
Comments: Mr. Patrick called me immediately and came right away as soon as he was working on another customer that he was at their house. Luckily he was only 5 minutes away and he told me it wouldn't be long. When he arrived he assess my electrical issue and gave me a fair price. He wasn't pushy but he did tell me that due to it being an electrical problem to take care of it soon before it becomes a bigger issue. He educated me in what it could be and I decided to let him do the work. I felt comfortable and he explained to me what needed to be done. He was professional, courteous and cleaned up before leaving. I highly recommend him to anyone in need of a responsible professional. 10 stars
Edie Huntington Station NY
Work Description: Electrical rewiring
Comments: Very professional courteous service!!
Work Description: Light Install and wiring
Comments: Thank you so very much for your professionalism. They showed up and showed out. Great work!!!! And now there is light!!
Work Description: Light fixture Install
Comments: I highly recommend PMG Electric. Patrick did a great job wiring and installing my light fixture plus he is a pleasure to work with. Even better he's well priced!