Services: Concrete, Concrete Foundation
Description: making your vision a reality! We are a family owned business and we work with you to make the process as smooth as possible. You tell us your vision and just sit back and let us do the work
Service Area: Franklinton, Prospect Hill, Haw River, Rougemont, Cedar Grove, Hurdle Mills, Moncure, Bahama, Garner, Leasburg, Bynum, Pittsboro, Burlington, Mebane, Cary, Morrisville, Swepsonville, Youngsville, Hillsborough, Butner, Chapel Hill, Wendell, Saxapahaw, Henderson, Durham, Holly Springs, New Hill, Roxboro, Stovall, Creedmoor
What sets us apart from other contractors: family owned, no middle man.
We are best known for: Concrete: Pool Decks, Driveways + Decorative Concrete
See More
6 Reviews
Review Me
Work Description: concrete front steps and concrete driveway
Comments: I hired Pica Concrete to redo my front steps last summer. I was very pleased with the work and their price so I hired them again in the fall for my driveway. I would recommend them for quality and a fair price. The work was also done in a timely way. I was very happy with them!
Work Description: Overlays/Stamped
Comments: I was very happy with this Father / Son run concrete business. They installed a stamped concrete patio with a sitting wall that looks fantastic. they even came out on Sat & Sun on Labor day weekend to finish the job including cleanup so we could enjoy our new patio on Sunday & Monday!
I would give a 5-star but I am a tough grader! ;)
Work Description: Concrete slab for hot tub
Comments: Did a great job, very happy with the prize and the results. Highly recommend
Work Description: Extension to existing patio
Comments: Excellent job.
These guys are good. Their teamwork and expertise produced a finished product that could not have been bettered. The commitment they showed to protect my property was reassuring . They laid tarps from the road , down the drive and on to the grass to catch any possibe spillage . They had three guys with taps protecting the sidings when through concrete was being poured.. Each team member knew exactly what to do throughout the whole process.
I thoroughly recommend Pica Concrete and will use them again whenever I have the need.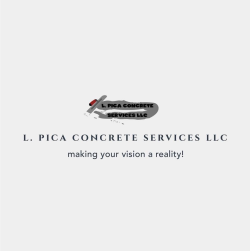 It was a pleasure working with you Kevin! Thank you for being an excellent client!
Work Description: Patio extension
Comments: Excellent job.
These guys are good. They work as a team, each one knowing exactly what to do. They take care of your lot by laying protective tarps in case of spillage. When tipping the concrete they have three guys protecting your external walls. Their expertise in producing the finished surface is amazing to watch. I can thoroughly recommend Pica Concrete & will certainly use them again whenever I have the need.
Work Description: Concrete Patios, Walks & Steps - Install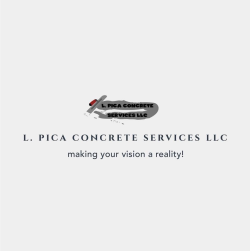 Thank you so much for your review! We appreciate the feedback! Pleasure working with you!