Main Services: Roofing, Windows & Solar
Description: At NRG-Pros, we understand success is closely linked to a solid team effort, which is why we have built a team of knowledgeable professionals to offer personalized quality home improvements.

With over 20 years of experience NRG-Pros works hard to ensure our customers are getting honest and fair products. We strive to build positive relationships with our customers and are dedicated to successfully providing efficient and excellent home improvements.

From Large commercial jobs to everyday residential projects, we aim to exceed our clients expectations with excellent service and high quality materials.
What sets us apart from other contractors: We offer $0 down, rebates, and affordable payment plans for any budget to make your project a reality
We are best known for: We are committed to using only the highest quality materials for your project
See More
6 Reviews
Review Me
Work Description: Roof Replace - Asphalt Shingle
Comments: Got out rite away presentable knowledgeable said he could handle all my roofing trouble how ever I never received a bid he told me I would receive Saturday or Monday at the latest Tuesday no proposal it's holding up the job
Work Description: Roof Replace - Asphalt Shingle
Comments: Very friendly and most of all honest.
Work Description: Roof Install - Tile
Comments: A few glitches in the process but I am happy with the results.
Work Description: roof repair
Comments: Most Honest People I have ever had the pleasure of doing business with. I would recommend Vista Builders to any one they are the best out there.
Sandra West Sacramento CA
Work Description: Roof Replace - Asphalt Shingle
Comments: Never came to the house. That did not impress me. Gave me a quote of $2,500. Too expensive.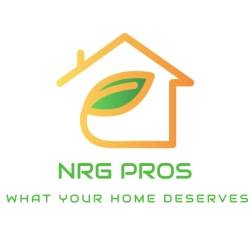 Sandra, only wanted to do a small 2 sq detached 1 car garage. We didn't need to come out, your project was too small for us to take on for any better price. Sorry for being "unimpressive" by giving you a price over the phone instantly.
Work Description: Roof Install - Asphalt Shingle