Main Services: Complete Plumbing Services Residencial and Commercial. All phase home improvements remodels and maintenece.
Description: (650)270-7744
Service Area: Pacifica, South San Francisco, Half Moon Bay, Daly City, Millbrae, Belmont, Redwood City, Alameda, Moss Beach, San Francisco, San Mateo, El Granada, Montara, Brisbane, Oakland, San Carlos, San Bruno, Burlingame
See More
21 Reviews
Review Me
Work Description: Tankless Water Heater - Install
Roderick San Francisco CA
Work Description: Plumbing
Comments: Overpriced I was told by a friend who owns a lot of homes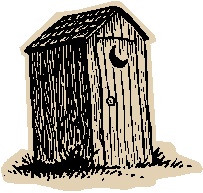 I don't think that this rating is is accurate or fair to our business. The comment is expressing that he consulted with another homeowner… why not a another licensed plumbing contractor so the rates may fluctuate due to a unlicensed handyman or do it yourself homeowner services. I also find it strange that we have no record of use coming out and giving you a estimate, we also avoid giving a verbal estimate due to misinterpreting or diagnosing work on phone. We also encourage for us come out and give a more accurate free no obligation estimate for the first 15 minutes is free exploratory/diagnose of no charge.
Work Description: don't have any real price comparison.
Always wish it was less
Comments: great job of clearing blocked drain.
Work Description: REmodeling small bath to walk in shower and vanity. need to move toilet 1 1/2' to the right. concreate floor.
Work Description: Tankless water heater repair
Comments: An exselent servise !
Work Description: replace faucet
Work Description: Water heater repair
Comments: He is a very courteous and helpful service person who quickly solved my problem
Work Description: Replaced thermo couple
Comments: Informative, professional, competent. Very satisfied and would call Mighty Plumbing again.
Work Description: Replacement of Kitchen Faucet
Comments: Trinidad is punctual,engaging and very skilled.He took the time to explain the entire process,both pro's & con's.Informed us of the entire procedure.Gave us an accurate estimate and was there exactly as promised.It was a pleasure to work with Trinidad.His work was careful,professional and timely.Highly recommend!!!
Work Description: Clearing clogged drain
Comments: Umberto and Ricardo did a great job. They cleared my clogged drain just in time for the first rain of the season and for years. They were prompt and friendly and the price was reasonable. I would recommend them to others.
Work Description: Fixed a water heater leak.
Comments: Very satisified with their punctuality, courtesy, and efficiency. Would highly recommend them.
Work Description: Clogged overflow pipe from my clothes washer. The pipe was about 30 ' long and went through 4 right angle turns before joining the pipe to the sewer.
Comments: Trinidad responded immediately, came in a timely manner, even calling me when another job took longer and he would be late. He figured out a tricky problem and fixed it without cutting into the pipe.
Work Description: Brought plumbing up to code in the kitchen, laundry and bathroom. Installed quarter turn valves in the kitchen, laundry and bathroom. Installed faucets in kitchen and bathroom. Installed sinks in kitchen and vanity. Installed garbage disposal.
Comments: Mr Gomez is very knowledgeable, fair, honest and flexible; and a great teacher. I learned a ton about plumbing and he didn't mind all of my questions. My service required shutting down water to 24 units in my condo building. He was able to complete all the work in a very timely fashion. I got NO complaints from my neighbors because of the shutoff.

He is now on my list of favorite people that I will highly recommend to everyone needing his services.
Work Description: Installed a pipe so my washer wouldn't drain into a utility sink. Fixed a broken bath pipe.
Comments: Punctual, efficient, friendly. Work was done just as I asked. No complaints.
Work Description: Replace three aging toilets with required low flow toilets.
Comments: I heard from all plumbing companies on your list and MYT Plumbing was by far the most responsive and helpful. I am dealing with a major health issue and Trinidad was really helpful coming to my home when I was already taking time off. He was extremely polite and I felt very comfortable letting him into my home. I have not felt that way with many contractors and subcontractors. Trinidad helped me determine the most appropriate WaterSense toilet that fit under the cabinet top areas of my three bathrooms so I didn't have to pull out cabinet tops. He picked up all materials, installed beautifully and cleaned up so it didn't seem that he and his assistant had been there. He had to rebuild one pipe to code. I thought his prices for the quality of his work was very fair compared with others. I felt safe leaving my home for a time to pick up children. I will definitely hire Trinidad and MYT Plumbing for other plumbing needs. I am very happy with how quickly he managed my situation.!!!!!!!!
Work Description: Looks to be regulator.
Comments: Response was more than perfect. They have heart and soul. I would not look any further.
Pablo Tempra San Mateo CA
Work Description: Located where water leak was coming from.
Installed sink garbage dispenser unit.
Comments: Completed requested job excellent.
Will recommend to family and friends .
Pablo Tempra San Mateo CA
Work Description: Remove and install sink dispenser.
Comments: Fully satisfied. Can be highly recommended to anybody.
Work Description: Replaced control valve for gas range. Checked for any leakage.
Comments: Ronnie has excellent customer service attitude. Courteous, amiable, industrious, very friendly.
Work Description: Fix two leaking toilets
Comments: These guys came over immediately after I posted the job, bought the supplies at the hardware store and did the job within an hour. I was quite impressed with their efficiency.
Work Description: Trinidad has done plumbing work for me at my house.
Comments: He is a good guy, does good work, and provides good service.