Description: Are there any electrical issues in your property? Are you looking for a qualified, trustworthy, and dependable electrician? Do you want to have a truly dedicated and experienced specialist by your side, ready to lend you a helping hand with all your electrical needs? If so, then you have come to the right place! MG Electrical Services LLC is a respected and highly regarded electrical company delivering top-notch service and superior customer care to meet the needs of the Middlebury, CT community. Our experienced and professionally trained contractors are qualified to carry out jobs of various scopes and sizes!

MG Electrical Services LLC
Area served: Middlebury, CT
See More
11 Reviews
Review Me
Work Description: Troubleshooting
Comments: Best services ever
Work Description: Troubleshooting
Comments: Mike is a great electrician and does quality work.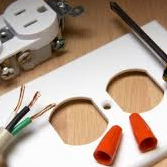 Paz Thank you for taking your time to post this great review. Thank you Mike
Work Description: Electrical Wiring/Rewiring
Comments: Awwsome service. Highly recommend.
Work Description: Switches/Outlets addition
Comments: Had a great personality, did quality work, and let me follow him around and ask questions.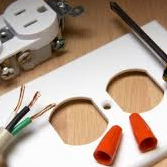 Thank you for posting your review. It was a pleasure working for you. Thank you again for taking your time to do this.
Work Description: Replaced meter box and electrical mast with all wiring that goes with it.
Comments: Great contractor, would definitely hire for more work and recommend to others.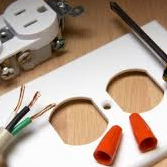 Great review. Thank you very much. I enjoy what my work and working for people like you makes it a bonus. Thank you again
Work Description: cut hole in ceiling for future electrical work
Comments: eXCELLENT
Work Description: replace smoke alarms
Comments: good job
Cristina New Fairfield CT
Work Description: Mounted a ceiling light.
Comments: Nick was very friendly and professional. Will be calling him again for future projects..
Work Description: Small electrical issues with floor heating and garage outlets
Comments: Very professional and precise
Work Description: To install an electric range.
Comments: I needed to reschedule because the counter needs to be sized for the new range.
Work Description: fast
Comments: He's fast and communicative job got done quick