Main Services: Residential Electrical Work
Description: Loughlin Electric has been serving the Southeastern Mass. area for 25 years. We have built our business by doing quality work at value prices. Our focus is always on the customer. We know that your time is valuable so we strive to respond to every call timely and professionally. Our trucks are stocked with over ten thousand parts. So when we get to your home we have the parts to do the job in a timely manner. We make sure our customers are satisfied. Over 75% of our customers are repeat business, because we treat our customers fair.
See More
10 Reviews
Review Me
Work Description: Replace bathroom exhaust fan, re-locate fan vent and re-wire a light fixture
Comments: Very professional from the estimate appointment right through to the completion of the work. Came on time and did very neat work including protecting the floors, etc.
Highly recommend this contractor.
Work Description: Troubleshooting
Comments: They arrived close (within 10 minutes) to indicated time. The technician was efficient in determining the cause of my problem.

The price was high but clearly explained at the start.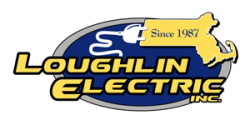 Thank you for the kind review of our company! We appreciate it!
Work Description: Install 4 ceiling fans and hood over stove
Comments: The electrician and intern were friendly, professional and did a great job - will definitely use these folks again !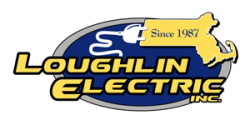 Thank you for the kind review!! We look forward to working with you in the future!
Work Description: Needed a xo2 alarm installed. They came right out and did the work quickly and professionally. Good people
Comments: I would recommend them to others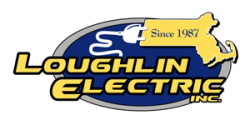 Thank you for the great feedback!! We appreciate you taking time out of your day to leave us a review!!
Work Description: Connect a new cooktop and disposal, move a dedicated outlet (for an air conditioner), install GFCIs.
Comments: Work, some with difficult access, done well. Very satisfied.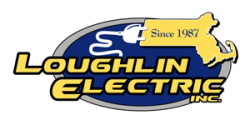 Thank you for the positive feedback, we really appreciate it!! Look forward to working with you in the future!
Work Description: Checked incoming line voltage.
Comments: I am having problems with my range, so I hired Loughlin to troubleshoot the 240V line. They charged me $131 to tell me the incoming voltage was good (which I already knew) and to replace the range which I did (they would not check the appliance!). I now have two perfectly good ranges, and the problem is still not solved. They are more interested in getting paid than performing a service. I would not hire them again.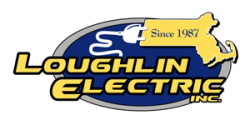 Hello Robert, We are so sorry the job did not go as planned. We really wish you had called us to inform us of the problem first so that we could rectify it, rather than writing a negative review. We guarantee all of our work that we do. Customer service is a massive aspect of Loughlin Electric, we don't want to disappoint anyone. You are correct, we do not service appliances, you would need a specialized appliance repairman for a service like that. Sorry that was not specified clearly beforehand. When Jim, the owner, came back out to your home, free of charge, he discovered the neutral wire was cut in the electrical panel causing the appliance not to work. This is 100% our fault for not noticing the cut neutral when we first went to your home. We thoroughly apologized for our mistake. Please feel free to call our office at anytime, morning, noon, or night. We are always here to help. (508) - 384 - 5900
Work Description: The outdoor front motion light had to be replaced. This light was by the front stairs. The wiring was somewhat complicated, however done perfectly
Comments: The tech,Brian, was on time, polite and very promptly completed putting in the new fixture. He understood that this light was a necessary safety need. I would recommend Loughlin Electric highly.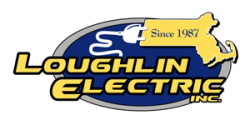 Thank you for the positive feedback & recommendation for others electrical work, we highly appreciate it! I will pass along to Bryan the compliment, thanks again! We look forward to future work with you!
Work Description: Run, snake cable for wall mounted TV monitors.
Comments: Received quote, work was scheduled for the next week, techs arrived as promised, clean and professional.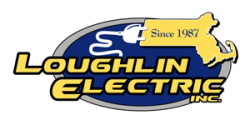 Thank you for submitting a positive review, we appreciate it! We look forward to your business in the future!
Work Description: Assemble and install ceiling fan on a sloped ceiling.
Comments: I will se this electrician again. I thought the quality of his work was excellent and I was able to get the work done the day after I called. It cost twice what I paid for the ceiling fan to have it installed by Loughlin, but we were pleased with the quality of the work.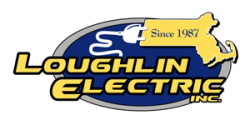 Thank you for the positive feedback, we look forward to your business in the future!
Work Description: Replacement of electrical meter base
Comments: Came right away and fixed that what others failed to fix A+

Will call again if I have an issue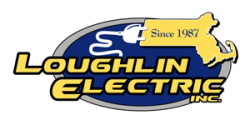 Thanks for the positive feedback, we appreciate it! We look forward to your business in the future!