Main Services: Multi Service company
Description: Here at Meraki Services we strive to be the best solution for our costumers. if your needing repairs around your home or business, to full on remodels we can handle it all for you. with over 20 years experience you can fill confident your project is in good hands. here is a list of our services.

Painting:
Interior/Exterior Painting
Deck staining/painting
Hardwood floor staining
Cabinet Staining & Painting

Home Improvements:
Kitchen & Bath Remodel
Home Additions
Basement Remodel
Window & door installation

Landscaping
Full landscape installation
Artificial grass installation
Sod installation
Sprinkler installation & repair
Retaining walls
Fence installation
French drains
Material delivery

Concrete
Drive ways
Sidewalks
Stamped concrete
Colored concrete
Stained concrete
Concrete repair
Epoxy installation
Concrete BBQ counters

Asphalt
Asphalt repair
Pothole repair
Striping
Seal coating
Crack fill

Available:
Monday-Friday, 8:00am-8:00pm MNT
Saturday-Sunday, By appointment

Our Values:
Always do the right thing.
Value relationships above all.
Innovate and have fun!

Our Mission:
Helping our customers make
there ideas come to Fruition
Service Area: Erie, Thornton, Boulder, Mead, Johnstown, Berthoud, Northglenn, Golden, Firestone, Brighton, Lafayette, Kersey, Pinecliffe, Fort Lupton, Ault, Lyons, Eldorado Springs, Louisville, Galeton, Arvada, Platteville, Dupont, Hudson, Masonville, Drake, Frederick, Longmont, Westminster, Milliken, Wheat Ridge
What sets us apart from other contractors: We Offer A Veriety Of Services
We are best known for: On Time, Comunication, Frendly
See More
20 Reviews
Review Me
Work Description: Concrete Retaining Walls
Comments: great job, showed up on time and on budget.
Work Description: Landscape Design/Install
Comments: Only a couple of problems: firewood disappeared, ready for sprinkler help asap
Work Description: Sod installation
Comments: Very poor installation of sod. Poor workmanship and joining of new sod. Some sod already white despite appropriate watering.
Work Description: Lawn Sprinkler System-Install
Comments: The work is beginning
Work Description: Sprinklers
Comments: I appreciate Joel going above and beyond to ensure everything was done to our satisfaction
Joel and his crew were on time and worked hard to get everything done in a timely matter.
Work Description: Landscape
Comments: This is a great company to work with.
The sraff is friendly and knowledgeable.
Their pricing is fair and very competitive. I would highly recommend this company for any project and will definitely use them again in the future. Thanks again you guys my backbuard looks AMAZING!
Work Description: Yard Maintenance
Comments: Very professional, great work ethics and great customer service. I will definitely do bussines with Meraki again and will highly recommend to everyone that I know.
Work Description: Pool deck
Comments: I loved our pool deck Joel did it quick and made it look so nice definitely recommend him and his team and definitely calling back I'm the future! Thanks Joel!!!
Work Description: Landscape Design/Install
Work Description: Junk Removal
Comments: Good guys, friendly, competent and quick.
Work Description: Junk Removal
Comments: Great customer service and professionalism. I'd definitely use Merkai again.
Work Description: Lawn Care and Maintenance
Comments: I was stuck with a overgrown lawn, when Joel Ramirez and Meraki Services came to my aid. Two mowers had failed to show up to do the job they had said they would. The lawn didn't look easy and needed to be done ASAP. Joel willingly took it on. He showed up to take care of it the same evening of the day when I first talked with him. He left me with a beautiful lawn , professionally mowed. Meraki means to put one's heart into your work and that is exactly what Joel did. He was timely, efficient, concerned, knew his stuff, and a pleasure to work with. I recommend him and Meraki highly for any job they do for any customer.
Work Description: Leaf Removal
Comments: Did a great job for a good price!
Work Description: Flagstone
Comments: We are a small business also, so hard to do a review like this. We put a deposit to have flagstone done in our yard. His workmen showed up about a 3rd of the time. They gave us a timeline, and a week late, we were still 1/3 done and workmanship was aweful. We began to question their ability. We asked for meeting and after the meeting the result was even worse quality of work. Asked for another meeting and he would not attempt to meet until a day later. In the meantime, we began assessing the damage his crew had done to other objects and areas of the yard, which we now are left to repair, and we decided not to proceed with him and notified him of that. The only part of the project we were willing to pay for was the materials he had brought, which was covered by deposit. None of the labor was quality enough to pay for. Next morning he shows up in our yard ( at the time we had requested a meeting but he was supposedly to busy) and began a destructive tyrade. We had to eventually call police to get him to leave premises. I would NEVER recommend this company in any shape or form.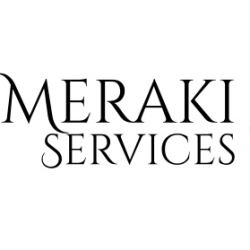 here is our side of the story, Maggie was a great person to work for we did a job for her son, and as well as a few yard clean ups for Maggie. this flag stone project was going very well dealing with Maggie, then she got out of the pictures and her husband started making changes to the work agreed. the fist side wal cam out beautiful, and i had my guys start the second one and i do admit they did cut three flag stones wrong, but nothing major it was an easy fix for us, but what can next was Maggie's husband calling me up telling me he wanted us to drop the project and that he would fix it. the side walk was 3/4 of the way done and just need 3 flag stone replaced. did not even give us a chance to fix it. I went by and told him if he was going to pay for the work that was done and he said no. I think he wanted a free job, I've dealt with customers like this in the past, they change everything in the middle of the project then say you didn't do the job right. and as for the cops being called I was sitting at my house when I got a call from a police ofrecer saying that Maggie's husband didn't want me to put a lean on his house. I was never on the property when the cops were called. what can I say customers think they can get free labor. I don't know how they run there business but if it's anything like they treat there contractors run the other way.
Work Description: Sod installation
Work Description: Sod installation
Comments: This estimate was NOT competitives with others and NOT accurate for the project intent.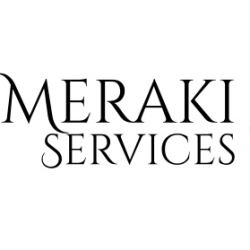 we pride ourselves in offering the best quality of work and experience, can't compare a Honda price to a Bentley price, as they say you get what you pay for.
Work Description: Fixed a rotted out fence post.
Comments: Was unable to make the original time due to the weather, but came the next day. Time is the best judge of the work.
Work Description: Sod, Mulch
Comments: Joel came and went in just a few days- while tearing out and replacing all my sod in my front yard, putting in mulch and new a lilac bush. I wish I could post a photo. It turned out so beautiful. His work is amazing. Hes very honest. He is so nice, hard working, reliable, a affordable!! I HIGHLY recommend him!
Work Description: Tree removal.
Comments: A+ Professional. Reasonable prices, showed up on time and treated my home like it was his. Highly Recommend.
Work Description: Mulching
Comments: Called back next day. Really nice. But he lives lin Longmont and I'm near Morrison so we decided he's too far away.