Main Services: We Supply all of your plumbing, heating, or gas fitting needs. Whether it is in Residential, Commercial, or Industrial applications, we have experience in all fields. We work with other trades in making your home or business renovations a good experience,
Description: J.B. Plumbing, Heating, & Gas Fitting is a full service plumbing company specializing in residential, commercial, and industrial jobs. We install new and remodel jobs consisting of kitchens, bathrooms, laundries, saunas, pools, boilers, baseboard, radiant, and steam heating systems. Our commercial jobs have taken us to hospitals, hotels, restaurants, collage labs, and malls where we have installed nearly every aspect of plumbing and heating that is out there. We are always ready to help serve your plumbing, heating, & gas fitting needs

Call Now 978-423-9607
Service Area: Stoneham, East Boston, Arlington Heights, Woburn, Reading, Lynnfield, South Hamilton, Topsfield, Charlestown, Winchester, Revere, Wenham, Marblehead, Winthrop, Chelsea, Nahant, Malden, North Reading, Salem, Everett, Manchester-by-the-Sea, Beverly, Hamilton, Lynn, North Andover, Melrose, Boxford, Medford, Somerville, West Medford
See More
8 Reviews
Review Me
Work Description: Hired to reinstall, in same place, a new dish washer/sink/garbage disposal
Comments: John Baron (Bader/Bator/Barone) took and cashed a deposit check of 2500 and never stepped foot on our property again. Nor will he return the money.
Work Description: Toilet repair
Comments: As for John Bator my toilet was running, a small project, just had to change the flapper inside the toilet. Once he had the part was there for 15 min. Since he had to go to Home Depot and get the part because he did not have it, do to the virus he had to wait until line for 45 minutes at HD and he must if added this on to the bill, because he charged me $170 for 15 minutes of work once he had the part.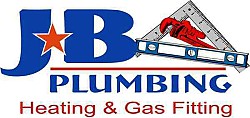 I charge 150.00/ hour because of overhead, which includes truck payments, various required insurances, workman's comp' and advertising. I believe there are other companies that would charge 2 hours. I try to set times but as i do mechanical work exact time responses are rare. I do call when running late. I'd like to think my work quality would have been a 5 since I fixed a toilet in 15 minutes minus the 45 minutes or so standing in the rain due to the corona epedemic at home depot. Thank you for allowing me to help you out in your home repair
Work Description: Replace faucet in bathroom.
Comments: I reached out to JB Plumbing to fix a leak in my bathroom. He responded quickly to my request. He evaluated the problem, offered to pick up the faucet for me. Returned and installed in a very timely manner. He was professional and reasonably priced. I would recommend him for any size job you may need. I know I will use him again.
Work Description: John was punctual, completed work professionally at the agreed upon price. Would definitely contact for future needs
Work Description: He does our plumbing, heating and gas installation.
Comments: John does superior work. He is always prompt. We will continue to use him until I retire in the next ten or fifteen years.
Work Description: I recently hired JB Plumbing because my heat went out. I had called two other plumbers and received no answer. John answered my call and was able to come to my home within an hour. He was clean and professional looking when he arrived. He was very pleasant and respectful as he inspected my system. He explained what he was doing and what the problem was in layman terms. He left to get a part and returned within the hour. After installing the new part, he monitored the system to make sure the problem was corrected. His rates were very reasonable, especially considering he is a Master Plumber.
Comments: I would highly recommend JB Plumbing to anyone. My impress of John is that he cares about his clients and doing the job right. He is professional and friendly. He is persistent, leaving no stone unturned as he performs his research into the problem. He is detail oriented and focused on getting the job done well and solving the problem. He works quickly but does not rush through a job. It was my pleasure to meet John and to recommend him and the fine work he does.
Work Description: We employed JB Plumbing to carry out works during a renovation and extension project. We finished up with a four-bedroom, four-bath dormered cape which had to be re-plumbed from scratch. John Bator worked with us from the planning stages right through to completion. John was generous with his time in the demolition and groundworks phase of the project, and worked closely with our builder. During the first phase, John's team laid out their pipe runs quickly and accurately, fitting in flexibly with the other tradesmen and helping us overcome any problems we had failed to anticipate. This continued with boiler installation, fitting out of the bathrooms and kitchen. They made a special effort to complete the upstairs bathrooms by our deadline, and coped well with the unique problems because of design flaws in our master bath. This resulted in us being able to move into the house earlier than anticipated.
Comments: JB Plumbing always provided us with a personal, friendly service. They stayed well within the estimates given when they priced the work. In short, we would not hesitate to recommend John and his team for their high standards of workmanship, excellent communication and helpful advice. They always made responding to our needs their first priority and the result is a high-quality plumbing system, working well and completed on time and budget. If you would like to speak to us further about our experience, please don't hesitate to contact us through JB Plumbing.
Work Description: Install new dish washer and fix a broken pipe on the basement
Comments: John Bator did an excellent job installing a new dishwasher - there were some challenges because our previous one was too old and rusted. It took him more time and he did not even complain or charge extra. He also fixed a leak in the basement and provided an extra option to drain water when needed. Overall he did an excellent job, superior service and very reasonable price. I am happy that engaged John Bator and will do so in the future without the usual worries.