Main Services: Residential and commercial interior and exterior painting
Description: Family owned full service residential and commercial painting business, handling all aspects of interior and exterior painting. We also offer services in power washing, staining, drywall, carpentry, and wallpapering.
Service Area: Hebron, Hadlyme, Chaplin, Dayville, Clinton, South Windham, Killingworth, Baltic, North Windham, Middletown, Taftville, North Stonington, Essex, South Woodstock, East Hartford, Higganum, Willington, Old Mystic, Woodstock, Ashford, West Mystic, Mystic, Yantic, Old Lyme, Pomfret, Waterford, Haddam, Vernon, Central Village, Tolland
What sets us apart from other contractors: Owner is a Master painter, and Foreman has been apprenticed by him.
We are best known for: Quality and value!
See More
11 Reviews
Review Me
Work Description: Interior Painting-1 to 2 rooms
Comments: Joe and his helpers did a fantastic job, efficient and done in two days. cleanup was great at night and the protection that they took to protect our items was great. I loved how he didn't have to use a later, advantages of being tall versus vertically challenged. I would recommend.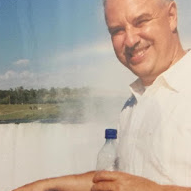 Thank you for the nice review Susan. It was great working with a nice family!
Work Description: Exterior Painting
Comments: Joe Tamborra's team came out, powerwashed and painted all the decks. Great Job and Great Team!!!!
Work Description: Interior Painting 3+ rooms
Comments: Great work. Fast , on time and professional.
Work Description: Exterior Painting - Whole House
Comments: Work not performed yet but is scheduled. Joe is clean cut and professional and I look forward to his service in painting my home's exterior
Work Description: Painting
Comments: We hired Joe Tamborra Painting to paint the interior of 2 of our homes. Both times he had to work around all of us & our furniture. They did a great job. They made sure to cover everything with drop cloths & plastic & made sure they cleaned everything before they left. They did a fantastic job & I can confidently recommend Joe Tamborra Painting for all your painting needs.
Work Description: Painting
Comments: We needed to get our house ready sale as soon as possible due to a sudden relocation because of our job. Joe Tamborra was recommended to us by a friend who had also used their service. We were very pleased with the service they provided. Friendly, trustworthy, and reasonable prices. Tyler, his foreman, made sure any concerns we had about the timeline was on the top priority list along with the best quality painting. Highly suggest Joe for all your painting needs!
Work Description: Painting
Comments: Joe Tamborra Painting Co completed several projects at our home. We had an accent wall painted behind our fireplace & it looks incredible! He also painted our bathroom & the trim on the exterior of our home. Joe is fast, reliable, & consistent in his work ethic & quality. I will hire him the next time I need painting done.
Work Description: Painting, sheetrock repair, wall paper removal
Comments: We chose Joe and his crew to paint the interior of our house, based on previous reviews and the self-proclaimed title of master painter that takes pride in his work. Our job was not overly complicated, several rooms to be painted, some wallpaper to be removed, and some cosmetic sheetrock repairs. Suffice to say we were very disappointed with how it turned out.

To start, Joe did not discuss the job with us before he arrived regarding paint and color preferences, or any other aspect of the job. During the job there was little to no wall prep before paint went up, no taping, no removal of switch covers and the like and in one instance did not move a piece of furniture because it was "imbedded into the carpet". They seemed to have no regard for our personal belongings, they never once covered or took other steps to protect any of our furniture and even placed paint cans directly onto the surfaces.

When we hired this crew, we did so with the thought that they were professionals, but instead felt we had to babysit them every step of the way. When we pointed out aspects of the project that we were concerned with they brushed us off. We thought that they would have what they needed to complete the job, but instead asked to use our tools and household appliances. Had we known the state our belongings would be left in, we would have never allowed them to use it.

After they left each day we spent time cleaning up after them, our sinks were left filthy, and one even had scratches left in it. Our furniture had drips, smudges, and blobs of paint on them every day. At the end of the job the crew rushed out without giving us time to inspect the work done, and as a result we have spent time touching up what they sloppily painted and the places they didn't bother to paint at all.

Suffice to say we would not recommend Joe Tamborra Painting Co. for your painting needs, or even trust him in your home.

Carrie T. and Family
Mary Margaret Wethersfield CT
Work Description: Interior Painting-1 to 2 rooms
Comments: Very satisfied. Neat and efficient. Worked until the job was completed.
Work Description: Interior Painting-1 to 2 rooms
Work Description: Interior Painting 3+ rooms
Comments: Was on time, friendly team and did an excellent job.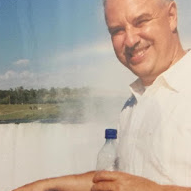 It was my pleasure to paint in such a nice home; thank you for the work!