Main Services: Concrete driveways, walkways, patios, stamped concrete, stained concrete and demolition.
Description: Hello!
Meet your dedicated team at Scottsdale Concrete, we are industry professionals ready to tackle any project you have large or small!

We specialize in all aspects and phases of concrete, are detailed and quality driven regardless of the size of your project. When it comes to concrete projects the sky's the limit, with our combined 40 years in the concrete and construction industry we will help you create a finished product that not only will increase the property value of your home but will be something you can take pride in and call your own, from utilitarian, aesthetics or recreational we have you covered. From the beginning design until the final sweep of the broom, we will clearly guide you through the entire process, on time and on budget!

Your satisfaction is our future!

We are licensed, insured, bonded and carry both a commercial and residential classification with the State of Arizona as listed below.

Commercial/Residential
Lic. #CR-9 0303748
Service Area: Sun City, Peoria, Paradise Valley, Laveen, El Mirage, Gilbert, Phoenix, Scottsdale, Chandler, Sun City West, Glendale, Cashion, Avondale, Mesa, Tolleson, Youngtown, Tempe
What sets us apart from other contractors: Customer service, professionalism, communication and superior craftsmanship, plus our combined 40 years of know-how!
We are best known for: Concrete work involving driveways, custom patios, walkways, foundations.
See More
32 Reviews
Review Me
Work Description: Concrete Patios, Walks & Steps - Install
Comments: Looking forward to working with them. The consultation was very informative and helped us make our decision.
Work Description: Concrete Patios, Walks & Steps - Install
Comments: The workmen were very knowledgeable and professional. We would use them again if we had more concrete work to be done
Work Description: Concrete Flatwork - Repair & Resurface
Comments: replaced sidewalk and new shed concrete floor Great Workmanship 3 man crew worked all day Saturday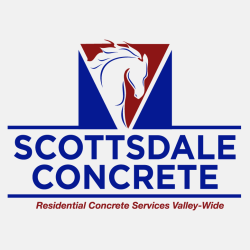 Thank you for your business and the great review!
Work Description: Concrete Flatwork - Repair & Resurface
Comments: Kenny is great 9 out of 10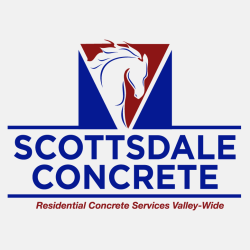 Thank you for the 5 stars.
Work Description: Concrete Foundation - Install
Comments: We worked with Ken Willits. The builder got along with him, he was responsive and got the work accomplished in a timely manner and at a decent price. We'll keep them in mind for other projects.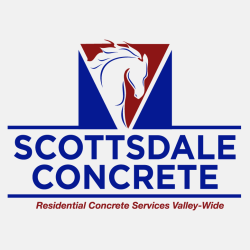 Thank you for the nice review, and for choosing us for your project. We would look forward to helping you with your future projects.
Work Description: Concrete Driveways/Floors - Install
Comments: They did a great job and easy to work with.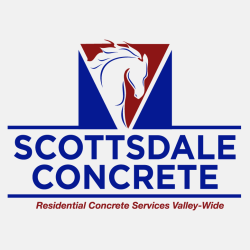 We thank you for your business and kind words, we were happy that we could help you with your deadline on your patio.
Paradise Groves/ Irasema Glendale AZ
Work Description: Replaced Damaged Driveway
Comments: I had requested 5 proposals from other companies before coming across Scottsdale Concrete. There was no comparison as far as quality and pricing. I am extremely happy with their work. I will keep this company on top of my list for any future replacements and projects. Recommended!! Special thank you to Ken and David for their fast work ethic.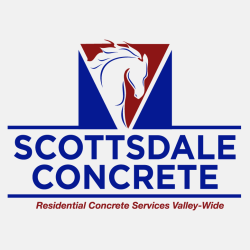 Irasema, Thank you for your kind words and choosing Scottsdale Concrete for your project, it was a pleasure meeting and working for you, for any other concrete projects just give us a call and we will be there for you! Sincerely David and Ken
Work Description: Garage floor- Install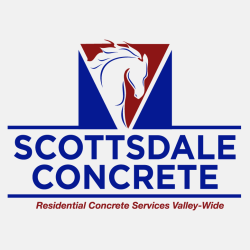 Bill, Thank you for the wonderful rating, we enjoyed our time at your project and hope you enjoy your new garage concrete floor! David and Ken
Work Description: Concrete for 3000 footaddition and driveway.
Comments: What can I say, what's not to like? They showed up, gave a fair price and worked diligently until the project was complete. Good attention to detail, highly punctual and reliable. It was a pleasure working with Scottsdale Concrete and I highly recommend them for all your concrete needs!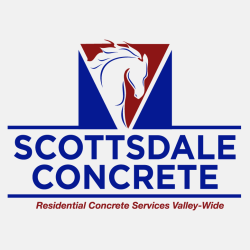 Josh, thank you for the kind words, we had a great time with your project and are glad we could help you move onto the next stage of your addition!
Work Description: 2 pads poured for heavy lift and also compressor
Comments: I had the Scottsdale Concrete company pour 2 pads for our shop. One will be holding a 12,000lb truck lift and the other was for a compressor. The work they did is outstanding and the attention to detail was more than I expected. I highly recommend them for all your concrete needs, look no further!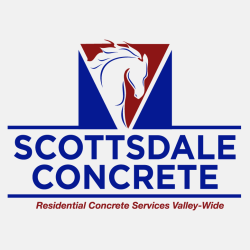 Seth, thank you for your review. This was a fun and technical project.
Work Description: Patio
Comments: I had Scottsdale Concrete extend my patio roughly 200 sqft. Had everything scheduled up but unfortunaly they had to reschedule from our orginal date. No issue with it, they communicated it clearly and where very honest about the situation. Day of the work, they showed up ready to go on time, got the job completed in a timely manner, all staff was great to work with and friendly. Price was a little more expensive than another quote I got but after talking with the other group I chose to go with Scottsdale, I feel I made the right choice and would use/recommend them for any future projects. THANKS we love our backyard even more now!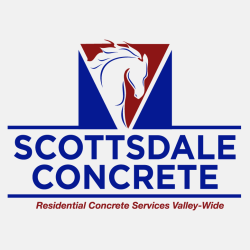 Thank you so much for the kind works, Ryan. We really appreciate you taking the time out to share your experience with us. We feel fortunate for customers like you and are proud we delivered the product you expected. Good luck with your continuing backyard project and we thank you for your business.
Work Description: Concrete work on 2 patios
Comments: David and his crew poured concrete on 2 existing patios as well as an additional space. The job done looks amazing the crew was on time and understood all that I needed done. Their clean up was great afterwards and everyone was very polite and respectful. I would and have already recommended this company to some of my friends.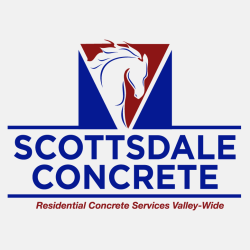 Crystal, It was a pleasure working with you on your project, we are happy we could deliver your concrete needs and meet your expectations. Thank you for your kind words and your business.
Work Description: Driveway, drainage and home border
Comments: What a fantastic experience! I have had a lot of work at my home over the last 20 years and this is by far the best experience I have had with a contractor! David and Ken are a great team. David, the owner, completed the estimate with me and from that moment I knew this is a company who knows what they are doing and takes great pride in their work. My only worry is if the cost was going to be out of my reach. NO! It was reasonable and fair. Not only did they complete the work I contracted for, I ended up having other work done as well because of the great confidence I came to have in their work and their word! On time - work exactly as was described and excellent/timely communication. Could not ask for anything more from a contractor! I would recommend them for any job they bid on!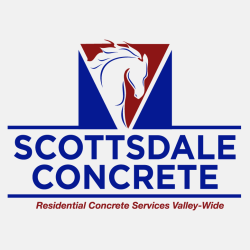 Moe, what a fun time we had! Great conversations and fun planning, we always strive to make our customers' vision come true and when we achieve that it's incredibly rewarding. With a review like this we are assured our company is on the right path delivering the quality and professional expectations our customers have come to expect from us. We thank you for your kindness and business.
Work Description: Flatwork on my walkway
Comments: The Scottsdale Concrete crew was great to deal with. From the initial assessment and explanation of service to the execution and delivery, everything was done as explained and in the exact time frame as they had laid out in their expectations. Working with Ken was really convienent and educational as to why we were having the issues we were. The crew was incredibly punctual when it came time to job day and they actually went above and beyond to make sure the replacement job they were performing would seemlessly match the existing concrete. Would definitely hire again.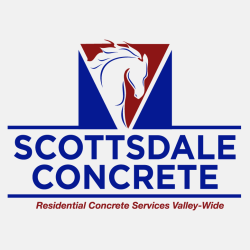 Dan, thank you for the nice review, I'm glad we could put your sidewalk back in use! It was a pleasure meeting and working with you and we really appreciate your business!
Work Description: New Driveway
Comments: The best. worked thru every concern and detail until i knew It was going to be exaclty what i needed. grading was a concern but David found best solution and the results are amazing. mid project ran into a problem with pool lines but David and Ken had no hesitation to actually reconfigure project, fix, and find a better way to prevent any future problems. highest bidder but worth every extra cent.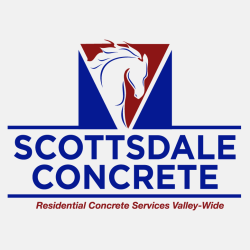 Joe, thank you for the great review! You have an amazing back yard and we are glad we could add to its value. You have a impressive new vehicle shop and we are happy we could complete that project with a great concrete drive and parking area. Thank you for your business!
Work Description: Driveway slab, sidewalk addition, and pool deck extension.
Comments: Absolutely, without doubt, one of the best contractors I've worked with. From Ken Willets who gave me my first quote, to David Flores (owner) who was on site during each phase of work, to the crew, everyone was top notch! The final products were exactly to plan and the work was done efficiently. Clean up at the end of day was a real plus. So pleased was I, that I recommended Scottsdale Concrete to my neighbor who just had a pool deck extension poured. Highly recommended!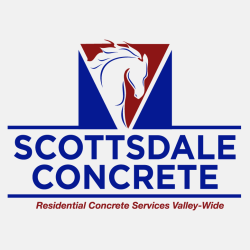 George, This job was a lot of fun! Between your design and planning and our computer renderings of your vision we made it happen, you really turned you back yard into a beautiful place to enjoy the upcoming spring and summer with your family. You also nailed it with the design for the front concrete driveway and sidewalk addition we installed. We appreciate your wonderful review, business and of course the referral. Sincerely, David and Ken
Work Description: Extend concrete pool deck
Comments: David and Ken are the best!! We were on a time crunch and from start to finish they made it all happen. Despite the rain that was coming on our scheduled day they moved it up and squeezed us in. VERY dependable, knowledgeable, affordable, efficient, friendly, but most of all considerate to our needs!! We will refer them over and over. Thanks guys for a wonderful job! The Zimmerman's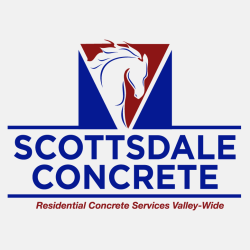 Thank you Jaime and Zack for the kind review, it was a pleasure working with you both. We were happy we could fit you in before the rain! We sincerly appriciate the business!
Work Description: Sidewalk replacement
Comments: I had 3 sidewalk sections replaced. David Flores explained in detail how the current sidewalk pads would be removed, replaced & code requirements for drainage sloping. All bushes lining the sidewalk were covered prior to concrete pour. Once poured, David wanted to be sure I was happy with the results even showing me with his level how the slope met drainage code. Cleanup, including my wrought iron gate, was thorough. David's professionalism & results were exemplary. He arrived on time, finished on time and there was no additional cost.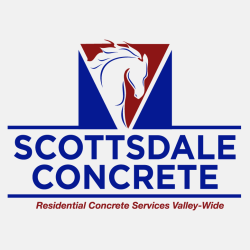 Barbara, it was a pleasure working with you, we are humbled by your kind words. We have very strict standards and this type of positive feedback confirms our core business practises are paying off. We thank you for your business! David and Ken
Work Description: Driveway
Comments: Scottsdale Concrete is the go to company to have a driveway replaced. We had several cracks in our driveway do to poor support and layout. They told us how the driveway would be supported and poured so it would not crack in the future. They did the job in less time than expected and cleaned up the surrounding area very well. As we live in an HOA, ensuring the work area was spotless when they left is important. Thank you for a job well done!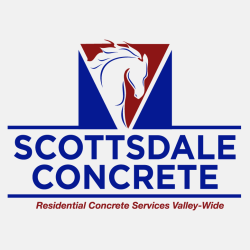 Mary, A very kind review, it was a pleasure meeting both of you! We are happy that you are pleased with your new driveway and we thank you for your business!
Work Description: Concrete patio
Comments: I am a very satisfied customer of Scottsdale Concrete. From the day they came out to measure for a quote to the time the job was completed, I found David and his crew to be a one of the best contractors I've ever worked with. I'm a stickler for anyone I hire to be On Time and DO exactly what they say they will do. And Scottsdale Concrete did exactly that. I would highly recommend. And I will be a repeat customer in the future.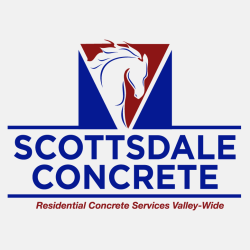 Michael, Thank so much for the wonderful review, we had a great time completing your patio project, we strive to provide the highest quality and customer service, we are honored to hear your satisfaction with us and hope to work for you in the future. …..Again, Thank you!
Work Description: Patio Level and Wraparound
Comments: David with Scottsdale Concrete was very helpful and informative. He pointed out a couple issues we wouldn't have seen ourselves. He was punctual and professional. Months later, our patio looks miles better than any other concrete around our house.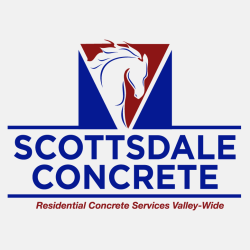 Thank you for the nice review and your business Victor, have fun this spring entertaining or just relaxing on your new back patio!
Work Description: Concrete in backyard
Comments: Outstanding results, from the first meeting with David and Ken to
the final clean up it could not have gone smoother. We had drawings of what we wanted and they executed the work down to the final detail and even helped us change a few things that might have given us issues down the road. During a time where it is so difficult to find good service we were very impressed, they were on time, on budget and demonstrated real customer service!

Karen Gilchrist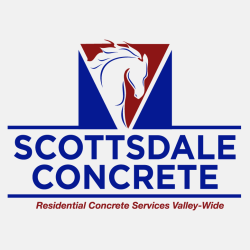 Thank you Karen! We love the challenge of complex jobs and we were happy to help in your plan to add value to your home.
Work Description: Replacement driveway, sidewalk, and patio area
Comments: Scottsdale Concrete laid a beautiful new driveway, sidewalk, and patio area to our property. They were the first to answer our request and were quickly out to assess the project and provide a quote and time frame. David and Ken were professional, friendly, and meticulous in their attention to detail - grading and sloping so water would drain and not puddle, making sure the strength and materials were perfect, offering available variations, and bringing up ideas we wouldn't have thought of doing but are so glad we did. Their pricing was well in line with the other quotes. We highly recommend Scottsdale Concrete and are looking forward to using them again for our backyard project.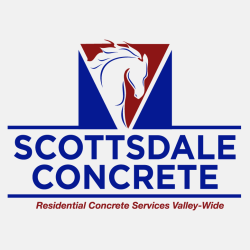 It was really great working with you Mary, between the planning and fun conversations we really had a good time. Looking forward to your next project! Thank you for the kind review!
Work Description: Replacement of driveway
Comments: Scottsdale Concrete

I recently hired David to redo my driveway and have to say what a positive experience it turned out to be. He assessed the situation, prepared the schedule, arrived on time, took pride in his work and honored his estimate. It doesn't get better than that. Would that all vendors were so accommodating! Thanks so much.
L. Smith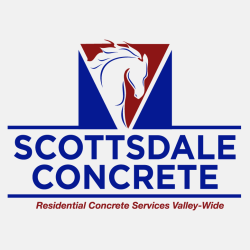 Thank you Lynn for you business and review!
Work Description: Concrete Patios, Walks & Steps - Install
Comments: So far so good. The driveway will be done next week and the design for the backyard is about 95% there... just waiting for the final walk through and the sprinkler system to get finished before the backyard can get started.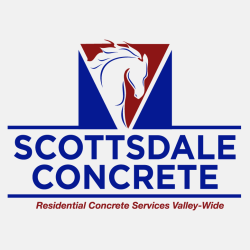 Thanks George!!
Work Description: Replace 3 concrete sidewalk sections
Comments: Did a meticulous job of removing and replacing 3 sidewalk sections leading to my front gate that were a tripping hazard. Knows codes for drainage slopes for sidewalks as well as for ADA ramps for homes. Very responsive to my texts & calls. Sent me a statement of work (for our HOA) within 2 hours of my request. He does large jobs (see his website video) and small jobs. He does the work himself along with his workmen. Very enjoyable to work with and wanted to ensure I was totally pleased which I certainly was.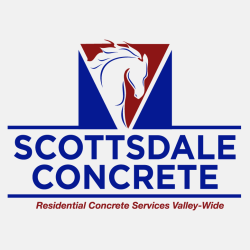 Thanks Barbara!!
Work Description: Removed tile, replaced with concrete, created ramp for wheelchair
Comments: Professional, prompt, service. Our new patio looks beautiful thanks to Scottsdale Concrete Inc. I highly recommend this company.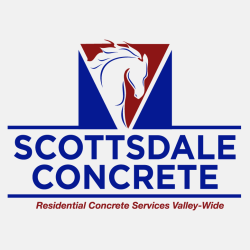 Thank you very much Ellen🙏 I appreciate your review and your work it was really fun😊
Work Description: Concrete Driveways/Floors - Install
Comments: I would recommend J&J Concrete to anyone who is looking for an inexpensive company to lay concrete for them. I had (2) other quotes and David with J&J Concrete gave me the lowest quote which came in under the budget for this project. David and I text each other of arrival times and he kept me posted on the progress of the project which was completed in (2) days.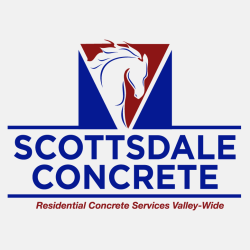 Awsome!! Thanks alot Jerry 😊
Work Description: I first had them tear out & replace a front walkway to make it handicap acceptable & the work turned out so good that we hired them to pour a slab in front of our garage that was 71ft by 25ft.
Comments: They did a fantastic job, and everything looks great. They were very considerate and clean. JOB WELL DONE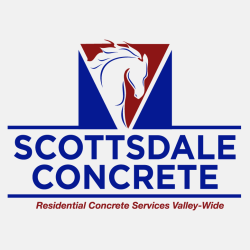 Thanks alot Steve🙏It was awsome working with you and your new concrete projects👍 Im very glad you and your family friends loved it. Thanks again!
Work Description: I had lower estimates but NO ONE was as thorough. David approached every concern like he was doing the job for family. Everyone on the crew was wonderful and I would recommend them in a heartbeat. I wouldn't even consider anyone else. Work was performed in a timely fashion and beautifully done. The best!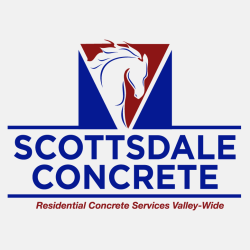 Hi linda, thanks alot for the review 🙏 hope everything is well. 😊
Work Description: replace driveway
Comments: good job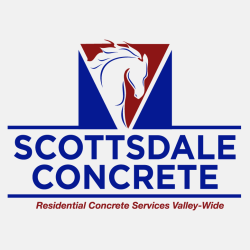 Thank you so much Jang!
Work Description: Built a patio 16X12 useing 24" pavers
Comments: Very good crew. Always on time. The foreman understood my vision and made it happen. Very professional excellent work.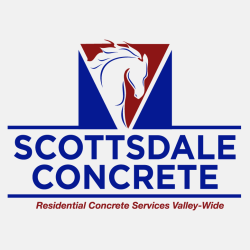 Thank you so much laurie😃