Main Services: Concrete, Roofing,
Description: J & L Concrete LLC is a company which has served CT for more than 10 years. We specialize in decorative concrete, stencil overlays, resurfacing, colored concrete. We also offer sidewalks, curbs, floors and walls. Our services include concrete driveways, finished basements, interior concrete floors, cleaning concrete, replacement and removal of concrete, patios, walkways, pool decks, stamped concrete, staining concrete and more. From the foundation of your new home to the finishing touches, we have it covered; we understand that quality is important as is structural integrity. Let us make a masterpiece that will be unique and last a lifetime. Call us today for a free estimate.
Service Area: Hamden, Monroe, Ansonia, Bridgeport, Fairfield, Hawleyville, Beacon Falls, Bethel, Redding, Stamford, Orange, South Britain, West Haven, Botsford, North Branford, Oxford, Danbury, Ridgefield, Riverside, Redding Center, Greens Farms, Norwalk, Shelton, Westport, Newtown, Georgetown, Southbury, Derby, Brookfield, East Haven
What sets us apart from other contractors: We are a company with a lot experience on the comercial work, thats make us very knowledgeable on the concrete residencial , also the owner experience been a concrete mason for some years make us a company that can do every job perfectly right.
We are best known for: Concrete and masonry
See More
12 Reviews
Review Me
Work Description: Concrete
Comments: I can not be happier with the project done in my yard. Angel was amazing from start to finish. His team was efficient, respectful and left my yard clean. I've already recommended him and his team to two of my relatives. You will not regret working with angel and his team i promise.
Work Description: Stamped Concrete Driveway
Comments: Almost a very nice job. During the very last step in the process when the color and sealer was applied, someone walked through the middle of the driveway leaving footprints. Angel insisted the footprints would fade away. He also agreed to reseal for free in the fall. As of this review, the footprints have not faded and Angel does not return my calls. Other than that they did a fine job. You be the judge.
Work Description: Concrete foundation
Comments: Hi , i highly recommend J&l Concrete because they know what they are doing, the owner , the foreman, the carpenters all work together even the labor i never see a company so organized like them. Since we meet the first time he show up on time until they finish the foundation , the foundation come out square and level even the framers said they did and excellent job.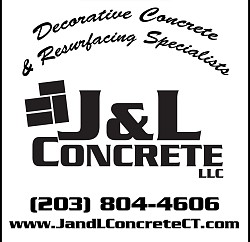 Thank you Jeffrey for your review.
Work Description: Driveway using a Nicolack pavers.
Comments: I found J&l Concrete in networx , and i am so happy with their work, the price wasn't cheap but is worth for the time and knowledge from the owner, since we contact him on the beginning until the job was done i will definitely recommend J&l for your project.
Work Description: Two car Garage.
Comments: J&l Concrete did an excellent job doing my garage, from start to finish they have excellent sistem to work, from excavation to finish the project without a supervision, the price was good and the most important i am so please , definitely i recommend J&l Concrete.
Work Description: concrete slab for an outbuilding.
Comments: I would highly recommend J&L.They had my slab done within 2 days of after I called.Excellent job.I will call them again for a patio.
Work Description: Seal cement patio
Comments: Called immediately and came to inspect the site within an hour.
Work Description: New Roof and some bolgur rocks around my garden area.
Comments: Excellent work and great communications. We are very satisfied with the work performed.
Work Description: J & L Cleaning clean my house.
Comments: They do a good job. I will keep using them.
Work Description: replaced the complete back side of
the roof. minor repaired rotten wood
on roof and minor painting inside.
Comments: I was very pleased with the work.
Work Description: Angel did a roof on my house.
Comments: Angel did a spectacular job. He was in and out very quickly with a big crew and got it done in a professional and timely manner.
Work Description: He has built concrete sidewalks for me.
Comments: He is a very good contractor to work with.