Main Services: Roofing, roof repair, roof replacement, storm restoration, Nashville roofers
Description: Protecting your largest investment with top-of-the-line roofing work is our mission at Intercept Roofing. We are your local full-service roofing company in Old Hickory, TN, dedicated to providing you with a quality roof guaranteed to last for years. We take pride in a job well done and guiding you through the entire process in the event of an insurance claim. You can rest assured that our expertise, specialized skills, 10-year warranty, and customized personal service will provide you with peace of mind. We're pleased to offer a 10 percent discount for the military and first responders. Contact us today for roof replacement or repairs done the right way and at an affordable price.
What sets us apart from other contractors: Owner is always on site during a build. Faith Based & Veteran Owned. Insured and Licensed #77706
We are best known for: Roofing, Copper, Gutters, Asphalt Shingles, Shake Shingle, Repairs, Storm Restoration, Siding
See More
1 Reviews
Review Me
Work Description: Insurance reroof, insurance repairs
Comments: I contacted Intercept Roofing after reviewing a couple different companies here in Nashville. I picked them after speaking with Riley during my inspection. He was able to get my claim filed and insurance ended up paying for a roof replacement on my home. He and the Intercept team (Trace & William) were great at communicating about the claim status and replacement. I would recommend for roofing and gutters.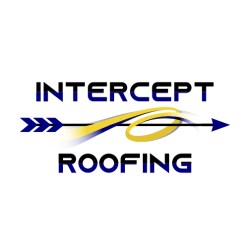 Thank you for the kind review, Eric! It was a pleasure serving you and your wife and we're glad we were able to help you with a new roof!