Main Services: Tile installation, Interior painting, Flooring, Carpentry, Remodels
Description: When it comes to home remodeling, there are many different trades and skills out there in todays world. Many contractors specialize in one unique trade, while some provide numerous trades within a company. As for Home Verse we are well versed in many residential interior designs. The majority of our projects lie in finish trades such as painting, flooring, finish carpentry, drywall. Occasionally we will perform home remodels, such as bathrooms, kitchens and basements. Our mission is to provide the highest quality of workmanship possible to our clients. We succeed at this due to our knowledgeable crew members and subcontractors with years of experience in their own respective trades..
Service Area: Needham Heights, North Waltham, North Billerica, Billerica, Watertown, Westwood, Wellesley Hills, Milton Village, Framingham, Marlborough, Weston, Melrose, Wellesley, Mattapan, West Newton, Stow, Pinehurst, Milton, Newton Upper Falls, Natick, Waban, Readville, Reading, Concord, Babson Park, Somerville, Newton Center, Roslindale, Waverley, Newtonville
What sets us apart from other contractors: We have a passion and commitment to do any project right with our solid work ethics and our ability to stay up to date with our industry. At Home Verse our ultimate goal is to provide a trustworthy and five-star experience unlike any other home improvement contractor
We are best known for: Interior painting and flooring
See More
4 Reviews
Review Me
Work Description: Cabinetry work/kitchen
Comments: Victor and his crew did great work installing kitchen cabinetry along with installing some new tile in my DIY home renovation. great communication, accurate quotes
Bernadette West Roxbury MA
Work Description: Tile Floor Install
Comments: find your own pros. I was
Not happy with this company the charge way to much for jobs that take a short time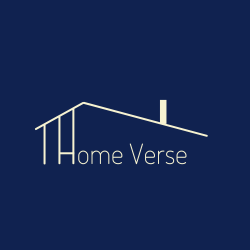 Hello, not sure why you would give us a one star seeing where we provided you service that took about a day and a half. We removed your tile flooring; we purchased new tile and installed it (30sqft) to your liking. Also, not to mention we charged a very fair price for this project which did not change from the original quote.
Work Description: Drywall Installation
Comments: Good job done. Added a few extra things that I asked Victor to do. He was very helpful.
Work Description: Plastering
Comments: Good work, good communication, fair price.