Main Services: Heating and Air conditioning Repairs, Service, Sales
Description: Licensed Award winning Air Conditioning and Heating company. Outstanding service and Fair Prices helped served thousands of satisfied customers in the past 20 years.


Testimonials:

We suffered for weeks with our air conditioner. We live in a very hot valley, near Rialto. The company I had come out charged me to fix the air conditioner but it was never cold. Never worked right. But, Guaranteed Quality Heating and Air found the problem right away and we are comfortable for the first time in weeks. Thank you for helping us with good quality service.
Lena C. (San Bernardino)


Special Discounts just for you. Get ready for summer, GQ is here to help. Please print coupon and present at the time of service.

Read more
A DIVISION OF GUARANTEED QUALITY RESTORATION, INC.
License #991810
15560 Rockfield Blvd, Suite B100, Irvine, CA. 92618
Guaranteed Quality Heating & Air Reviews
Screened and Approved
Service Area: Foothill Ranch, Midway City, Costa Mesa, Cypress, Cerritos, Whittier, La Habra, San Juan Capistrano, Aliso Viejo, Lakewood, Atwood, Fountain Valley, Fullerton, Yorba Linda, Hacienda Heights, Downey, Lake Elsinore, Garden Grove, Long Beach, Newport Beach, Laguna Woods, Laguna Hills, Corona, Trabuco Canyon, Chino, Anaheim, Newport Coast, Seal Beach, Lake Forest, Los Alamitos
What sets us apart from other contractors: A+ Rated with BBB with over 500 Positive Reviews on Social Media , Served Thousands of satisfied Customers in the past 24 years
We are best known for: We Stand by our Name: Guaranteed Quality Heating and Air
See More
11 Reviews
Review Me
Work Description: Furnace/Heating System - Repair/Service
Work Description: Furnace/Heating System - Install/Replace
Comments: Came on time. Courteous. Fixed problem quickly.
Work Description: Replace the ducts in the attic. Contract #5680 on 7/31/2020
Comments: The installer told me at the end of the job that the screen of one vent window was torn and he will come back to replace it because he didn't have the material. No one came back even I tried to spoke with the supervisor. Now we believed that some critter such birds or who know what got inside my attic from the opening. This is a very unpleasant situation that could have been avoid if the job was done correctly as promised.
Work Description: Furnace/Heating System - Repair/Service
Comments: Adjusted my furnace. Working great.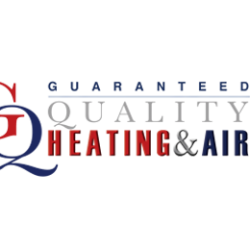 Thank you Robert for your trust and business. I'm glad we were able to help!
Philip Huntington Beach CA
Work Description: Furnace/Heating System - Repair/Service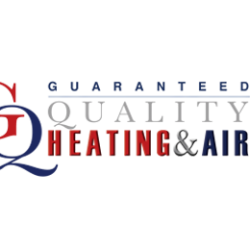 5 Star reviews are greatest compliments a company can receive and we take pride in offering the greatest level of service with reasonable pricing to earn them. Thank you Philip for taking time to offer your reassurance that we delivered what we promised.
Work Description: Central A/C - Repair/Service
Comments: From the Office Manager, Sarah, to the two techs the came to our home, I was impressed. As I mentioned before, I had gone to Kalka Air to resolve better air flow in to the upstairs bedrooms, particularly my son's. Kalka charged me $1300 to carve a slightly larger intake but did nothing to improve the air and, after they duck-taped the duct to my son's room incorrectly, the tape fell off days later and we had no air. I was in tears and felt totally overcharged and under serviced. I received my first invoice and felt like I HAD to call someone else to see if there was another opinion about the work. Both technicians came out, I believe one was Richard and the other was Garrett? They showed up on time, very friendly, hiked up into the attic, and I could hear him pulling and working on the ducts up there. He adjusted the "dampers" in two places and checked on my the attic fan too. Within 20 minutes of them being, MAJOR difference in air flow and coolness to the rooms. Their fee? $79 bucks. Yes I want to cry. I don't know how to thank them or how to get some kind of refund for the poor quality of work that Kalka Air provided, but at least my son can sleep and live in his room and we are so grateful. I highly recommend Guaranteed Quality ("GQ") Heating & Air!!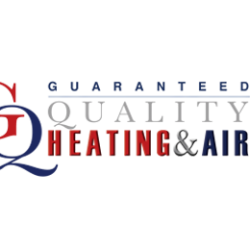 Julia, it was our pleasure to be able to help you. We are blessed to have the best employees with the highest level of integrity and professionalism. It is always an honor when customers notice our high level of workmanship and reward us with great reviews. I'm glad your son can sleep better and thank you again for your trust and business.
Work Description: Central A/C - Repair/Service
Comments: just finished. need time to prove their quality.
Work Description: Central A/C - Install/Replace
Comments: Excellent service from sales to install. The team of guys were exceptional and so quite and kind. They really did an outstanding job!
Work Description: Furnace/Heating System - Repair/ServiceReplaced the furnace
Comments: Very neat and orderly all during the job, they can do it for you too.
Work Description: Air conditioner replacement with nest thermostat and air scrubber
Work Description: Tune Up Furnace
Comments: We had some problems with our Thermostat and the air was not blowing through all vents in different rooms.

When we checked the HVAC companies, we found GQ Heating and Air through the internet and submitted a request.

In less than 30 minutes, James called us back. James was polite, courteous, informative and knowledgeable about the Furnace. He told us that he would send experienced service technician next day morning.

Next day, technician arrived in a nice and clean GQ Heating and Air Van, checked the thermostat, took notice of everything that could go wrong in the Furnace, took notes and did his regular 30 plus point Tune Up service.

The Technician (Tony) left with recommendations. We highly recommend GQ Heating and Air to our friends and family members.

Since our Furnace is over 20 years old, we are considering to replace it and we definitely want to go with them since they do Installation also.

Thank you James, Tony and GQ Heating and Air.