Main Services: Painting
Description: A family owned and operated. We offer a variety of painting services.
What sets us apart from other contractors: Our integrity and commitment to excellence.
We are best known for: Our happy and satisfied customers.
See More
8 Reviews
Review Me
Work Description: Cabinet paint
Comments: They are best company in the area
Thanks guys for great Job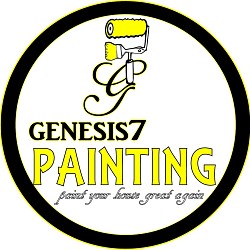 Thnaks you so much . Blessings
Work Description: Inside paint
Comments: Glad to have found this company. They were able to start work right away and work with me on a tight schedule. They kind of ended up being my coordinators with electricians and flooring guys. They painted an entire 3 bedroom apartment for me in just a few days and also refinished my hardwood floors in the living areas. I would definitely use them again and recommend them to anyone.
Thanks G&G painting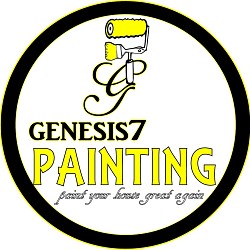 Thank you so much . BLESSINGS
Work Description: Exterior paint
Comments: I usually don't give reviews but I am compelled to write one about G&G because of how wonderful of a job they did. We initially wanted to renovate our entire kitchen and while looking into our options ( including cost ) is when we came across genesis. We had our entire kitchen cabinets painted and let me tell you it looks like we got brand new kitchen without the cost of renovating an entire kitchen. The people who came to do our kitchen did a great job from beginning to end. They also only took 2.5 days to finish the work. Because of how great a job they did we made them paint our living room and again as expected did a wonderful job. We will continue to use their service for all our future needs. Thank you Génesis painting for a job well done.. I will post pics if I can on here.
THANKS ALEX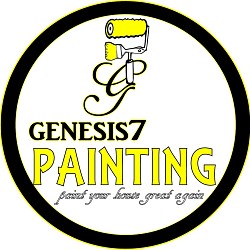 Thank you so much . Blessings
Work Description: Tile + Interior & Exterior Painting, Bathroom Remodel
Comments: Alex and his team did an amazing job on my home! They painted my interior/exterior of my house, and rennovated my bathroom/kitchen with such great precision. This company completely changed the whole look and feel of my entire home. I strongly recommend this company for any project!

Alex not only treats you like a customer, but a friend as well.
Work Description: Inside work
Comments: Alex and everyone in the Genesis7 team did a wonderful job on my home. They took my early 2000's kitchen, and completely turned it into something modern. Not only did they do the kitchen, they painted the whole house for an affordable price, with quality work. Completely recommended them.
Work Description: Interior Painting 3+ rooms
Comments: GNG Painting did an Amazing job at my house. They did what I wanted and always thought of me and how everything was. Alex and his crew were so helpful with all my questions and I recommend them very much.
Work Description: Cabinet Painting/Refinishing
Comments: Alexi! thank you for being a professional. The painting job on our kitchen cabinets and bathroom tiles is outstanding. It has elevated our kitchen and bathroom to an inviting, clean, beautiful space. We appreciate your time management, attention to details and quality control skills.
Work Description: Interior Painting 3+ rooms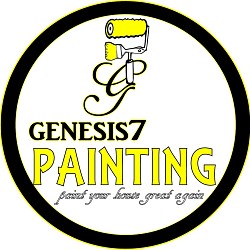 thanks 🙏🏼🙏🏼