Main Services: Roof Replacement, Additions, Bathrooms, Kitchens, Decks, Siding, finish carpentry, windows, doors, all types of floors, painting
Description: The first step to planning any construction or remodeling is to hire the services of an experienced general contractor. Frank's Home Remodeling Corp. is that experienced general contractor. Call today for a FREE estimate.

One company, many construction and remodeling services you can trust:
From the excavation for the concrete foundation to nailing the last shingle on the roof and everything in between, you will be relieved to find out that we are truly a full service contractor who does it all.
Service Area: Tallman, Eastchester, Monroe, Arden, Croton Falls, Slate Hill, Lagrangeville, Crompond, Carmel, Nyack, Walden, Mahopac, New City, Washingtonville, Poughquag, Peekskill, Pomona, Suffern, Fort Montgomery, Waccabuc, Highland, New Windsor, Highland Mills, West Nyack, Tappan, Lake Peekskill, Orangeburg, Hastings-on-Hudson, Valhalla, Spring Valley
What sets us apart from other contractors: Highest quality and detail oriented
We are best known for: Kitchen, bathrooms, basement Remodeling and waterproofing
See More
5 Reviews
Review Me
Anna9143811967 Mamaroneck NY
Work Description: Bathroom Renovation
Comments: This company is not professional and does inferior work. The workers are not supervised well. The company uses cheap and unqualified workers. The tiler chipped the tile and the bath tub re-glazing was done very poorly. I will never use this company again. The contractor presents himself as a professional but his professionalism ends there. He will say that he he will accommodate your needs and schedule, but he doesn't. This was one of the worst experiences in my life. I am still repairing the defects.
Work Description: Roof Repair - Asphalt Shingle
Comments: Had a leak from a big branch falling on my roof. He came within a couple of hours and put a tarp over the damaged area to prevent further damage. Still waiting for his estimate for the complete job: repairing the roof, replacing wet insulation in the attic and repairing the ceiling of the dining room (where the leak came into the living area).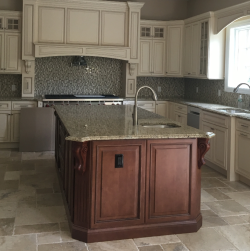 Thank you your proposal is ready to be sent You will have it very soon Regards, LC
Work Description: Wood Stairs/Railings - Install/Replace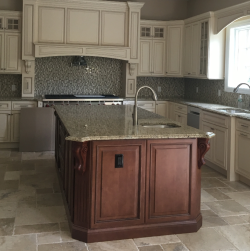 Great working with you Thank you for your business
Work Description: Decks/Porches/Ramps - Build
Comments: Skilled, competent work. Very quickly done.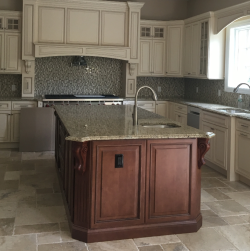 It was a pleasure working with you Thank you
Work Description: Roof Repair - Asphalt Shingle
Comments: Job well done - courteous and pleasant contractor - made every attempt to satisfy our needs.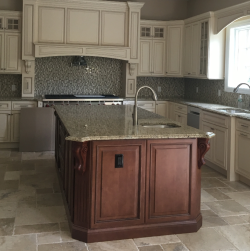 Hi Diana, It was great working with you in all your projects Really had a wonderful time