Main Services: Roofing, Windows, Siding, and Doors
Description: We are a exterior remodeler that specializes in windows, roofing and siding. We were founded with a spirit to help homeowners with a level of care second to none. Our passion is to bring you honest solutions for your needs with budget in mind. The vision of creating a better life by offering crafted quality products, superior certified installation and a warranty that protects your investment is the bedrock of our company. We pride ourselves on being a customer care company first and a home improvement company second.
Service Area: Casanova, Paeonian Springs, Middleburg, Burke, Nokesville, Purcellville, Calverton, Marshall, The Plains, Broad Run, Paris, Haymarket, Delaplane, Warrenton, Bristow, Aldie, Catlett, Oakton, Bluemont, Ashburn, Orlean, Arcola, Dulles, Reston, Upperville, Hamilton, Hume, Catharpin, Clifton, Lincoln
What sets us apart from other contractors: At ElevationBuild we will offer you honest solutions for your needs with budget in mind, and a level of care second to none.
We are best known for: Customer satisfaction and quality service throughout the entire project.
See More
2 Reviews
Review Me
Work Description: Roofing
Comments: We recently purchased a new home and - based on several issues inside - knew it would need a new roof. After reaching out to several companies for quotes, we decided on the team at Elevation Build for several reasons: accurate estimates, experience, and proven work.

Max came out and spoke with us. During that conversation, he noted several deficiencies with the current roof, including missing drip edging and several spots that looked like it would need new plywood. This wasn't a scare tactic, it was a fact and was something the others failed to notice or include in their pricing. During the work, the estimates were validated as the existing material had dry-rot and wetness from the failing roof. Had that material not been replaced, it could have led to problems (like a failing roof or rafter issues). The materials needed to correct these issues were included as part of the estimate and - in the end - were correct as our roof needed at least six sheets of plywood. They used an excellent grade plywood to replace the failed materials.

These guys could have done what many contractors do: skimp on material or not even bother fixing the issues. They didn't; they made sure to correct problems before putting on a new roof. I appreciate them for taking time to do it right, and help my family understand what would be needed up front. Too many times, surprises jump out after work has begun leading to increased costs. Not everything can be known up front, but Elevation Build took the time to set expectations up front so it would be right in the end. I am grateful to them for helping to protect my family's home.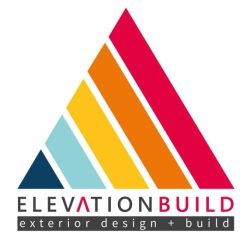 Mr. Bryan, thank you for the opportunity. Welcome to the Elevation family.
Work Description: Roofing
Comments: We hired ElevationBuild do replace the roof on our 1982 colonial. Prior to working with them we had 4 other companies come and give us estimates and tell us why they were the best. When we had Max from ElevationBuild come he came out to educate us and we didn't feel like we were being sold to. The price we got was not the most expensive nor cheap they were in the middle but we received a fantastic roofing system. We will be looking to redo our kitchen and down the road patio with them too.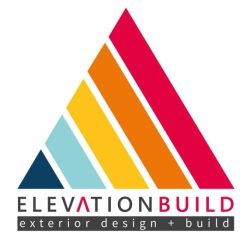 Mrs. Shalizy, thank you for the opportunity. Welcome to the Elevation family.