Services: Asphalt, Carpentry, Carpet Installation, Concrete, Drywall Installation And Repair, Flooring, Concrete Foundation, Home Insulation, Painting, Popcorn Ceiling Removal, Remodeling, Roof Repair, Roofing, Siding Repair, Skylight Installation, Tile, Vinyl Flooring Installation
Description: With many years of experience, Eco Star Remodeling & Construction has been updating and remodeling homes to fit the needs of owners. You won't find a home remodeling company that is more dedicated to quality craftsmanship and personal service. We do everything necessary to take care of your home and loved ones like they were our own, so you can rest assured that we do our best work for you. Our main priority while creating your dream solution is to make sure that you are receiving the best quality completed as well as a great team that will answer any question you have at any time of the day to make sure that the service is completed with a smile on your face. From the very first time we are on the phone with you, to the time that the remodel is completed, you will always be happy with our service, guaranteed. Quality is in the details of every remodel we perform, and we offer the following solutions, as well as energy efficient solutions, to help you customize your home. We invite you to join the Eco Star family, and let us show you how we treat our family, with amazing dedication and support as we take each step into creating your amazing remodel that each person will be mind-blown when they see.
Service Area: Cedar Hill, Mesquite, Dallas, Irving, Sachse, Lewisville, Carrollton, North Richland Hills, Hutchins, Fort Worth, Addison, The Colony, Grapevine, Desoto, Colleyville, Lancaster, Euless, Flower Mound, Coppell, Sunnyvale, Duncanville, Richardson, Rowlett, Garland, McKinney, Lake Dallas, Wylie, Grand Prairie, Allen, Plano
What sets us apart from other contractors: What separates us from the competition is our accountability we take full ownership of every project that we work on. By handling all design work, home approvals, materials and labor for you, our team removes the hassles normally associated with renovation projects. All you have to think about is what you want the finished product to look like and well take care of the rest. Most of our business comes from satisfied clients, and they often tell us how different we are to work with then other renovation companies. The reason is simple; we stand by the following guiding principles: Professionalism Teamwork Quick and Efficient Turn-Around Time Creativity Innovation Positive Attitude Dedication to Quality and Service
See More
18 Reviews
Review Me
Work Description: We recently remodeled our master bathroom and kitchen.
Comments: ECO Star Remodeling and Construction was hired by us to demolish and upgrade our existing outdated master bathroom and kitchen in our house. The working employees were very skilled, hardworking people and very polite on top of respectful to us. Or who was assigned to our project, visited our house each day during the work and he made sure that everything will go according to the original plan while focusing that each part of the work will be in perfection stage and no less than that. Our kitchen was completely designed by the office staff and it included all the upper and lower cabinets, new counter top, Large Island, LED lightings with Wi-Fi switches, new paint, appliances and back splash. The master bathroom was a large project as well because we wanted to cancel the tub that we had and to have a large Jacuzzi instead with a shower area that took a lot of space from the bathroom area. Or was able to tweak the space and to include both of them into the design. The work took close to 7 weeks while Or made sure that 6 people will work on a daily basis on both sections of the remodeling. The workers always made sure to clean up before they left for the day and Or and the crew were always there for us to answer any questions we had during the remodeling. The remodeling Job was done beyond our satisfaction and on the time that Or stated before we signed the documents and we love anything and everything that they did for us. I will hire ECO Star Remodeling and Construction again for any future remodeling project we may have and we also recommended them already to few people that we know and will continue to do so.
Work Description: Kitchen Remodeling
Comments: Everyone at ECO Star Remodeling were skilled, qualified, and helpful as we hired them to bring our vision for our dream kitchen into life. They always were able to provide ideas, options and help to improve our design like we ever imagined we could have. Their work was nothing short of stellar. Ormi and the office staff ensured the professionally work from everyone that was involved on the remodeling project. They cheered us to get out of our comfort zone on several elements of the design and the final results are classic and elegant kitchen that will stay like this for a very long time. They stayed within the original budget and they were honest, clear and straightforward during the whole work. We found ECO Star Remodeling via one of our friends who is also a happy client and we do pass our recommendations to other that considered any remodeling project for their house.
Work Description: Kitchen Remodeling
Comments: Talia and her team are by far the most efficient, honest, reliable and hard working people that we have ever met! We hired them recently for our kitchen remodeling project where we needed someone that can maximized the space and bring it to life with all the required functionality that we need. Talia was able to come up with a perfect design and the remodeling took a little bit longer than a month. We are super happy and we highly recommend them for any remodeling project.
Work Description: Master bedroom suite remodeling
Comments: Matan and his team did a complete remodel of our Master suite, including the master bedroom and master bathroom, in Murrieta. We have a very upscale house in a very upscale neighborhood and wanted to update completely the look and have all new materials and fixtures etc., all very high end. Lots of stone and tile work, custom cabinets, Italian designer sinks and lights. After completing the design phase with an interior designer, we had four contractors bid the job, including ECO Star Remodeling and Construction. Matan was not the low bidder, but we could tell from the bids and talking with each contractor that he would do the highest quality work, and we also felt he would have a very good chance of hitting budget and schedule, so we selected him. We had had some previous experiences in remodeling with other contractors where schedule and cost slipped quite badly, and I am pleased to report that Matan hit the schedule and cost exactly according to their bid, with no slippage whatsoever. It is a bit of a shock to have that experience! Matan has some very experienced subcontractors for plumbing and stone and tile work, which we had a lot of, and they did a fantastic quality job for them. Matan and his senior worker Dave supervised the whole project fairly closely, and they were great at accommodating my micro-managing of the project and my attention to the finest details. We really did not experience any significant issues during the entire project. I would strongly recommend ECO Star Remodeling and Construction, and we definitely plan to use them again for our next two bathroom remodel projects.
Work Description: Repair and replace the existing roof with new one
Comments: Eco Star Remodeling & Construction is a very professional & thorough company. Foster visited our house each day to make sure that the progress is going according to the plan and he was also on time for the consultation meeting and he made sure to explain us everything about what we should do and what existing problems we currently have in our roof. Prior to our decision to hire Foster, we met and spoke to several other companies but at the end, we hired Eco Star Remodeling & Construction for this project. We are happy with how this whole new roof replacement went and we recommend this company to others.
Work Description: Kitchen and Bathroom Remodeling Project
Comments: We are more than happy that we selected and hired ECO Star Remodeling & Construction to remodel our kitchen and bedrooms. Foster was our project manager and he was always on top of anything and everything of the remodeling project and he also worked with us when we made some changes to the approved design of the kitchen. Foster had always a positive attitude and this allowed us to work with him easily. We are so pleased with the whole workmanship that we most likely will hire them again very soon for additional remodeling project at our house. We highly recommend Foster and ECO Star Remodeling & Construction any remodeling jobs.
Work Description: Kitchen Remodel
Work Description: Interior Painting-1 to 2 rooms
Work Description: Decks/Porches/Ramps - Build
Comments: Great
Work Description: Wood Fence Install
Work Description: Siding Install/Replace
Comments: Service was good. The workers were attentive and timely in getting the project done.
Work Description: Roof Repair - Asphalt Shingle
Comments: Excellent work done and completed at a timely manner.
Work Description: Roof Install - Asphalt Shingle
Comments: waiting for work
Work Description: Handyman
Comments: Excellent work. New counter is great and just like how the wife wanted
Work Description: Skylight Install
Comments: Their attention to detail and transparency were much appreciated and led us to hire ECO for our installation.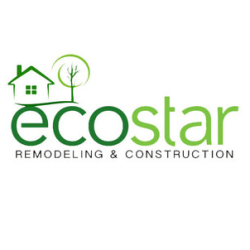 Thank you for your feedback!
Work Description: Handyman
Comments: They did a very good job. I would recommend this company.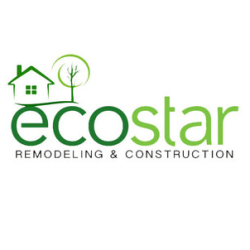 Thank you for your honest review!
Work Description: Handyman
Work Description: Concrete Foundation - Install
Comments: I can better evaluate once the work has been completed. However, our first contact with their representative was very positive.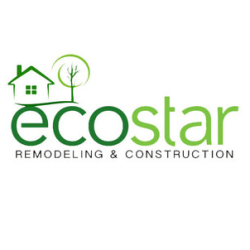 Thank you for your feedback!