Main Services: Property improvement
Description: We do remodeling, maintenance, painting, decks, drywall, electrical, plumbing, tree removal. No job is to small. Your one stop shop for all remodeling and repairs
Service Area: Goodfield, Metamora, Carlock, Danvers, Stanford, Toluca, Minier, Morton, Chillicothe, Washington, Secor, Tremont, Mackinaw, Lowpoint, Gridley, Normal, Eureka, Washburn, Creve Coeur, Benson, Roanoke, Minonk, Groveland, Peoria, Mossville, La Rose, Peoria Heights, Rome, Deer Creek, East Peoria
What sets us apart from other contractors: Done right the first time
See More
9 Reviews
Review Me
Work Description: Paint/Stain - Deck/Fence/Porch
Comments: Yes good guys to work with. Will have them doing some more work. Punctual and they do what the say there going to do. They will be doing a porch addition. So will write another report on that.
Work Description: Door Repair
Work Description: Decks/Porches/Ramps - Repair
Comments: This one remains in my phone book. Outstanding professionalism. Great job with attention to detail. Highly recommend. I will use again.
Work Description: Handyman
Comments: Great work! I satisfied with their service.
Work Description: Replace doors
Comments: I personally would not recommend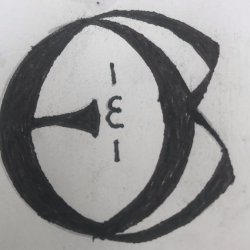 Hi Jm, I was given doors that you represented to me as new but had been bought a year ago and stored improperly. I only found this out after installing the doors because they would not close properly. You took no responsibility for supplying me with doors that were warped but expected me to a perform a miracle and make them work. While doing all this you did not want to pay me anymore for my time. I'm sorry your experience was not a good one. I would not recommend you as a client either
Work Description: Tree Removal/Trimming
Comments: Had a large maple tree trimmed and they did a great job...better than I expected avtuslly
Work Description: Switches/Outlets/Fixtures - Repair
Comments: Bill and Quinton did the work at my house. They were flexible, reliable, and personable. They identified the problems and offered fair/affordable solutions. I would recommend and will call Bill for future work.
Work Description: Tree Removal/Trimming
Work Description: Tree Removal/Trimming
Comments: Professional and punctual and great communication. Would definitely hire again !!