Main Services: All aspects of plumbing and heating. Sewer and drain service.
Description: If you're looking for a great plumber with rates you can afford, the employees at DC Sewer and Drain of Westchester are here to serve you.

Is the plumbing in your office or home acting up? Are you having problems with your pipes, toilets, sinks, or tubs? If the answer to those questions is yes, you need a trustworthy worker who can fix your problem quickly and effectively. Our team members can provide excellent work at affordable prices. If it's an emergency, that's not a problem. We offer same-day service.
Service Area: Briarcliff Manor, Bayville, Woodhaven, Chappaqua, Millwood, Locust Valley, Bayside, Rye, Elmhurst, Little Neck, Nyack, New Rochelle, Cambria Heights, Roslyn, New Hyde Park, West Harrison, Tallman, College Point, New City, Ozone Park, Sea Cliff, Port Chester, Jackson Heights, Scarsdale, Howard Beach, Tappan, Valley Stream, Springfield Gardens, Williston Park, Oyster Bay
What sets us apart from other contractors: We treat your home as is it was our own. We are owner operated. The boss is always on site.
We are best known for: Attention to detail. Being very neat and organized.
See More
14 Reviews
Review Me
Work Description: Clogged Sewer
Comments: Danny answered my call despite being out at dinner after hours and worked out servicing our home the very next morning (was even willing to see if he can get someone to come out that evening but I deferred). Augusto came out and was able to resolve our sewer issue in under an hour! Dreaded dealing with this issue because of all the dirty water that was flooding the basement and outside drain. Will definitely hire them again for all our projects.
Work Description: Plumbing
Comments: DANNY RESPONDED WITHIN 10 MINUTES OF THE REQUEST AND ARRIVED AT MY HOME 20MIN LATER.HE QUICKLY ADDRESSED THE LEAKING PIPE AND ADVISED ON PROPER MAINTENANCE AND INSTALLATION OF MY DYI PROJECT. HE WAS PROMPT,KNOWLEDGEABLE AND SEEMS TO TAKE PRIDE IN HIS WORK.I WOULD DEFINITELY RECOMMEND HIM AND USE HIS SERVICES AGAIN.
Work Description: Finding, replacing and repairing gas pipe leaks
Comments: In an absolute emergency situation after Con Ed turned off my gas during one of the coldest weeks in December, Dan and his assistant quickly acquired the permits necessary, performed extensive work in replacing a porous gas line in my boiler room, and then got the local inspector and Con Ed to approve the repaired lines and get my gas turned back on . I completely appreciate Dan's devoted service in an emergency situation at a time of personal difficulty or me. Dan and his assistant were persevering and meticulous given the time constraints.
Work Description: Plumbing
Comments: Danny the owner and his helper were fantastic. I will call on them again with any plumbing problems. They were punctual and very neat. The cost will be shared with the building management.
Work Description: Evaluated, worked on water heater.
Comments: Very honest and informative. Contacted immediately any change. Reachable and nice.
Work Description: I hired Dan in an emergency situation. My basement was flooded with nasty sludge when he got there and so he adjusted his very busy schedule to do my job immediately. He gave me a price prior to beginning the job and kept me informed via phone communication all day as to his progress. He was very down to earth and friendly and I can say that I would definitely recommend him to others and he will be my "go to" guy for any future plumbing issues at my home.
Comments: Great Service!
Work Description: Complete and Thorough
Comments: Dan Clemente came when he promised. He explained in detail what and why the repairs were needed on our hot water heater/ boiler that had been "Red Tagged" by Con Ed while they were working on the gas lines in the street. Everything was done, complete, and clean, oh, and in a timely manner.
Work Description: Change thermo camp on water heater price to high part no more than 20 dollars
Comments: Price to high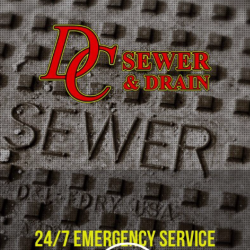 Sorry you feel the price was too high. But you had an emergency and I was able to solve your problem within a hour of you calling me. You also said another company couldn't get to you for several days. My prices are based on industry standard. My Motto is great work isn't cheap and cheap work is no good.
Work Description: a leak from the sink
Work Description: Dan called me within minutes of my text
He prompt knowledgable and trust worthy
Excellent
Comments: Pressure release Valve needed attention
Work Description: replace power flush mechanism in my coop
apartment. Danny and his partner did a very
fine job and i would recommend their services to anyone!!!
Comments: GREAT SERVICE AND NICE GUYS. THEIR
PRICING WAS QUITE COMPETITIVE.
Mr. C Grant (declined to provide first White Plains NY
Work Description: Replaced bath sink piping and snaked.
Comments: Owner, Daniel, was v e r y accommoda ting.
Work Description: Fixed leaking toilet. Fixed house water pipe leak.
Comments: I was pleased with the work, his attitude was great, very knowledgable, explained what was done. I will absolutely use this company again for any plumbing needs, and will refer the company to my friends.
Work Description: Changed kitchen faucet
Comments: Daniel responded to our request within 10 minutes and he was to provide service the same day. We were completely satisfied and plan to use him for all our plumbing needs.