Main Services: Plumbing, Whole Home Remodeling, Kitchen Remodeling, Bathroom Remodeling, Basement Finishing
Description: Here at Contour Property Solutions, we are your one stop shop. We can take care of all of your home repair and remodeling needs. Our team includes licensed Plumbers, Carpenters, Electricians, and HVAC Contractors. We cover all size projects, everything from a simple plumbing leak, to an entire home remodel or addition. Collectively we have over 200 years of experience.
Service Area: Dexter, Madison Heights, Berkley, South Lyon, Garden City, Highland Charter Township, Ypsilanti, Southgate, Pleasant Ridge, Chelsea, Commerce Charter Township, Whitmore Lake, Birmingham, White Lake charter Township, Belleville, Flat Rock, Northville, Allen Park, Canton, Wixom, Franklin, West Bloomfield Township, Ann Arbor, Novi, Livonia, Westland, Monroe, Taylor, Milford, Maybee
What sets us apart from other contractors: High quality performance, clean work spaces, able to meet deadlines and budgets
We are best known for: Customer Satisfaction and Cleanliness
See More
6 Reviews
Review Me
Work Description: Basement windows
Comments: PLEASE DO YOURSELF A FAVOR. DONT EVEN TALK TO THESE PEOPLE.
They will take your money and IF you can get them to MESS it up worse, only then will they WORK AT IT.
They put basement windows, ow my basement floods.
Take a look at Scott Brooks Hall of shame. This will change your mind.
Work Description: Counter Top
Comments: DO NOT DO BUSINESS WITH THESE PEOPLE!! Just wanted everyone to know how poorly I was treated by this company. We paid them a deposit back in March of 2022 in order to replace a counter top. We waited six months and still didn't hear back from them. Each time my wife called we were given the run around about how Scott would get back with her. After a couple of months of trying to get some answers we asked for our deposit back. The person who answers the phone, Jen, told my wife to give her a couple of days and that she would give us our deposit back. We gave her two weeks and my wife finally went up to their place of business and was told by Scott that he would drop off a check that evening. He never showed up. And now, after doing some research, we see posts on Facebook and other websites telling their stories about how these people scammed them out of money. They also do business as Ascott Home Services. Read those reviews if you want to find out more about these scammers. DO NOT DO BUSINESS WITH THESE PEOPLE!!
Work Description: Cement work & basement windows
Comments: I have put this off long enough. I've gave this company every possible chance. But, still they are not working with me.
They did some work for me almost a year ago. And, I say it very lightly.

The cement is chipping and cracking, the cement around the windows is awful.

I've called the office and they would say they will come by and not show. I would have to call back and then I was told they sent a text which did not happen.
Did finally show up and say just "give me a couple days". That was almost a month ago and no call or no show.

If I could post pictures on here I would.

From my experience with this company I would NOT recommend to do me a dog house.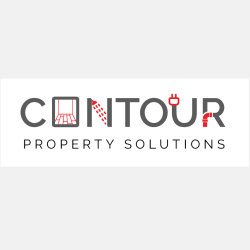 Carol, While we always appreciate customer reviews, regardless if they're good or bad, we appreciate when they are factually based. Let me help clear up some things about the project we did for you. While we can understand your frustration, we have done everything we can to make you happy. When we came out to give you a quote for your project, even though the project manager suggested additional things be done to do the project properly, you chose to deny the additional work, which is your right. However, that being said, as you can see at this point, it did have an impact on the completed project, which was made clear from the beginning. You didn't want to pay to have your pavers removed and reset, nor did you want to pay to have them removed and concrete installed, which were both presented as options. So, when the project was discussed, you knew there would be a separation from season to season due to concrete being solid, and the pavers moving due to the ground and subsoil expanding and shrinking. That being said, we are not at fault for this, you had the knowledge and options to change the outcome, and you chose to decline them. Additionally, knowing that our options were the better alternative for the long run, you stuck to what you wanted to do, and we agreed. At this point we should thank you, because we are going to put in place that if we can see a bad outcome on a project, we won't do the project if the customer chooses to deny the appropriate options, since we now see that we did what you wanted to make you happy, and that wasn't possible. As far as your basement windows go... Again, we did exactly what we said we would do. We took out your existing glass block windows and wells that were under subgrade and replaced with new sills and new glass block windows. There is absolutely nothing wrong with your windows. What seems to be the issue is the concrete that is poured up to them is flaking off the expansion materials. The concrete shouldn't have been poured directly up to the windows, which again, was made clear prior to the start of the project. Since you spoke so freely about how you felt we wronged you, let's talk about all the extras that we provided you. We dressed up your yard based off of your issue with there being track marks in the yard. Not only did we do it last fall, we came back in the spring and did it again. The sheds that you wanted to have moved were supposed to be emptied by you. We were the ones who emptied them for you, and put the contents back. That is after we moved them to new locations at your request, even though the quote was to put them back in their original location after pouring a concrete pad beneath them. We filled the retaining walls around the other side of your house, by hand I may add. We extended the concrete. We came back to your home to fix your generator when it wouldn't start, even though it had nothing to do with us, or our project. Each and every time you called us with something, we were there. Your review makes it sound like no one has had contact with you, however, Scott has spoken to you on several occasions, and Mike came out to your home to review the project himself. Honestly, I'm not sure what it is you are wanting us to do for you at this point, but leaving a negative review, void of fact, isn't going to make anything any better. In closing, we are going to have to accept that some people, no matter how hard we try to do so, will never be made happy. -The Contour Property Solutions Management Team
Work Description: Move water meter, replace pipe, install shower valve.
Comments: In mid-may 2021 I needed a couple of small plumbing repairs completed on a rental property. I called and emailed about 15 companies to come and bid the job.

Plumbers are even more difficult to find due to the crazy times in which we find ourselves. Only 3 responded and had time to come do an estimate. Contour was one of the 3.

Normally, it's policy for our company to not pay anything upfront for any professional services. There are many valid and reasonable reasons for this, one of them you will soon read about.

First, Contour showed up asking for money the very first minute of our interaction. They neglected to tell us that they charge a fee for doing estimates. There was NO diagnosis needed, all repairs were already clearly defined and had actually been contracted to another company who repeatedly failed to show up to complete the work.

Next, we figured it's just the times we live in, and reluctantly paid the $50 "diagnosis fee" for an estimate. Contour emailed a couple days later and had a decent price so I accepted it and signed on their app/website. That was May 21, 2021. After signing we expected Contour to call and schedule a time to complete the work, but we never received any calls or emails until December 6, 2021. It was a collections call!

By this time the property is nearing completion of a complete remodel. Only thing left is this plumbing and a couple of other small items. We figured that Contour wasn't able to do the work or was too busy (like all the other plumbers) and continued calling other plumbing companies. We were actually much relieved to get a call from Contour that December day, we thought we wouldn't be able to get a plumber otherwise!

Normally, we don't pay anything upfront for professional services as it is bad business practice for both parties involved for many different reasons. However, seeing the environment for finding plumbing services was still very bleak, we paid upfront December 6, 2021.

The following weeks were many, many phone calls and emails with those at Contour Property Solutions. Each time they promised to come complete the work soon. Each time they never showed up. Then the excuses started: First it was a "rough time" for a week, then it was "we all have C-19", then it was "everyone is on vacation", then it was back to "we'll call you tomorrow with an appointment". Those calls never came.

Finally, the general contractor was ready to finish in early February 2022 and move on to the next property. I gave him the number for Contour Property Solutions and instructed him to call until they get us on the schedule as the Contour delays were about to start actually costing us money.

About an hour after this, a Contour representative texted me that they weren't going to do the work since my general contractor called them more than once. They said they would refund the nearly $2,000 I paid them in December 2021. I've NOT received a refund as of yet.

TL;DR: Don't pay upfront for any work to be done. A professional company isn't hard up for cash and won't require an upfront payment of any sort. I bet Contour does this to many people, comes and demands $50 for an estimate and then does nothing. I will NEVER AGAIN pay up front for an estimate or for professional services.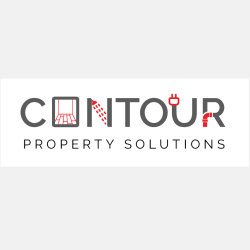 Andrew... I'd like to make an attempt to clear up a few things here. First and foremost, the "$50.00 diagnosis fee" was made clear to you PRIOR to booking the call. I had let you know that we do have a $49.00 trip charge, that gets our plumber out there, he's able to see what is going on and provide pricing for you. You agreed to that, in fact, your response to that was "Sounds good, thanks!. You didn't ask if there was a fee to come out, it was information voluntarily provided by us, because we are an open and honest company. We didn't just show up and demand money. Secondly, the work that was quoted to you was just for the permit to be pulled for a plumbing project that had already been completed that the permit hadn't been pulled for. We had that permit pulled, and the call on December 6th was for payment for that permit, and that was NOT the first attempt to collect. As for the water meter project, we asked for a 50% deposit for that project, we didn't request the full payment upfront as your review would suggest. Also, it was $1325.00 for BOTH projects, the only one you chose to pay upfront for was for $850.00 for the water meter project. You were not promised a refund of the full amount for both projects, you were told we would refund you the $850.00 for the project that we were unable to handle. I know that there was some back and forth between you and our general manager regarding the work for the water meter as well before we ended up having to cancel the project because we couldn't take it on. The project was not canceled based on the contractor calling. However, let it be known, he didn't just call, he flooded the general managers phone. 5-6 phone calls in a row, then 2-3 in a row. It wasn't just a couple of calls a day. As for the excuses... I apologize that our crew had covid and it wasn't safe for them to be working at that point. Also, we weren't just on vacation, it was Christmas break that we were shut down for two weeks. While I can understand that this may be inconvenient, our guys work very hard all year, and when they are sick or we close for break, they deserve to have that time off. In this day in age, the facts remain the facts, and everyone should be careful of what they publish, because then it becomes a liable issue.
Work Description: Faucets/Fixtures/Pipes Repair/Replace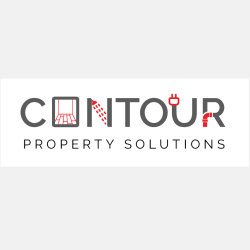 Thank you so much for the review, Mike. Working with you was a pleasure! If you should need anything in the future, don't hesitate to give us a call. Remember, we do plumbing, HVAC, electrical, and all forms of remodeling. Have a great day!
Work Description: Faucets/Fixtures/Pipes Repair/Replace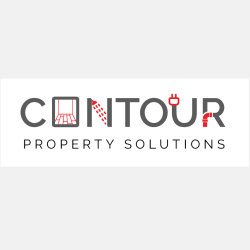 Thank you so much, Terrance. It was our pleasure to help you with your project. Don't hesitate to reach out to us in the future should the need arise. Remember, we don't handle just plumbing... HVAC, Electrical, and Remodels are also services we offer!