Main Services: Plumbing and Drain Cleaning
Description: Home About Us Contact Service Area
Call Catons with Confidence
(410) 747-2793
Schedule Service
Residential Plumbing
Commercial Plumbing
Drain Cleaning
Preventive Maintenance
Coupons
Baltimore's Plumbing & Drain Experts
Serving the Baltimore area FOR OVER 60 YEARS
SCHEDULE SERVICE ONLINE
Request Estimate
or Call: (410) 747-2793
Coupons & Specials
Call Catons with Confidence
24 Hour Service
Trusted for Over 60 Years
Insured & Licensed

Complete Plumbing Services
Drain Cleaning Professionals
Residential & Commercial
Areas We Service

Howard County
Baltimore County
Anne Arundel County
Harford County
Carroll County

Customer Reviews
1
2
3
4
5
by Barbara F.From the beginning to the end, everything was done in a timely manner and very professional. Any questions that I had answered were drawn on pager so that I could understand exactly what was being done.
Catons
Schedule Service
Career Opportunities
Company Background
What to Expect
Affiliations
Testimonials
Privacy Policy
Services
Residential Plumbing
Commercial Plumbing
Drain Cleaning
Preventive Maintenance
Locations
Howard County
Baltimore County
Anne Arundel County
Harford County
Carroll County
Prince George's County
Montgomery County
Catons Plumbing & Drain
(410) 747-2793

801 Geipe Road
Catonsville, MD 21228
See More
19 Reviews
Review Me
Work Description: Leak Detection/Repair
Comments: The technician was very nice & explain every thing to me. They need to come back to check with the camera. Waiting to hear from them
Mary Scheidt
Work Description: Faucets/Fixtures/Pipes Repair/Replace
Comments: Daryl was our tech for the job and he completed the project and he is very courteous and knowledgeable. Very pleased with him.
Work Description: Faucets/Fixtures/Pipes Repair/Replace
Comments: Dave was a very nice guy very informative he fix the problem that I was having. I would recommend your company and that technician again
Work Description: Drain Clog/Blockage - Clear
Comments: A Okay so far thank you
Work Description: Replaced defective main shutoff valve
Work Description: Gas Pressure Testing, Gas Piping, Gas Leak Repair, Water leak Repair
Comments: Used this company twice and the experience was the same! They are the most dishonest company I have ever done business with. Their dishonesty begins with the representative who takes the service call then you get a dishonest plumber who does an unprofessional job then makes recommendations that's in their best interest and not the customer's.
They damage your property then want you to pay for the damage for their personal gain. Stealing is how they stay in business! Don't know who vetted them but they should not have a license and no company that care about their reputation should refer them!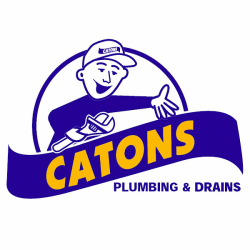 Emma, Please respond with the property adress so we can review your call with you. We do not want any of our customers to have a poor experience
Work Description: Drain Clog/Blockage - Clear
Comments: Service person, Lal, came on time. Matter of fact came sooner than promised. Was very courteous, efficient, and knowledgeable. Very pleased with service and would recommend highly.
Work Description: radiator hook up
Comments: Sharon was very helpful in making my appt.
Work Description: replaced an up-flush toilet pump
Comments: Did a good job
Work Description: Thorough and appropriate.
Comments: The plumber was professional and promptly arrived on time. Quoted the price upfront and stuck with that price.
Work Description: Replace Flange
Replace Valve
Install new Toilet ( w/c )
Comments: Dave worked very hard to get every thing working right. very professional and shows a caring spirit.
Darlene Sparrows Point MD
Work Description: Rebuilt my water heater- found thermostat on top and and element on bottom and.
Comments: Nate was very professional and knowledgeable- good at his job!!
Work Description: The plumber was very nice and worked very efficiently. Fixed the problem in no time.
Comments: Overall price based on an hourly rate at over $350 per hour. From time of arrival to time of departure was 2 hours. Less than an hour to actually do the job. Very, very, disappointed in the costing rate.
Work Description: Hot water heater was not heating. Bruce (plumber) arrived on time and fixed the problem. He was very professional and nice. Extremely respectful of my home unlike other plumbing companies in the area. I highly recommend Catons....Keep up the good work!!!
Comments: Keep up the standard! Catons...you are the BEST!
Work Description: My bathroom toilet wasn't flushing nor filling with water...the city workers were working on the water system in the street...I knew it would be a quick fix but unable to resolve it on my own.
Comments: Quick and courteous service...the fee was pricey....my issue was a quick fix took less than 5 mins to resolve.
Work Description: Bathroom plumbing leak
Comments: Rude plumber who overcharged us and did not care to fix problem
Work Description: Am very happy with price and work done! Would highly recommend them!
Work Description: Clog/Blockage causing multi-toilet overflows and tub backup.
Comments: Within hours of making a referral request, I received a phone call with a technician ready to come out to the house the same day. When the tech arrived, he was very professional and knowledgeable and immediately identified the problem and addressed it right away. I also had some flooding in the basement as a result and a tech from the same company but different department came right out to provide quote information on the clean up, also very professional. The price was very reasonable for both issues and I'd call again in the future.
Work Description: Under sink leak
Comments: Wasn't a hour job, but did very good job