Main Services: Laminate, Hardwood and Vinyl floors installation and Repair
Description: If you are in need of a quality flooring professional in the Tampa Bay area, look no further than Best Flooring Tampa. We take great pride in excellent work, honesty, fair pricing and happy satisfied customers. Our goal is that you will be so pleased with our work that you recommend us to your friends and neighbors. Our minimum amount charged for small installations and repairs is $300. Installation cost will depend on the material to be removed and also installed. We look forward to serving you!
Give us a call at: 813 616 0782 ask for Patricia Botelho (business owner)
Service Area: Davenport, Astatula, Durant, Inverness, Loughman, Mascotte, Homosassa Springs, Land O' Lakes, Ozona, Dundee, Eagle Lake, Valrico, Spring Hill, Palm Harbor, Bushnell, Lithia, Lacoochee, Brooksville, Lake Wales, Groveland, San Antonio, Eaton Park, Largo, Sun City Center, Leesburg, Intercession City, Howey In The Hills, Kathleen, Bradley, Crystal Beach
What sets us apart from other contractors: We don't require a down payment at front.
We are best known for: Fair pricing and excellent team work.
See More
12 Reviews
Review Me
Work Description: Vinyl Flooring installation
Comments: Patricia was phenomenal from the moment I submitted my project to Home Advisors. She was responsive, knowledgeable and in constant communication. Arthur and his associate were a pleasure to work with. They arrived timely and worked diligently until the project was finished. They were professional and courteous. They cleaned up after the project. I couldn't have asked for a better experience. I will definitely recommend them to all my friends, family and associates.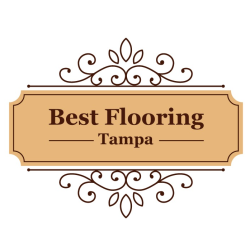 Thank you so much. Enjoy your new floors.
Work Description: laminate flooring installation
Comments: Best Flooring Tampa Bay just did my flooring project, laminate in four bedrooms. Removed carpet, and installed new laminate and baseboards. Arthur and his partner are very efficient at their craft. The project was done in the time promised and very neat. Patricia is very professional. The price quoted was exact and timely. This is a great flooring team!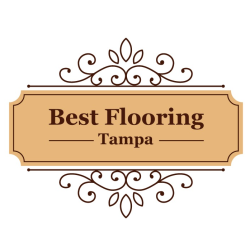 Thank you so much. Enjoy your new floors.
Work Description: Vinyl Flooring installation
Comments: They were great, they kept the lines of communication open throughout the project from the estimate through the actual work. They immediately contacted us on any changes required and the workmanship was awesome! Thank you best floors team.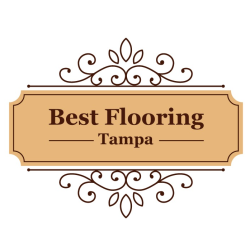 Thank you so much. Enjoy your new floors.
Stuart New Port Richey FL
Work Description: Nail down installation
Comments: My job was nailing down 3/4 in Brazilian Cherry solid hardwood 1600 sq ft in an 80's house that included a sunken living room and dining room. It was the 2nd floor of my house and some of it was covered with tile which the contractor had to remove. I took about a year and a half working up to hiring out the job. Over that time I spoke to a number contractors and got a number of bids. I was not satisfied with any of them. Finally, through Home Advisor, I made contact with Patricia at Best Flooring. From our first conversation on the phone I got a good vibration and it never stopped. She gave me a bid over the phone that was (significantly) lower than any of the other bids. This interested me, but made me a bit skeptical, since she hadn't even seen my house. After a couple days, I called her back and said that I liked her number, but was concerned because no one had actually been to the house. She assured me that it was not a problem, and that she would send her installer to look, and so that I would feel better about it. She did it in a positive way. That continued to be my experience with Best Flooring throughout the project. Arthur, the installer came and checked the job and the next day. Patricia got back to me and said that, yes, there did need to be a slight adjustment in the price because of the sunken rooms and extra stairwork that they entailed. No bid deal, a couple hundred dollars. I agreed and hired them. From that time on I had many conversations with Patricia, each one warm, friendly and cooperative. Arthur and his crew, Brian and Dave began the job on a Tuesday. They worked removing tile non-stop from 8:45 AM until 6 PM stopping only for about 1/2 hour for lunch. Hard, dirty work all day long. Never a bad word, never a frown. They just kept plugging. Next day, more tile removal. I was impressed. Then the installation started. They took care with all the cuts (and there were a lot in the 8 rooms and hallways. They were meticulous. The job came out better than I could have expected. I could not be more pleased. The word professional is overused. Certainly it applies here. But Patricia, Arthur and his crew go beyond professional. They are courteous, warm and friendly, cooperative, positive people. In all the time they were at my house, I never heard a bad word, never even a "darn it"! Every question I asked was thoroughly answered in a warm and friendly manner. Every change or adjustment I requested was responded to positively, and with a smile. If it sounds like I am gushing, it's because I am. Possibly, there are outfits as good as Best Flooring in the area, but I can't imagine that you will be able to find one better.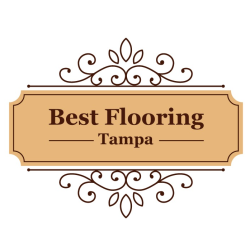 Thank you so much..
Work Description: Bamboo Flooring installation
Comments: The bamboo floor installation done for me required many intricate cuts on an open staircase with several railing posts going into the floor. I was amazed by how well Arthur was able to such precision cuts for a perfect result. Patricia is very organized and easy to work with, and followed through with with every promise. I will use them again and highl recommend them.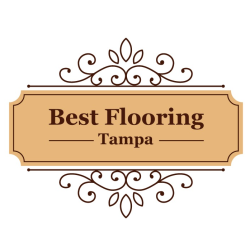 Thank you so much..
Work Description: Vinyl Flooring installation
Comments: I HIRED BEST FLOORING TAMPA BAY, BY FAITH I DID MY HOMEWORK AS FAR AS SHOPPING AROUND AS A CONSUMER HOWEVER I FOUND OUT THAT THE OWNER PATRICIA IS TOP NOTCH AS FAR AS CUSTOMER SERVICE SHE WAS THE ONLY ONE THAT REALLY CARE .I HAD A SITUATION AS FAR A TIME FRAME TO FINISH THE JOB. PATRICIA & HER TEAM DELIVERED BIG TIME. WITH 48 HOURS THE FINISHED MY WHOLE HOUSE 2100 SQFT. BEST QUALITY SERVICE/ WORK FOR THE MONEY. I AM WRITING THE REVIEW TO TELL THE TRUTH MY EXPERIENCE & REALITY WITH BEST FLOORING. MOST IMPORTANTLY THE USE OF HEART & CARE IS WHAT MAKE THEM UNIQUE AS A BUSINESS. IF I WERE YOU I WILL GIVE THEM AN OPPORTUNITY BECAUSE I ASSURE YOU YOU WON'T BE DISAPPOINTED. BY THE WAY I LIVE IN KISSIMMEE & THESE FOLKS COME ALL THE WAY FROM TAMPA.NO EXCUSES TRUE PROFFESIONALS.GOD BLESS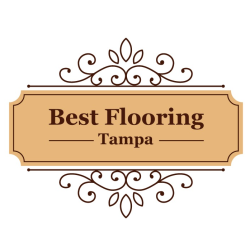 Thank you so much..
Work Description: Laminate repair
Comments: We had about 100 sq ft of laminate in our formal living that our dogs had made a mess on when we moved in, but was discovered too late due to furniture placement. We called to get estimates on a Friday from 3 people. 1 never showed up, another showed up and said we would need to remove our entire formal living and dining and replace that whole area, but never even sent us an estimate like he said. The Best Floor provided an estimate not long after our request and it was exactly the price I was willing to pay and no more. They scheduled us for next Tuesday. They showed up on time, completed the job, and it looks like new Would definitely use them again and recommend.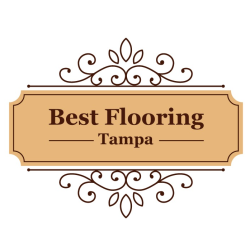 Thank you so much..
Work Description: Vinyl sheet flooring installation
Comments: I called Best Flooring on Tuesday evening and they replaced my kitchen flooring the next day. Patricia was wonderful on the phone and the guys that did the work were great and did a wonderful job. I highly recommend them.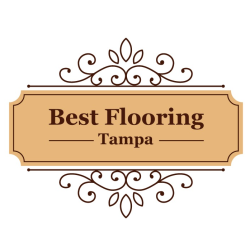 Thank you so much..
Work Description: Vinyl Flooring installation
Comments: This company was great! The rates were reasonable, they showed up when they said they would and they finished earlier than estimated. The vinyl plank flooring looked fantastic. Their work was above par and I would recommend this company to anyone. If they did tile flooring (they don't) my son would have hired them on the spot for his home project.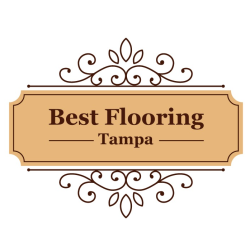 Thank you so much..
Work Description: laminate flooring installation
Comments: I love this company. Best Flooring Tampa Bay is Superb. Patricia is so kind and accommodating. She had us scheduled for installation the day after she sent the estimate over. Bryan and Arthur are top notch installers. They worked so hard to make sure that everything was Perfect! I don't think I would have been as pleased had I used another company. I feel like I have a brand new house. I am so grateful that Home Advisor recommended them to me and we will recommend them to everyone.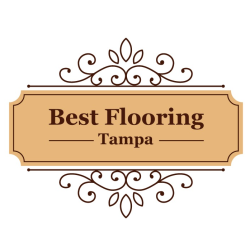 Thank you so much..
Work Description: Tile removal and Vinyl flooring installation
Comments: The installers were very courteous respectful and most of all hard workers. They cleaned and threw out all the empty boxes that my flooring came in. I highly recommend this company. Very professional and genuinely caring. Hard to find that type of service in this do it yourself world we live in. A +++++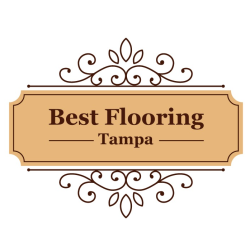 Thank you so much..
Work Description: Vinyl Flooring installation
Comments: The install team are very professional and knowledgable. The make whole working environment clean and move very quickly. I love them take away the boxes and waste items. I was was short some materials and they made it happen. Thank you for great team work.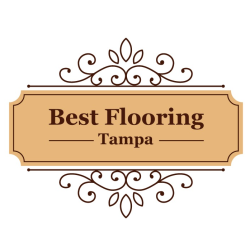 Thank you so much..