Main Services: plumbing repairs. bathroom plumbing, faucets, toilets, Decking? Vinyl. RailingWoman owned
Description: HERE TO HELP LOCALS IN THE AREA.
Especially Mobile Home Owners

Free Estimates Today.

We are pretty busy but can still help in Lehighvally and Berks Area.
10% Senior Discount
15% Military Discount
15% Fixed income Discount
10% Mobile Home Repairs.
5% first time repairs/work

We thrive on our reputation and 5 stars we obtain and returning work we do for customers on the next dream job they want done.

If you call we always show and will always give a estimate regardless of the cost or budget of the client. We aren't talking bad about anyone else or company but this is the promise we grow on and will abide by it 100%

WE OFFER 100% FINANCING OF ANY JOB
Service Area: Nazareth, Lederach, Harleysville, Kintnersville, Barto, Emmaus, Whitehall, Zionhill, Gilbertsville, Bowmanstown, Elverson, Cherryville, Riegelsville, Telford, Springtown, Pine Forge, Phoenixville, Bernville, Lehighton, Middleport, Spring Mount, Red Hill, Bedminster, West Point, New Berlinville, Lansdale, Birdsboro, Stockertown, Monocacy Station, Aquashicola
What sets us apart from other contractors: Veteran Owned and Operated, Lowest Prices in the AREA . 4.7-star Angie list member also
We are best known for: plumbing and water line Repairs, Deck repairs
See More
37 Reviews
Review Me
Work Description: Plumbing
Comments: I'd highly recommend them. We gave a 4 star cause they rescheduled 3 times due to being busy. They are a few weeks out on big project but other then that the office team was really polite and kept us informed along with letting us know when the part is being delivered. Ben the owner is very rough and we had heard bad things but that isn't true. Yes he's tattooed and seems rough around the edges but he's very honest and straight to the point. If you want a straight forward contractor and won't lie then use B&C General Contractors. Very understanding and also allowed us to do a payment plan after we spoke with many companies and no one would help us or finance the balance
Work Description: Flooring/steps rebuils
Comments: They did amazing and have been doing tons of work for months and recommend them to anyone and family oriented and fairly priced. Wish I could give ben more work tho but he doesnt have a bobcat or skidster so he denies ton of.my work and he deserve it cause he's amazing and does honest work
Work Description: Gutter/flashing/toilet/ multiple jobs will rehire
Comments: Called this company after many attempts with other companies not showing up. After weeks and weeks luke picked up and came right out. They fixed my toilet immediately. Then I had them come do my door and remove my gutters and will have them doing multiple other jobs since they are good priced and quick on the job. They are very busy but make time to help folks in dire need. Please work with them as I hear ben getting yelled at a lot when he's at my house working inside due to weather. He isn't god. So work with him but he does get it done and it's always amazing
Work Description: Floating ceiling/lvp flooring
Comments: Amazing job Luke and Bill. They did job in 2 hours. Others said 2 days. $800 or more they did it for 450 and did door repair Amazing company and local please support the little guy!
Work Description: Decking/Azek
Comments: I'd recommend ben period to anyone.
Ben is budget friendly. His company is struggling due to inflation but Ben built us a $39,000 Azek/white vinyl deck when everyone else was $45,000 to $59,000 his price is Market no inflation on materials. We also had him redo our bathroom and LVP flooring which was also thousands under everyone else. Ben is straight forward and brutally honest. He also will not short cut anything or do bad work for any amount of money. We hired him for this reason yes a few jobs he was higher then other companies but he did repairs immediately and on time. We also paid up front and he made a legal binding contract the he'd be in trouble in court ( also why we hired him the contract was in our favor) we hope this post gets Ben more work his company is struggling cause he's small and veteran owned and doesn't have all the computer software for decking designs but his custom work is beautiful and always spot on.

Bens done over $100,000 in work for us and rentals over the last year when no one would show he came to every emergency and slower jobs.

Thanks again Ben and we looking forward to other deck!
Work Description: Sewer line inspection
Comments: Ben came out immediately and did a sewer line inspection for us and put it on a USB drive for we could give it to the city and sell our mobile home. He was fast and good priced. Everyone wanted $1400 or more ben did it for $550 and also gave depth and distance for whole line to city connection. Amazing 4k picture and everything labeled and marked. HIGHLY RECOMMEND he's got 5 stars for a reason!
Work Description: Water pump/Heater repair
Comments: Ben was amazing and came out at 1130pm at night after we told him no! He highly recommended he'd come out but we sadly denied him and regretted it! Other companies never showed and we have kids and needed hot water and Ben fixed it immediately and didn't charge a huge price. If highly recommend him and he works with other people financially also so he may seem rough around the edges and a mean person by image but he's a sweetheart and is an family man!

Will call him back for anything we need in the future. He is pricey but fair and honest just remember you get what you pay for
Work Description: Shed rebuild
Comments: Ben and his guys are amazing as all other statements. Only complaint is he's really busy and doesn't always pick up. But other then that I'd highly recommend and does good work and does work at cost
Work Description: Azek deck
Comments: Ben and his company repaired our deck we had done 2 years ago we spent $10,000 for a 15x15 pvc decking. Well long story short was told it would never fade or swell. Reminder we live in florida.
Well one they faded horrible. Started swelling and just crap job done and our loss bens gain. He did it for $5,000 all new 2x6x8. New 6x6 post. Everyone seemed to say the method ben was going to use was wrong. Well upon inspection from city . His exact word were this is one of the strongest decks iv seen in a long time. Pressure points right on and doubled. Doubled center frame. Ben also went on to do our 2nd home in Galvaston Texas. He traveled 1800+miles for us. We could of used another company but we kept BEN. HE WAS WELL WORTH THE TRAVEK ADD ON!! Ben also can beat any other competition 100%. Pay his price. Don't argue with him cause of inflation he doesn't up charge. Let him do his job. Don't hover. Don't bug. Cause he always shows. He's is the only contractor in 30 I'd trust ti pay in full. He also will return money if it's cheaper.

Thanks Ben Debbie.
Work Description: Junk removal
Comments: We are 100% completely satisfied with the services of the company. The men were professional and hard working. We had years of junk removed from our basement. Thank you for a job well done and this company comes highly recommended.
Work Description: Drywall work
Comments: Ben did a patch job 5x5 and had to install new water line and drywall he had to take 2 days but not upset one bit. He did plumbing repair which was only $150.00 and then repaired the hole and insulation and even painted it for $600 rest of my quotes were $750 to $900 for the patch. I'd recommend them he also came back for junk removal and $525 for 20 ft trailer and truck for a full load. I mean 12 foot trailer and 3500 diesel he loaded top to bottom. Everyone else 10ft trailer $650. Don't listen to the few negitive Ben had which I read. He only has 3 out of hundreds of reviews and it's cause they didn't like the estimate and price. If you want repairs done or junk removal it cost Ben a ton. I know he didn't make much on my job with fuel, tools, truck maintenance cause he did such a good job we tipped a extra $200 for his time. Truck and everything he used which was expensive. Please folks as being a customer of bens he is humble. Honest and tries his best on prices. He also did a friend of mines deck for $31,000 when he got estimates for $50,000 or more. Ben is honest and some don't like that but I respected it and honor that about hom and so did my friend.

HIGHLY RECOMMENDED
Work Description: Flooring
Comments: Ben qnd his guys are amazing and budget friendly
Work Description: Junk Removal
Comments: Elijah was amazing and did a good job. Sadly, we did disagree on some of the work cost but ultimately the work was done way cheaper than anyone else but hey it got done they got paid and i got my work done. Id recommends these guys for any future work to be honest.
Work Description: Junk removal
Comments: Elijah and Brian did amazing. Ben had a kid in the hospital and still got my job done. I accommodating the fact of all he does and the struggles with completing our job.

$1200 junk removal for less then $500 he's fair and honest. I called 10 other companies and they ranged between $800 to $2800 ben also is fair with return gas charges and charges only $550 for 19ft trailer and truck 3500.

I'd highly recommend him 100%
Work Description: Weather proofing
Comments: Messiah came and weather proofed our windows and basement doors. Very reasonable priced and honest. Took awhile due to weather but we expected nothing less. Highly recommend for this kind of work
Work Description: Windows
Comments: Recently we had 3 windows get broken we called and a sweet lady named caitlynd answered. She lead us to these reviews and our decision was made. Well we don't regret this decision one bit nor working with this company. They are income friendly. They will do 0% interest and do min down. We will also have them replace 20 other windows
Work Description: Emergency clog
Comments: Ben was contacted through angie list and came right away and charged less then $150 to unclog a drain. I'd recommend them
Work Description: Surprise for my husbend
Comments: Ben has gone above and beyond to surprise my husbend with trailer access doors for our mobile home and add new shutters to surprise my husbend. He also did our deck and siding repair and was done amazingly! We would recommend him to anyone and will use him for any further work and recommend
Work Description: Water line repair and shut off valves.
Comments: We called a local company Long Acreas and Robison plumbing all were over $800 250 service call and wanted $800 to install a faucet. I randomly found Brian on networx and angie list. They came out for free and did the repair for less then $450 new faucet. New shut off valves. 3 repairs.

Recommend them 100%
Work Description: Ben is amazing
Comments: Saved me money. Fixed P trap and unclogged our lines for $800 cheaper then roto-rooter and beats any local company. He is definitely cheaper the Long acreas and does amazing work
Work Description: Installed dish washer and Kitchen Sink
Comments: Ben and Dan put in a new kitchen sink and added a dish washer and it turned out amazing
Work Description: Back house repair
Comments: Needed some stuff removed and they did amazing
Work Description: Full house rebuild
Comments: They are amazing and did a $100 payment plan
Work Description: Many multiple jobs
Comments: Brian works for ben and has came out and donw tons of little jobs that are basic home repairs but I physically can't and they always give me a amazing price. Been using them for over a year and will continue to
Work Description: Inside work/ceiling repair
Comments: Been did $21000 in repairs for $8900 my mom has dementia and low budget and my dads in the hospital after a stroke. Been repaired everything amazingly and did it to our asking along with saving us money!!!

I'd recommend him immediately he also worked with my mom and our schedule. A 5 day job took him 3 weeks due to the situation and he's just a amazing and caring person.

I'd tell anyone to hire him and his crew
Work Description: LVP Flooring. TRIM.
Comments: Ben and his guys did a amazing job and did it in 1 day as promised. They worked all day for 10 hours but completed 2 rooms. Toilet. Drywall. And trim. That we had waited month for the response from others that estimated the job and never contacted us back. Ben responded immediately and then also obtained a agreement with the park cause he is honest. Straight forward and only does what needs to be done.
Work Description: Full house plumbing
Comments: Did 4 months of work. Fully water lines. Sewer. Bathrooms. Everything amazing guys daniel and ben are amazing. 40000 job for less then 25k and done amazingly fast and on time compared to any other contractors I have working on Job. I'd tell anyone to pay the price for these guys and dont waste time with anyone else. Al's veteran owned company. They came to Philly for months to do work
Work Description: Rebuilt entire deck,railings and put up an under deck roof.
Comments: What an awesome experience. B&C are truly professionals. We had someone comeone come out and do some work on our deck and it was horrible. They not only redid the work but Identified some major issues with rotting beans that would have caused us major problems In a few years. Put it this way, they did such a great job and was so personable we invited them for Thanksgiving and we all had a blast. Not only will they be invited to future cooks out but I consider Ben (Owner) a friend. I am looking for Ben to do more work on my home and my restaurant. See ya in the summer Ben.
Work Description: Frozen water pipes
Comments: Water pipes froze on Christmas eve. He responded quickly and did an awesome. I would highly recommend this company.
Work Description: Plumbing
Comments: Had a water pressure valve and water softner replaced. They were terrific. Ran into an issue with the water pressure after installing the valve and they were able to find the issue which turned out the be the softner. I was very happy with the service and if I need anything else done I will definitely contact them again. I highly recommend them. They are awesome!!
Work Description: 3 ceiling fans and electrical
Comments: Brian and Danndid a fabulous job! They were professional and very knowledgeable ! Pleasant as well! The job they did was so wonderful! We definitely recommend this company!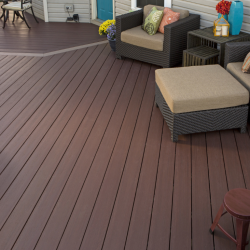 We appreciate that and we strive for excellence and glad you love the new fans!! look forward to working with you again and we enjoyed talking to you guys also l. Amazing people to do a job for
Work Description: Water heater replacement
Comments: Water heater was done amazingly and under $1,200 and less then 2 hours
Work Description: Water pressure tank
Comments: They came right away. Got a new tank and they fixes everything. No leaks nothing. Very good guys and good veteran company to hire
Work Description: Lift furniture and heavy items
Comments: On time and very responsive
Work Description: MANY JOBS
Comments: done a ton of work for us over the last few months. We originally found him on angie leads were he has 4.7 stars and does amazing work for us! I'd
Work Description: Drywall repair
Comments: On time, professional and pleasant to work with. Repair was done timely and looks like the damage was never there. 10/10 recommending to friends
Work Description: Well repair
Comments: Prompt and courteous. Reasonable in price compared to the other quotes.