Main Services: HVAC Repair, replacement, Indoor Air Quality, refrigeration, zone controls
Description: Air Force Heating and Air is an air conditioning company that has proudly served the West Georgia and East Alabama areas for more than two decade. During that time, our specialists have offered our customers consistent, dependable HVAC contractor services. These services include installation, maintenance, and also repair on all HVAC makes and models.

We have also had the honor of winning the Carrier President's Award for the fourth time in five years. The Carrier President's Award recognizes Carrier dealers who exemplify leadership and management. Furthermore, it shows we exemplify customer satisfaction, expertise, business growth and also operational excellence. This award is only given to only the top 1% in the business. Winning this award demonstrates Air Force's commitment to excellence and also superior customer service. We are humbled by our community and our Air Force family. All of whom have contributed to this recognition by Carrier. As a factory authorized Carrier dealer, we provide quality equipment and excellence in installation & service with a 100% satisfaction guarantee.
Service Area: Pine Mountain Valley, Kennesaw, Sargent, Glenn, Waverly Hall, Woodbury, Waverly, Greenville, Carrollton, Midland, Fortson, Auburn, Hogansville, Grantville, Roopville, Upatoi, Salem, Senoia, Lithia Springs, Five Points, Newnan, Acworth, Marietta, La Fayette, Smiths Station, Lagrange, Columbus, Phenix City, Turin, Union City
What sets us apart from other contractors: Superior quality and professionalism
We are best known for: Our well designed systems and superior customer service
See More
9 Reviews
Review Me
Work Description: Furnace/Heating System - Install/Replace
Comments: Professional, efficient, knowledgeable.
Work Description: Central A/C - Repair/Service
Comments: Very professional service! Much appreciated!!
Work Description: Central A/C - Install/Replace
Work Description: Furnace/Heating System - Install/Replace
Work Description: Gas Furnace - Install
Comments: they were supposed to show up on Tuesday and give me a quote and NEVER showed up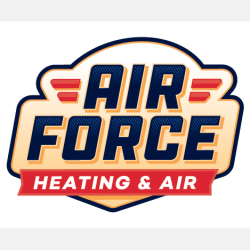 Mr Starns, Ryan text you at 806am on Monday morning to confirm your originally scheduled 930am appointment. You confirmed and then text him again asking to reschedule for a different day. Ryan replied and said that was fine and would leave a spot open for you and you replied that you would "be in touch." He said he has not heard from you since that message. I am not sure where the breakdown was....can you elaborate further please or call the office?
Work Description: Central A/C - Repair/Service
Work Description: Install/Replace HVAC unit
Comments: We originally called just for a second opinion, but after having an awesome experience we ended up going with them to replace our unit. Branden, Ryan, and (I think his name was) Tim were awesome! Everyone was friendly, informative, gave you what you needed to make an informed decision, and went above and beyond to bring you great service for what you needed, and ONLY what you needed/wanted! Phenomenal.
Work Description: Install/Replace HVAC unit
Comments: the day I contacted the.company. Ryan (sales rep) was the only salesman who came to my house and actually explained to me what would be a good system for my house and why. I cannot say enough good things about Harris and Trevor (the technicians who installed the unit). Both of these young men were very knowledgeable, professional and friendly.
Work Description: Central A/C - Repair/Service