Description: When you're not just looking for any old electrical contractor but a master electrician to tend to the electrical systems in your home, look no further than AC Electric. We have over 25 years of experience in the business and approach each job with honesty and integrity. We can help you with power-outs, repairs, installation of light fixtures and switches, wiring and rewiring concerns, upgrades, and much more. Contact us today to see true professionals at work. We're waiting for your call.
See More
1 Reviews
Review Me
Work Description: My home lost partial power--my bedroom, bathroom, and office had power, the rest of the house and garage had no power. Mike Short, diagnosed the problem as my meter lost a phase and he gave me the telephone number for Austin Electric Emergency Service so that a new meter could be installed. Austin Energy responded within 2 hours and I again had electricity. No charge for the service call.
Comments: I was very pleased--five other electricians want $70 to $80 just to show up at my house and that money would not be counted toward the repair. Since there was no work for the electrician to do, I would have spent the money to be told Austin Electric would need to be called.--sort of like calling and finding out the equipment was not plugged in to an electric socket.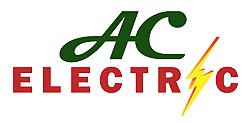 We appreciate this positive review! Mike's experience and expertise often save his customers money and time. Thank you for giving us the opportunity to serve your needs. AC Electric