Main Services: Plumbing Heating & Air
Description: Thank you for choosing A2Z HVAC .We do plumbing Heating & Air Conditioning.Service, Honesty & Reliability is our device.
No job is to small or too big.We beat our competition prices.Check us out
What sets us apart from other contractors: We don't represent or sell for no one
We are best known for: Honesty & Price
See More
11 Reviews
Review Me
Work Description: Thermostat - Install/Replace
Work Description: Central A/C - Repair/Service
Comments: Thorough and knowledgeable.
Work Description: Faucets/Fixtures/Pipes Repair/Replace
Comments: Good work.
Work Description: My AC was overcharged with Freon and I thought there was a leak. The tech was able to recalibrate and stabilize the system.
Comments: I have had 10 AC guys to me. This guy was by far the best. All the others tried to rip me off or did rip me off. He was on time and worked hard.
Work Description: Very Clean and dead accurate.
Comments: This electrician is one of the best I come to know I will use him again on one of my other properties. Thank you. Kada
Work Description: Replacement of bathroom celling exhaust fan w/ light fixture and surrounding sheetrock patchwork.
Comments: Kada was a very nice thorough repairman, he showed up when he said he would and went he extra mile to ensure everything was neat and clean and working properly. I would reuse his services again.
Work Description: Kada put up 5 chandeliers in my new apartment.
Comments: Kada was fantastic! I live in a very old building where the wires are eroding but he took his time and put up 5 chandeliers for me. He is professional and diligent. I highly recommend him!
Work Description: I was totally impressed with his punctuality, workmanship and attention to detail. I asked him to install two ceiling fans, but I learned that the older wiring and other issues lengthened the job. He did not leave until the task was finished and was a total professional the entire time. I plan on using him for future tasks and would personally recommend him.
Comments: I recommend him.
Work Description: Kitchen and bathroom renovations.
Comments: This contractor, mr. Kada, worked for me in December, and simply put ruined my house
And my furniture. Hi is unlicensed in plumbing and electricity, did very sloppy
Work on my tiles, the spit lights he installed in the kitchen are causing cracks in the soffit,
And after 2 weeks of extremely slow and very
Low quality labor he just sneaked out and left
Leaving. Electric live wires sticking out in the kitchen , I had to hire a different contractor
Who finished the job in 3 days. Not only
He did not finish the job, in the process he destroyed my hardwood floors which he never covered, he destroyed my chairs
Which he used as a ladder without permission . in short it was the worst experience one can imagine.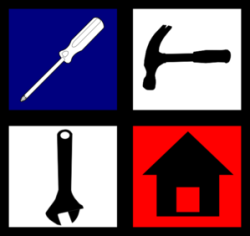 i been hired by Mr Josef to do a job ,we agreed on every thing but not on his daughter to boss me around like she owned me.Not only that she kept changing her mind how she want the thing to be done after i do them.So i told her father about the situation ,he replied listen to her which is impossible because she is too NASTY even with him,her mother& the boyfriend +aint worthed working in that envirenment.I told MrJosef that i will be living if she keep being NASTY.By the way i didn't get paid .Mr Josef i feel very sorry for u Best wishes
Work Description: Project bathroom
Comments: He did the job as I wanted it very clean at A very fair price plus nice job
Work Description: Re-tile bathroom shower (custom job, glass tiles, difficult to work with); re-caulk and re-grout bathroom
Comments: A very positive experience. Great quality work at prices lower than any competitor I have worked with before. I would hire him again in a heartbeat.