Main Services: Panel Upgrades, Rewire household, additions/remodels, and lighting.
Description: Our company has over 20 years of experience in the electrical field. We are a company that strives to meet our customer's expectations and pride ourselves on the quality of our work. Upon implementing our services, we may provide information on any additional electrical issues that may seem hazardous. Our commitment is to provide our customer's with the assurance that their family and property are in a safe electrical environment.
Service Area: Fort Worth, Aledo
What sets us apart from other contractors: I am family man and a business owner. I know the safety of lives and the properties involved.
We are best known for: Panel Upgrades, LED lighting, Generator Installs, Aluminum Wire Repairs
See More
5 Reviews
Review Me
Work Description: Electrical Panel Upgrade
Comments: Arrived on time and accepted quote! Look forward to working with them on my project!!
Work Description: Electrical Wiring/Rewiring
Comments: Excellent work done for a reasonable price. Arrived early with proper notification and actually had work done shortly after original scheduled arrival time.
Work Description: Electrical Wiring/Rewiring
Comments: Arrived about 45 minutes late. Made cuts in the interior drywall of a pristine finished garage that were not straight or clean edged. These will have to be repaired costing additional $350 to $500 - doubling the cost of the work. Asked for additional CAT6 LAN cabling install which they said they could not do without cutting interior wall surfaces in the house. Definitely not the crew I would recommend for a high end home.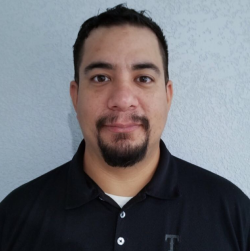 We apologize for not giving you a satisfactory install. We had mentioned before that if 2 story home their may be patching required. Agreed the cuts should of been straight.
Work Description: Troubleshooting
Comments: did what was needed, everything works now.
Work Description: Ceiling Fan - Install