Main Services: HOME IMPROVEMENT SERVICES
Description: WE'RE SOUTHERN QUALITY CONSTRUCTION, AND WE PROVIDE 24 7 HOME IMPROVEMENT SERVICES FOR ALL RESIDENTIAL AND COMMERCIAL CLIENTS!
What sets us apart from other contractors: WE LIKE TO BELIEVE THAT IT IS OUR PASSION FOR OUR WORK!
We are best known for: THE QUALITY OF EACH AND EVERY COMPLETED PROJECT! AS WELL AS HOW WELL WE TREAT ALL OF OUR CUSTOMERS!
See More
5 Reviews
Review Me
Work Description: Painted the entire house inside. Ceilings, walls, and cabinets
Comments: Wonderful job and great prices! My wife and I both work during the day and we were able to leave the house in their hands and felt comfortable with doing so. Highly recommend this company
Work Description: Property management
Comments: Services our 10 properties regularly for the past 3 years and dozens of turn key remodels. They are excellent and know their stuff!
Work Description: Remodeled bathroom
Comments: Had a great experience with these guys. Highly recommend!
Work Description: flooring installation, tile backslash, and painting
Comments: These guys were really professional, and they did outstanding work. I would love to work with them again
Work Description: bathroom remodel
Comments: They did an excellent job. Highly recommend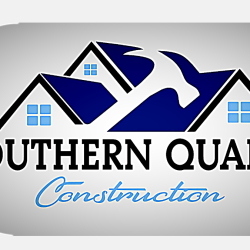 Thanks for your review!