Main Services: Total Remodeling And Handyman Service
See More
6 Reviews
Review Me
Work Description: Tiling a slower
Comments: Anyone who has an address on this scam plumber please email me at watson5797@att.net or call me at +14693370418. We meed to get him before he can hurt others . There isn't how many people he has scam out of money . Please call any information we have we can put him out of business
Work Description: tiling a shower
Comments: Donny is a crook, alcoholic and a fraud. he came into my home in Cedar hill to tile a shower the 1st day smelling like a brewery. the job was for 1500 dollars labors and material . he told me if he bought the tile over 1.25 cent I would have to pay if the tile cost more than 1.25 cent per square . He ask for 200 dollar deposit and he was going to get the material.I told him that the boards behind the old shower could have mold in which he put on the receipts or contract he called it. He ripped up the shower one day for about 5 hours and didnt bring any material said he be back tomorrow but needed 200 more dollars for material which i never seen.. he worked the day leaving for lunch and never came back or asnwering the phone. He finally txt saying he needed 800.00 more for the job in which he came in with one box of tile. he left that day without telling us or answering the phone . When he aswered the phone he said he had to go to the Doctor and wasnt feeling good. He skipped the next day i was texting him and calling him cause he hadnt done any work and my shower was a messed. the next day he worked putting up so boards and left after 5 hours. He said that he needed 200 more dollars for material. On the next day he walked in and left that morning without notice . He was hard to reach in which tried to get more money but I refused it. He never came back and left my bathroom looking like hell. Do not hire him cause he a crook , lazy, and will not complete the job. He dont have a address on his card to see where his business is located and works out of an SUV. ANYONE with his address please email me at watson5797@att.net.
Work Description: bathroom remodeling
Comments: I called Donny. He first cancelled and then finally came on Thursday about 3pm. I received 3 estimates. Donny was the lowest. So I hired him. He requested half up front, The job was signed contract confirmed at $850.00 When he showed up on Friday to began He was late and slow. 3 hours into the job the job was now $1200.00. My husband not knowing that he was a crock gave Donny the entire $1200.00 He never finished. So on Saturday when he return sleepy tired and hungover.. He needed $300.00 more dollars. I told him we didn't have any more money because our bid was $850.00. Donny and his disability helper would he literally treated like crap without putting in a shower sheetrock and wall and left with our $1200.00 and no shower. Dirt and mess everywhere. He even took supplies and parts he purchased with our $1200.00 back to the store for a refund. For about 3 hours he text I'm looking for parts for you. Finally at 5 pm he said he was sick and couldn't come back to Monday. Again we have no shower. With that being the only shower we were forced to hire new contractors.... Mexicans who finished our bathroom within 3 hours. Donny stole our trust money and parts. Then Donny was sick. He then text my husband late Sunday night to see if he could come over on Monday to finish the job. Once you steal from me YOURE DONE!!! He is a crock and don't let this man in your house. He will block your calls and when you let him know that you are serious began calling you bad names. I am going to seek a law suit to recover money time and part. STAY AWAY FROM THIS MAN
Work Description: Bathroom Remodel -
Comments: I hired Donnie to do a bathroom remodel for my rent home. He requested 30% up front and I bought some very expensive tile to install. He never finished and incorrectly installed tile, then took payment and never returned phone calls.
It was all un level, cracking grout, no shower door installed, bathroom plumbing stopped up, and never finished. My mother was at the house and Donnie convinced her to pay him a couple thousand dollars promising to return!
After calling and texting Donnie for months, he said he would come back and never did. When I requested a refund or that he finish, he asked me to stop calling him via text. I have all of his texts, pictures of work documented and I am happy to share. DO NOT USE THIS FLY BY NIGHT CONTRACTOR.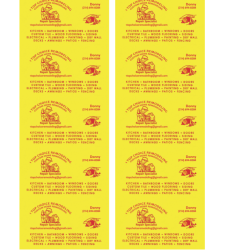 This is not a network project. The job was completed and contract was signed off and paid in full. His renters damaged the bathroom and he wants me to fix for free.
Work Description: Carpentry
Comments: Great job ........He did what he said, and came when he said
Work Description: Bathroom/Shower Install
Comments: Actually hired him to do the tile work. Gave him a $100 deposit to start. Shoes up Saturday and worked around 5 hours. Scheduled to come back the next Saturday and wanted to be paid up to $800 that day. Saturday some and he never showed up. Claimed he had another job run over. I feel like I paid about $500 too much for 5 hours worth of work tearing the old tile out and nothing more. So enjoy the $800 and we will handle this a different way. Would not recommend this guy.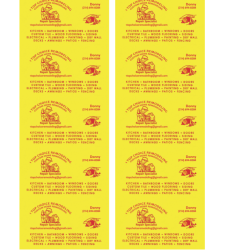 Why would you say this. I've been in contact with you, even tried to come during the week.. I've got all the text to prove so. Pictures that show the time. Took pictures when we started and when we finished. We had a lot more that 5 hrs work. When we got finished that weekend. I asked you was everything ok and look good and that you was happy. You replied,that you and your wife was pleased very much. Then you paid the amount 700$ . which was agreed upon, at the time u gave me a 100$ deposit. I still have no problems finishing the project. Your in the construction work field, projects get done on a project schedule. Sometimes it changes. I asked you and your wife to let me finish the job. I understand ur frustrated. But I'm here for you guys. I ask you to let me finish the project. It will be done to fit ur schedule and be done in a professional manner and quality. Thanks, Don.