Wood Deck Railing Options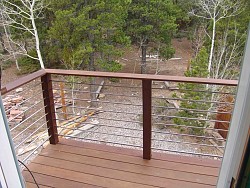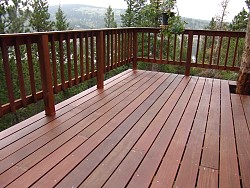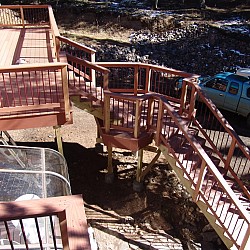 Photo credits: Kevin Stevens
A backyard deck is a great place to spend a summer weekend with a few good friends, your own family, or even the whole neighborhood. To keep your guests from spilling out into your yard, a railing is a great idea. It's also required by law in most areas if your deck is over 30" high. In addition to deck height requirements, a lot of other code constraints are in place, such as railing height, spacing of the balusters and rails and lateral force resistance. With so many safety-inspired codes, design alternatives are more limited now than they were years ago.
Nonetheless, you've still got a good number of options to choose from. Take a look:
Railing Choices
The most common choice in wood deck railing these days is wooden 2x2 balusters, (which have a nominal dimension of 1.5" x 1.5"). These typically attach to a horizontal upper sub-rail and the outside of the outer deck or rim joist. Some designs mix the smaller balusters with 4x4 posts, and other designs use just the 2x2s. My preferred configuration is with an upper and lower sub-rail. When 2x2 baluster railings are attached to the outside of deck joists, snow removal can be more problematic and requires lifting the snow up and over the entire railing. If a lower rail is used, you can push the snow under rather than lift it. Where I live, snowfall is often measured in feet rather than inches, so this was a big concern when I set up my deck.
Another design choice for wood deck railing depends on whether or not you utilize a wide rail cap, above the upper sub-rail that supports the balusters. This wider rail top serves a couple of purposes: It is handy for setting a drink on when you have a few folks over and table space is scarce ... but more importantly, it is great for protecting the end grain of the balusters. As you may know, end grain is much more vulnerable to weathering and damage from the elements. This horizontal board provides an added level of protection for the end grain.
If your deck uses 4x4 posts, this wider rail cap can protect these, too. Some people prefer the look of 4x4 rail posts that are taller than the main part of the railing, and these are often "capped" with decorative finials. This dresses them up and, once again, protects their end grain.
Added Features
In addition to the basic 2x2 balusters discussed above, you might incorporate bench seating for built-in convenience, with lattice panels, louvered panels, solid panels and properly spaced horizontal rails. I have also seen some great designs using diagonal elements. Some homeowners may need to consult with their local HOA if applicable, in addition to their local code-enforcing agency, as some types of railings may not be allowed in a particular neighborhood or jurisdiction.
Non-Wood Deck Railing
I have also installed metal railings on decks: Horizontal stainless steel tubing and powder-coated aluminum vertical balusters are common. The stainless tubing was an alternative to horizontal cables for a pair of small cantilevered decks. Tension cables are a great choice for larger decks, as the price per foot for cable systems becomes more economical with longer runs. Despite the limitations set by current building codes, there are still many great wood deck railing design options available.
Keep your eyes open as you cruise about your city: You may see some wood deck railing you like. Some homeowners may even be happy to give you a tour of their decks. Consult a local carpenter for additional wood deck railing ideas.
Updated September 5, 2018.
Looking for a Pro? Call us at (866) 441-6648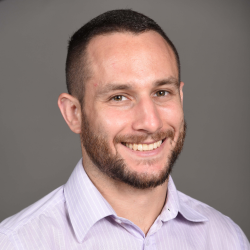 Top Cities Covered by our Carpenters