Why Curb Appeal Matters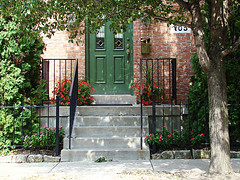 Curb appeal is a hot topic for anyone hoping to sell a property. "You never get a second chance to make a first impression," real estate pros remind us. That's why realtors rate outdoor home and garden improvements in terms of how much they'll add to your house's attractiveness – and price tag.
But what if you're planning to stay put for the time being? How does maintaining a good-looking house and lawn benefit you when you have no intention of selling in the foreseeable future?
Here are 7 excellent reasons why curb appeal matters.
1. Pride of Ownership
Curb appeal refers to the visual impression passersby receive of your property from streetside. And for you as a property owner, this is part of what makes your house feel like home. When you come back after a hard day at work, a residence with plenty of curb appeal – a trim yet cozy appearance and careful landscaping – will lift your spirits and give you a warm sense of pride.
2. Maintenance
Curb appeal is not just about good looks. The beauty of nicely painted walls or newly replaced windows is definitely more than skin deep. Attention to this type of care is important in maintaining your property and providing adequate protection from the elements for your house and belongings. Winters in a place like Minnesota are hard on your home; a well maintained Minneapolis roof is essential.
3. Safety
Neatly trimmed shrubbery and a good looking fence do double duty, too; they'll enhance your home's appearance while discouraging potential vandals or burglars. Repairs to the steps and walkway will help guarantee the safety of your family and visitors. Last but not least, an entryway free of clutter, marked with readily visible house numbers, could be a lifesaver in a scenario where ambulance personnel or firefighters need immediate access.
4. Social Relations
When you live on a pleasant street, proper upkeep of your home and garden is a courtesy to your neighbors, showing consideration and a desire to fit in comfortably. It also sends a welcoming message to guests – both your own and your kids'. In communities which are overseen by a homeowners' association, HOA rules usually require that you keep up your house and grounds according to precise specifications.
5. Neighborhood Improvement
On the other hand, you may reside in what real estate brokers like to optimistically call "an up-and-coming neighborhood." In that case, creating curb appeal for your own home – within reasonable limits for the surroundings – shows that you care about improving the locale. This will tend to attract community-minded home buyers or renters to the area as a whole.
6. Enjoyment
Some additions commonly thought to boost a home's curb appeal are, well, just plain fun. If you have the funds and the inclination, why not build yourself a deck or a water feature … or plant some fruit trees … purely for your own enjoyment?
7. Keeping Your Options Open
Stories are told of homeowners who weren't even remotely thinking of selling. Suddenly, these folks were approached by a purchaser eager to buy their particular property, often for a sum well above the market price. A long shot, to be sure, but this type of offer does occasionally occur. However, it's not likely to happen to you unless you have taken excellent care of your curb appeal factor.
The flip side is when, due to financial pressures or factors such as an unexpected divorce, you may be suddenly forced to put your home on the market. Chances are that you will be in no kind of psychological or financial shape to make improvements to your house's curb appeal under such difficult circumstances. If your home and garden are already well maintained, you'll have one less worry to deal with.
Laura Firszt writes for Networx.com.
Looking for a Pro? Call us at (866) 441-6648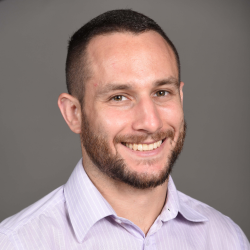 Top Cities Covered by our Roofers