What to Ask Before Hiring a Commercial Roofer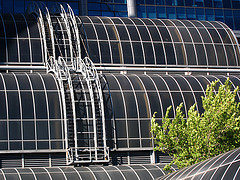 Choosing a commercial roofing contractor is an enormous responsibility for you as a building owner or manager. Whether you plan to install the roof on a shop, mall, factory, warehouse, office tower, apartment complex, or house of worship, you'll be looking for reliable professional service. You need a high-performance roofing system that will protect your premises and possibly valuable equipment and inventory as well. What's more, you want your new roof installed on time and within budget. At this time, it pays to clarify the following essential questions and make sure you find the best roofing solution for the job.
About the Contractor
1. Is the roofing contractor licensed and insured?
2. How long have they been in business locally and what is their reputation?
3. What is their expertise with commercial roofing?
4. What roofing projects have they done similar to yours? How are the roofs performing over time?
5. Are they familiar with the latest technology for commercial roofs, such as built-up roofing (BUR), single-ply roofing, modified bitumen roofing, and liquid applied roofing?
6. Have they been certified by the manufacturer to install the specific type of roofing chosen for this project?
About Your Project
7. What is the intended use of the property and its roof? Will it be required to support a substantial amount of weight, for instance, a green roof garden? Will there be heavy foot traffic on the roof itself, as with a rooftop café? If not, is it advisable to install roof walkways to allow service personnel access to your HVAC systems, for example, without excessive wear and tear on the roofing?
8. How important is the appearance of your planned roof? Will it necessitate special cleaning or other care?
9. What is your local climate? Will the roofing need to stand up to heavy wind, salt air, harsh winter, or intense heat? Are you planning to include energy-saving features like a cool roofing reflective surface or insulation to increase the R-value?
10. How many years do you expect to be using the property? Is it a longterm investment or are you preparing it for imminent resale?
11. How much is the budget you are working with? How liquid are the funds?
12. What is your deadline for completion of the project?
About the Roof
13. Have you checked the local building code and its specifications for commercial roof installation?
14. What is the length of the warranty offered? On the roofing materials themselves (normally 10-30 years? On labor by the roofer's crew (generally only 1-5 years)? Is there a set dollar amount for future roof repair or a no dollar limit (NDL)? What exactly is covered by the warranty, what is excluded, and what conditions may lead to its nullification?
15. Does the cost of your commercial roofing include regular inspection and maintenance? What, exactly, is meant by maintenance? For example, snow removal, a major consideration in northern states, may or may not be covered. Will the warranty on your roofing materials be voided if you fail to undergo regular inspections?
16. If maintenance and roof repairs are extra, how much manpower will be involved and how much will it cost you? Can any of the repair or maintenance work be done by your own personnel without nullifying your roof warranty?
Laura Firszt writes for networx.com.
Updated December 16, 2018.
Looking for a Pro? Call us at (866) 441-6648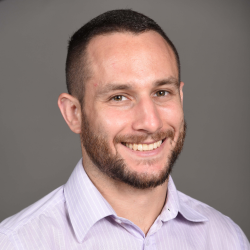 Top Cities Covered by our Roofers