We Tested It: Alternative Uses for Aluminum Foil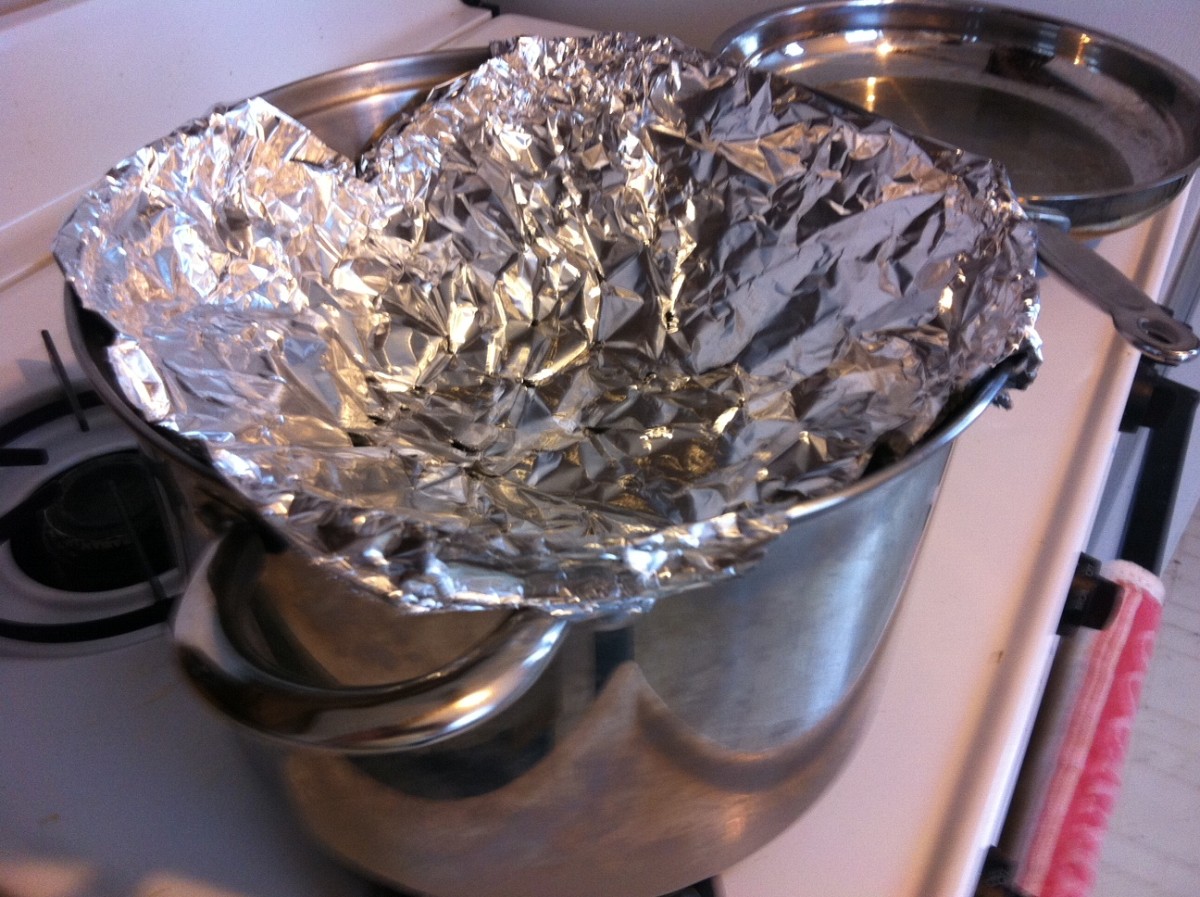 Aluminum foil is like the edgier, more blue collar cousin of Cling Wrap. It probably had a rough childhood and was taking shop class in high school while cling wrap was in AP calculus. Then, later on, while cling wrap was in graduate school, aluminum foil spent some time in prison before calming down and becoming a stoic faced handyman. Finally, as it grew older and matured, it gained prominence in the community for being a wise and reliable plumber somewhere decent like Cleveland. That's just the aura aluminum foil gives off. And, this week, to celebrate its inspiring rise, I decided to test our hard-boiled friend, aluminum foil, in regard to some alternative uses.
If you look up alternative uses for aluminum foil online, one of the first suggestions that comes up is to use it to scrub pots and pans. If you find yourself without a scouring pad, a ball of aluminum foil will absolutely serve as a decent substitute. (Obviously, do not try this on non-stick surfaces. You already knew that though, right? You had to have known that.)
The make-shift scrubbing pad thing, however, is kind of a boring use. It's effective, but, essentially, you're just wadding up a piece of aluminum foil and rubbing it on your kitchen utensils. If you want to explore some more impressive uses for aluminum foil, you have to do some some light construction. You can, for example, build yourself a steamer.
Yeah, a steamer. Who has a real steamer anyway? Oh, most people? That makes sense; they're very useful. But I didn't have one, so I made my own out of aluminum foil to steam some broccoli. It worked perfectly. You just fold a sheet of foil over itself a couple of times, poke some holes in the bottom, and then secure it to your pot by folding the edges of the foil over the sides. And, when you're done, you can just throw it out, unlike when you use those weird origami fold-up steamers that you have to wash as they inevitably fall apart in your sink.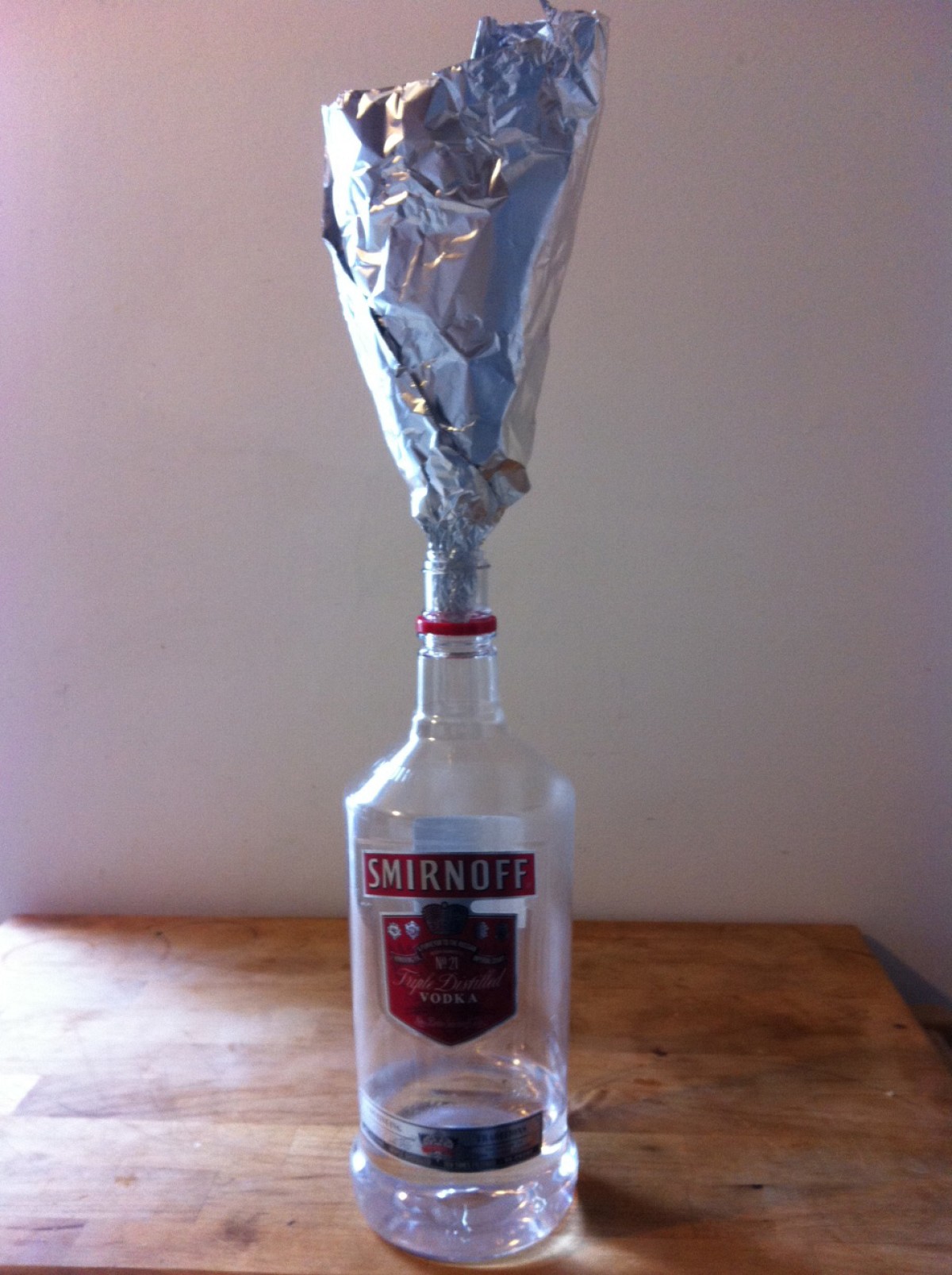 Another thing you can construct out of aluminum foil is a funnel. I didn't actually have anything that needed funneling this week, but I could have theoretically poured orange juice into a vodka bottle after fashioning a foot and a half of foil into a cone.
Unfortunately, I didn't have any orange juice, and I couldn't find any instructions online for making orange juice out of aluminum foil.
This last alternative aluminum foil use we'll look at here is actually the one I was most excited to try. I had read on multiple websites that you can sharpen your scissors by cutting a few times through about eight layers of aluminum foil. The edges on my current scissors are almost completely worn down because I once used them to try to cut the backbone out of a frozen duck. I was pretty pumped to get them back in working order. But, after cutting through the foil, I didn't notice any difference. The scissors seemed to cut through paper at about the same lackluster rate as they did before. I then made a second attempt with some far less damaged haircutting scissors. Same result; no improvement.
I'm really proud of aluminum foil for turning its life around and becoming a contributing member of society. And, I'll forever respect that it can be made into scrub pads, steamers, and funnels. But the scissor sharpening failure was a real let down. I can't help but thinking that its more responsible cousin, Cling Wrap, might have put forth more effort.
Looking for a Pro? Call us at (866) 441-6648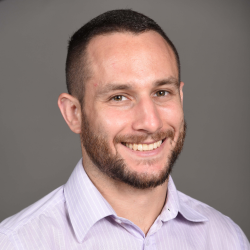 Top Cities Covered by our Cleaning Services