Ways to Wire Your Home for Internet Access
Every household has one: a Facebook addict, a blogging machine, a Mafia War king, a message board queen. They may be courteous in every other aspect of their life, but they are Internet hogs. The single Internet connection has been the catalyst for many family scuffles and lovers' quarrels. The good news is that it doesn't have to be that way. Your family is connected; it makes good sense that your home should be too.
Having whole-home Internet connectivity will allow simultaneous Web surfing and file sharing among computers and will enable computers to share devices such as printers and scanners. The most reliable way to achieve this is to have your home wired for this kind of connectivity. If you are doing a major remodeling project or building a home, now is the ideal time to wire. If not, expect a project that will create holes in the walls and floors. Another option is to go wireless or to use the existing wiring in your home, though neither of these are considered as reliable as hardwiring.
Getting Hardwired
To successfully retrofit your home to be connected to the Internet at multiple points, you'll need a well-thought plan, broadband access, a control center, an electrician who specializes in home networking or automation - this isn't a beginner's DIY job - and a lot of structured wire. Much like broadband allows multiple forms of data to be delivered through one line, structured wire distributes a variety of signals (voice, cable, Internet) in a bundled wire.
First, make the plan. Where do you want to use the Internet? The living room, office, kitchen and bedrooms are the norm. Think about future applications. Are you planning to finish the basement in a few years? You'll want to wire there too. Since you are wiring the main areas of your home anyway, make note of where current (and future) telephones, speakers, TVs and gaming systems are located. The plan should lay an infrastructure for current and future technology needs.
In addition to planning the flow of the wire, a networking specialist will install a control center. This is where the outside source of data comes into your home and is parceled out to serve your needs. It also has a firewall to protect the network.
Instead of having regular electric switch plates, the rooms you are wiring will have locations where you can plug in a computer or cable with the same ease that you plug in a toaster. The advantage is that it is reliable, upgradeable and will benefit you when it comes time to sell your property. The disadvantage is that it is a major project with a major price tag.
Going Wireless
McDonald's has it, universities have it and coffee shops advertise it: wireless Internet, or Wi-Fi. The technology is also available for the home at a fraction of the cost of hardwiring. Beware, the reliability isn't as good as a hardwired network and it doesn't set an infrastructure for other technological applications, but it's certainly a viable solution if the expense of a major upgrade is out of the question and you really want the convenience of a home network.
What's more, wireless networking brings good news for the DIYer: This is something that you can do. Many electronics stores sell kits, and there are a plethora of reviews and instructions online. Basically, a computer or device has an adapter that transfers data into radio signals that a router will decode. You need a broadband Internet connection and a wireless router. Computers and devices are networked with wireless adapters. Some new desktops and notebooks have built-in adapters, so check the technical specs on your machine. The advantages to a wireless network are the cost ($100-$200 for a kit to connect two devices) and easy setup. The disadvantages to home wireless networks are dead zones, interference, slow speeds and unreliable service.
Power-Line Technologies
There is also a way to change your current electrical outlets into high-speed Internet and network connections. Like wireless applications, powerline (or no-new-wire) solutions are available as a kit. They are inexpensive compared to wired options ($150-$180 for a kit to connect two devices) and easy to set up. The main disadvantage seems to be slow speeds.
In just a few short years, the Internet has become our connection to the world. It's a necessity for work and education. It keeps us connected to family and friends in ways that were unfathomable only a decade ago. With a touch of a button, we are connected to millions of ideas. If you're just coming up to speed on whole-home connectivity options, a little research will go a long way. Whether you decide to update the entire infrastructure of your home or to go with a wireless solution, your family (or roommate) will appreciate being able to connect without having to wait for the resident Internet hog to log off.
Looking for a Pro? Call us at (866) 441-6648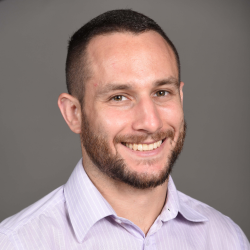 Top Cities Covered by our Electricians