Ways to Refresh the Living Room
The holidays are almost upon us, and you might be concerned about the state of your house. Over at Hometalk, users have declared that they're most worried about their living rooms, which isn't a big surprise: that's the room where you'll be spending a lot of social time this fall and winter. Fortunately, Hometalk users have some great tips on sprucing up the living room to get it looking its best this holiday season...even if you don't have time for a full remodel right now.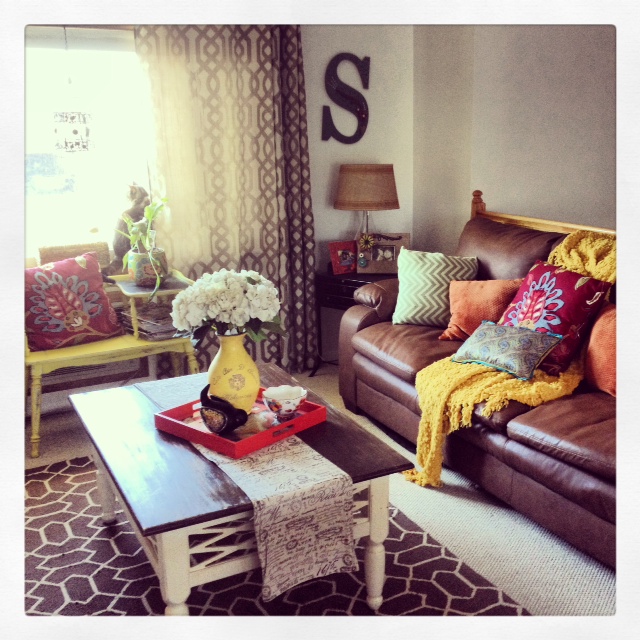 Blogger Kimberly Noelle is working on a living room on a budget. Rather than conducting an extensive remodel, she's gone with making her existing living room work for her, courtesy of some updates to keep it fresh and interesting. The use of vibrant but coordinating colors offset by rich creams and dark browns makes her living room pop, without breaking the bank.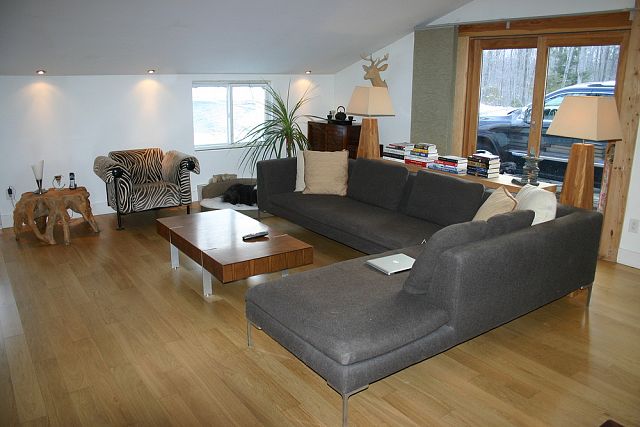 Jamie D. in Vermont undertook an ambitious remodeling project to turn an outdated ski lodge living room into one with a more contemporary look and feel. The work included replacing windows and doors, adding new flooring, and changing out the walls as well. The result is a cozy ski retreat, just in time for winter!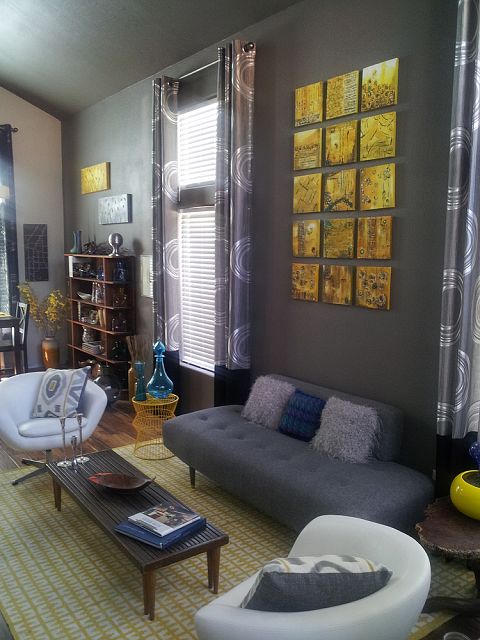 In Las Vegas, Leslie D. stripped her living room down to the studs and rebuilt it, creating an absolutely stunning modern room with lots of elegant design touches. The decision to use grey interior paint paired with grey and cream furniture was great -- it really makes the yellow splashes stand out, and not in a garish way. This room might give you some paint and furnishing inspiration for making your living room feel more modern this year.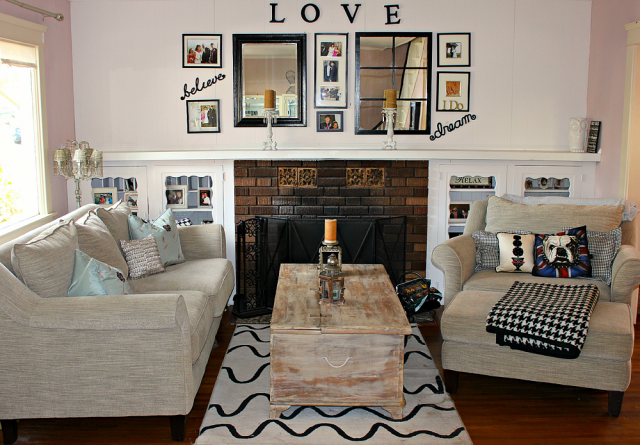 This living room in a 93-year-old home was dark, gloomy, and outdated on move-in day. With some smart interior paint decisions, some new and used furniture, and a beautiful gallery wall, it's been totally transformed. It's still homey and welcoming, but doesn't feel like a bat cave!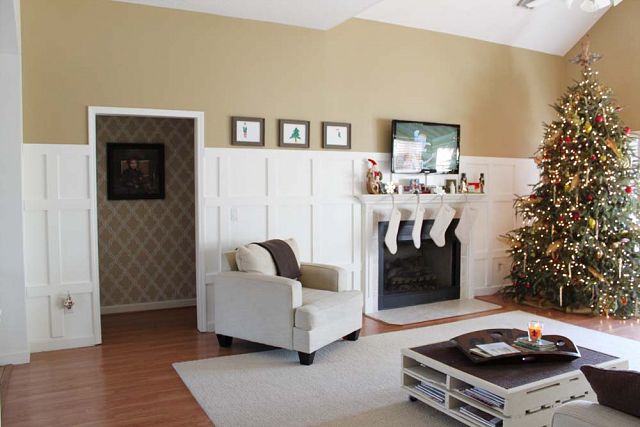 Jamie Lott loved her living room, which was a wide, spacious, beautiful room, but she got frustrated with the amount of wall space: her walls were too dark, and they felt like a little too much. So, she used some 1x3s to creatively make wainscoting, and used paint to add texture and depth to the living room walls. The result was a low-budget project with big results -- and you can do it in a weekend.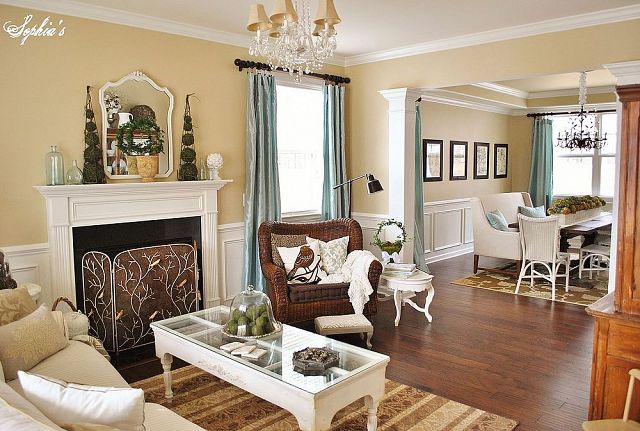 Sophia's living room is so stunning that I want her to come over and do mine immediately, even if my cats would utterly destroy the furniture in about thirty seconds. This absolutely gorgeous space features all kinds of details you might want to consider for your Atlanta living room remodel, including a lovely mantel for the fireplace, hardwood floors, large windows with lots of light, and contrasting walls and ceilings to bring out a sensation of height and depth.
You might not have time for a stripping back to the studs remodel this holiday season, but you probably have time to repaint the walls, consider moving or replacing some furniture, and checking out stores for a handful of ornaments to make your living room more visually interesting. You might be surprised by how little it takes to make your living room stunning for guests!
Katie Marks writes for Networx.com.
Looking for a Pro? Call us at (866) 441-6648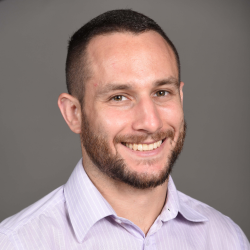 Top Cities Covered by our Painters