How Much Does a New Water Heater Cost?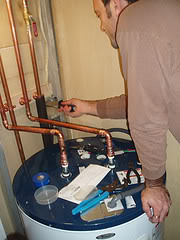 Credit: Flickr - Johncarljohnson
If you find yourself showering in cold water whenever your washing machine or dishwasher is on, it could be time for a new water heater. Depending on the amount of hot water your household uses, you may need a heater with a larger tank or a larger flow rate.
There are a number of different options to choose from. Standard models have a storage tank and can be either gas- or electric-heated. These are large units and are usually stored in an out-of-the-way spot like a basement. A standard, electric water heater with a 40 – 50 gallon tank can run anywhere from $150-$1,500, and a gas water heater can run $300 - $600, depending on its energy efficiency. In addition to the cost of the heater, there are also installation fees that run between $200 and $400.
Tankless Water Heaters
An alternative to the standard model is the tankless option, in which the water is heated as it runs through the unit. The tankless water heaters have no storage tanks, and can be heated by either gas or electricity. Though tankless water heaters tend to be slightly more expensive, they can cut up to 50% of your energy costs, saving you money in the long run. Additionally, tankless water heaters enable you to have hot water for as long as you want, without a tank that needs to be refilled. As long as your unit's flow rate is adequate for your home's needs, you will have endless hot water. Another advantage of a tankless water heater is its small size which allows it to be installed in a wider variety of locations. As a result, it can be installed closer to the point of usage, thus providing hot water faster.
An electric-heated unit that provides 4-5 gallons of hot water per minute typically costs $200 – $900. A gas-heated unit of the same magnitude typically costs between $200 and $500. Installation fees usually run between $300 and $900, depending on whether or not an electrician needs to be called in for rewiring, and whether venting is necessary.
Solar-Powered Water Heaters
Another option is solar-powered water heaters. These can cost between $2,000 and $6,000, including installation. Though expensive, solar-powered heaters have many advantages: They are cost-effective over time, last longer than traditional water heaters, do not pollute the environment, and provide hot water even when the electricity fails. Whether you live in a sunny city like Phoenix or a cooler city like Buffalo, there are solar-powered water heaters that can satisfy your home's needs. Additionally, if you install a solar-powered water heater you are eligible for a 30% Federal tax credit.
Be sure to consult with a professional plumber to help you determine the most cost-efficient water heater for your home's needs. A too-small water heater will leave you with a cold shower, while a too-large heater will needlessly raise your electricity bills.
Looking for a Pro? Call us at (866) 441-6648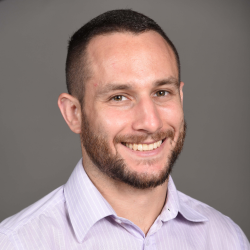 Top Cities Covered by our Plumbers