Wall Murals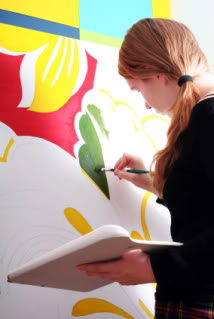 Not to be confused with graffiti or other forms of defacement like those found on the streets of Los Angeles, for example, a mural is a great way to brighten up a child's room or enhance your home in a unique way. While not all of us are artistically inclined, most of us have a certain taste and know what appeals to us. Therefore, whether you're embarking on this painting journey alone or you wish to hire a qualified painter, hopefully you'll end up with distinctive design that appeals to you.
Choose an Image
When considering a mural the first thing to do is find an image to paint. This can be an abstract design, a certain setting, a famous biblical or fable scene, or a rendition of a photograph or painting. The possibilities are endless, though if you're considering a mural you probably already have something in mind.
Make a Sketch
Once you've chosen an image, create a sketch or consult with an artist and have him create some sketches for you. While painting your own mural can be exciting and fun, it's not recommended for everyone. If you'd like to get your hands dirty you can begin with painting a solid color or a pattern or trim on your wall, but leave murals to the professionals unless you have experience.
Pick a Size
Determine what size you want the mural to be. You may want to cover an entire wall in your living room or playroom, or you may just want to paint the backsplash in your kitchen or some other smaller-sized area. On the other hand, you may prefer hiring a tile contractor to install a mosaic tile for a backsplash or some other pattern. The choice is yours.
Prepare the Wall
Before you begin painting a mural you'll have to prepare the surface. Try to repair any holes or dents in the wall with spackling, and smooth out any bulges or bumps. You'll also want to gently wash the wall in order to remove dust and dirt. In many cases, however, a mural can eliminate the need for repair. For example, if you have a cracked tile that needs replacing but the original color is no longer available, replace the tile anyway and paint over the imperfect surface with a mural. The multitude of colors and patterns will camouflage the blemish.
Test Your Materials
If you're doing some of the painting yourself, be sure to check both the color of the paint as well as the paintbrush on a similar but inconspicuous surface before using it. The color and type of stroke may change from surface to surface.
Tips
If you're unsure of your skill level, start small. Draw a mural on a canvas or on a large piece of cardboard and see how it comes out. If you're not satisfied, be sure to contact a professional painter.
Looking for a Pro? Call us at (866) 441-6648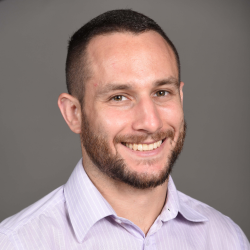 Top Cities Covered by our Painters