Bumper Crop of Cucumbers? Here's What to Do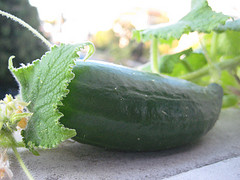 Now's the time when (hopefully) your garden landscape seems to start exploding with produce. Cucumbers are one of the most prolific veggies, to the point where you may feel overwhelmed thinking up new and different uses of cucumber. Try these suggestions to help you deal with nature's bounty.
Eat Them Cold
An immense array of salads feature raw cukes. Paper-thin slices shine when simply drizzled with lemon juice or vinegar and a drop of oil; minced onion or dill is optional. To crank them up a notch, combine with vine-ripe tomatoes. Dairy and cucumbers (as in Hungarian sour cream-cucumber or feta-studded Greek salad) are a match made in heaven. In southwestern states, combining cukes with mango for a spicy salsa or with avocado for a peppery cold soup is a sure hit. New Englanders may prefer to host an afternoon tea party on their elegant Boston tile patio, complete with dainty cucumber sandwiches.
Try Them Hot
Bread and fry thick-cut cucumber to serve with a tangy dipping sauce. For a low-carb, gluten-free "dumpling," stuff large cuke halves with meat or another hearty filling and steam. Julia Child, a pioneer in encouraging Americans to move out of their culinary comfort zone, has a famous recipe for buttery baked cucumber strips.
Juice Them
Extract the liquid from your cucumbers for a thirst-quenching summer beverage. Mix it with club soda, mint or citrus juices, if you like, and serve in a tall chilled glass. Macerating cucumber in vodka results in an unusual, refreshing flavor.
Pickle Them
While there are small warty species, such as Kirbies, which are known as pickling cukes, just about any type of cucumber may be preserved by pickling or fermenting. Choose firm, just-picked, slightly underripe specimens for the best crunch. Cukes can be chopped to make pickle relish. Use traditional canning methods or quick pickle a small batch and store on the refrigerator shelf.
Preserve Them
Whole cucumbers don't hold up well to being frozen. However, for a delightful taste of summer all year round, you can slice cukes in water and freeze into ice cubes. When they're solid, slip them out of the tray and store in a freezer container or biodegradable plastic bag. Alternatively, try dehydrating surplus cucumbers.
Freshen Up with Them
When you're unavoidably active in hot, dry weather, munching on a couple of succulent, easily portable cucumbers will help ward off dehydration. They are reportedly also a great hangover preventive, consumed before you go to bed after a night on the town. Because it stimulates saliva production, chomping cukes will even freshen your breath.
Tone with Them
After you've eaten all the cukes you can hold and put some aside for a rainy day, use them for a facial. Tone and tighten your complexion with a mixture of cucumber pulp and egg white, or place slices on your eyelids for a quick pick-me-up. For total relaxation in the midst of a heat wave, run a tepid bath, toss in a generous handful of cucumber chunks and settle in the soothing water with your favorite paperback.
Use Them for What?!?
In the spirit of science, we researched a few of the wackier uses for cucumbers publicized on the web. Rubbed on the bathroom mirror before a shower, they failed to stop it from fogging up; instead, they left behind a slimy residue of their own. They were a total flop at erasing ballpoint pen ink, and only so-so at removing rust from stainless steel. However, cucumbers did do surprisingly well polishing shoes.
Laura Firszt writes for networx.com.
Updated June 18, 2018.
Looking for a Pro? Call us at (866) 441-6648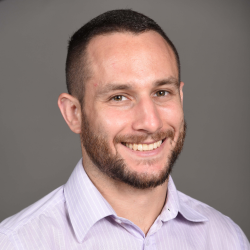 Landscaping Average Costs
Top Cities Covered by our Landscapers