Trees and Shrubs for Your Yard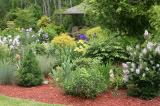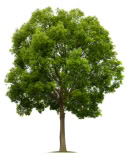 Trees and shrubs can provide endless benefits and beauty to your garden. The bold green tones of trees and shrubs will enhance a garden of any size in a front or back yard. There are many options when it comes to choosing trees and shrubs for your garden or yard, so take some time to look around at various trees and shrubs, and do some reading about the care and maintenance of the tree or shrub you are considering.
If you're not sure about where to start, it may be a good idea to get some helpful advice from a local landscaper who can advise you on what type of trees and shrubs are best for your area. Learn how to select the best shrubbery for your garden or yard.
Shrub Benefits
Shrubs are great! With their natural beauty, shrubs add gorgeous deep green tones to your garden or yard. Shrubs and bushes have multiple stems, are low to the ground, have dense foliage and have many leafy branches growing close together. Many shrubs can live in harsh conditions and still look like they are thriving. Evergreen plants are known best for having this beneficial characteristic.
Shrubbery Options
Flowering shrubs are a pretty option to consider. Some of the most common and beautiful flowering shrubs are lilacs and hydrangeas. Woody plants are another popular choice in the flowering shrub family. These plants are always blooming with something! In the spring and summer, woody plants have flowers and pretty leaves. In the fall, many woody plants produce berries in red, yellow or gold colors. Woody plants even have beauty in the winter with their unusual shapes and textures. Snow also looks beautiful on the branches of these bushes, especially on evergreens.
Shrubbery Design Tips
Current gardening trends include not segregating flowers into their own beds, but planting a mixed border instead. This consists of small flowering trees or shrubs planted together with other perennials. Garden designers also recommend planting shrubs and plants in groups of three or five.
The Benefits of Planting Trees in Your Yard
The height, color, texture and beauty of trees are just part of what make them so lovely for your garden or home. Some of the benefits of trees include:
They provide privacy around your home
They provide protection from the wind
They provide shade on hot days
They are fun for kids to climb on
Trees provide the perfect combination of aesthetic and practical benefits. Besides being good for the ecology and environment, they can also enable you to save energy naturally. Trees are a barrier to harsh elements during the winter and provide shade to your home during the summer. It's estimated that you can save up to 20 percent per year from trees around your home. Learn more energy-saving ideas for your home.
The Problem and the Solution
Many people don't want to plant trees because of the long time it takes for them to grow. Depending on the variety, it may take decades to see the tree in bloom. With this in mind, nurseries have developed new trees called fast-growing trees; they provide a great solution for those who wish to plant trees without the long wait.
One of the most popular and fastest-growing trees is called the Royal Empress. This tree grows beautifully after just one year, and within three years has the potential to grow more than twenty feet! Other popular choices are the American Sycamore, Hybrid Poplars and even some evergreen varieties. Since some evergreens grow faster than others, make sure that yours is one of the fast-growing varieties before you plant.
Looking for a Pro? Call us at (866) 441-6648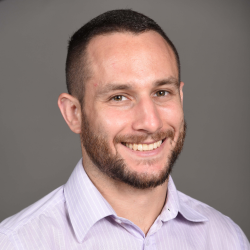 Landscaping Average Costs
Top Cities Covered by our Landscapers