Three Different Ways to Build a Pallet Wall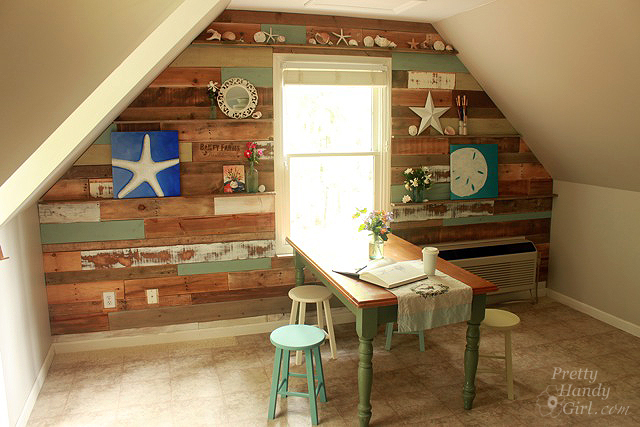 If you're looking for a way to make an accent wall really pop, and if you want to give a room a rustic edge at the same time, a DIY pallet wall might be your jam.
What you'll need
First, you're going to need pallets. I've posted links below to great posts that explain where to find pallets, and how to disassemble them into boards. You'll definitely need some power tools and hand tools for this project, including a Sawzall with a 12 inch construction blade (not the five inch blade it comes with) and a power sander. Depending on how you choose to fasten the boards to the wall, you might also need a power drill or a power screwdriver. A laser level helps for mounting the pallets to the wall. Be sure that you have an excellent hammer, as well.
Wood from shipping pallets
A few words about shipping pallet wood: Pallets can be made from either treated or untreated wood. For interior projects, it is important to use pallets that are untreated, because treated wood can off-gas potentially unhealthy chemicals. Also, beware of nails. Some people like the look of the nail heads that inevitably will be stuck in the pallets, but for children's rooms it is best to remove them. Pallets are typically splintery, so sanding them down with a power sander is not optional; it's a must. If building a pallet wall is starting to look like too big an endeavor, it might be a good project to hire a handyman to help with.
Pallet basics
I have two tutorials for you to click over to. Learn how to find pallets to build with, and how to easily and quickly disassemble pallets. These tips will help your pallet wall project go more smoothly. Both come from a DIY carpenter near Columbus, Ohio.
Sanded and whitewashed pallet wall: One way to build a pallet wall is to first sand and whitewash the pallets to give them a cool, grayish color. Whitewashing some of the boards with gray paint, and some with white paint, gives the wall a stylishly uneven look. A whitewashed pallet wall looks awesome with industrial-chic light fixtures and gray-blue walls.
Cleaned and sanded pallet wall: While whitewashing gives a pallet wall a modern edge, leaving the pallets their natural color lends itself to a warm, rustic feel. Want to make your living room look a bit more like a mountain lodge? Clean and sand the pallets, but don't paint them. Do seal them for a shiny look and for moisture resistance.
Mixed salvage board and pallet wall: The most complicated of the three ways of building a pallet wall that I'm sharing, the mixed board wall requires some good geometry and measuring skills. The payoff is worth the work, though. A mixed salvage board and pallet wall allows for unbelievable artistic flexibility. Want to make it pop with colors? You can do that. Want to go rustic and neutral? You can do that, too. Mixing the sizes, widths, and colors of the boards is the name of the game.
If you'd rather supervise than DIY, hire a carpenter to build an awesome pallet wall for you.
Chaya Kurtz writes for Networx.com.
Updated December 27, 2017.
Looking for a Pro? Call us at (866) 441-6648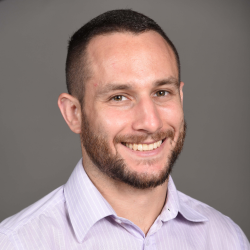 Top Cities Covered by our Painters