The Surprising Perfect Kitchen for Holiday Entertaining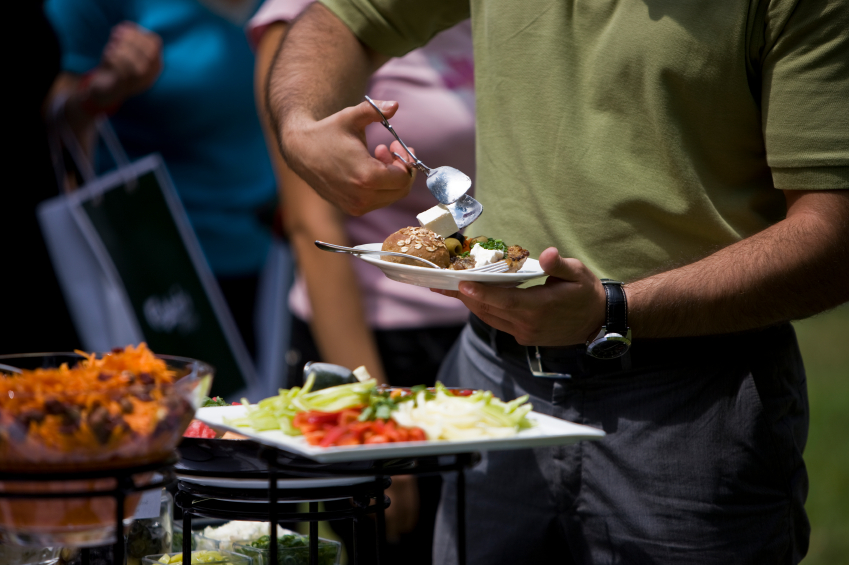 Does it bother you that when you Google "perfect kitchen for entertaining," the first few pages of search results yield what is known as "aspirational" articles? Most of us don't have the bread to do full kitchen remodels to achieve such built-in entertaining features as butler pantries, large islands, and double apron sinks. The money to hire a remodeling contractor is either just not there, or we rent and can't remodel, right? But the holidays happen anyway, and we entertain anyway. Somehow, the food is great, the company is effervescent, and the drinks stay cold.
If you are not in possession of that "perfect kitchen for entertaining," I have a few ideas for you. The big surprise: Your kitchen, in whatever condition it is in, is the perfect kitchen for entertaining. Ready to feel good about yourself? OK, here we go:
1. Accept the fact that no matter how small your kitchen is, people will congregate in it. Have you ever been to a house party where everyone actually hung out in the living room? No, I haven't either. Why? The beer is always in the kitchen. The only way to keep people out of the kitchen is to put the beer, water, and all other liquids in another room. If that means that you need to buy a metal tub to store you're the drinks in, then do it. An insulated stainless steel beverage tub will serve you well for years, but you could also just grab a clean plastic garbage can and fill it with ice. The garbage can is a bit collegiate, but I am sure you can find a way, with all of your DIY décor skills, to class it up. Mod Podge and decoupage the garbage can maybe? We published a cool article on how to faux finish a plastic flower planter, and the directions could be easily applied to any type of plastic beverage storage solution.
2. Get the heck out of the kitchen. Your guests came to spend time with you. Most people are not so as base as to only show up to a party for the chips and dips. If you, the host, are in the kitchen, your guests will be there, too. In an ideal world, we'd all have big open floor plan kitchens where guests could just hang out while we cook. But it's so not like that. My kitchen is so narrow that only one person can pass through it at a time, unless you turn sideways and scoot through. If this means that you serve mostly cold food to avoid being stuck in the kitchen, then so be it. Cucina Fresca is a cookbook that has kept me out of the kitchen when I am entertaining. By Evan Kleiman and Viana La Place, the authors of Cucina Rustica and Pasta Fresca, it is a book of rustic, simple, and absolutely amazing Italian recipes that are meant to be served cold or at room temperature. Every single recipe that I have prepared from Cucina Fresca has been clean-tasting and popping with Italian goodness. Nobody misses the hot appetizers when there is fresh antipasto on the buffet.
3. Make a dish station. So you don't have an extra-deep apron sink and a custom dishwasher with a separate drawer for glassware. Too bad. My heart goes out to you. Just kidding. I don't have one either. I actually have one shallow, tiny sink in my kitchen, but I still cook dinner for 20. Piling the dishes up in the middle of a party lends itself to grossness and crusty food all over the place. I actually put a big Rubbermaid bin on the floor next to the sink and pile the dirty dishes in it to keep them off the counters. Then I fill the Rubbermaid bin with the dishes in it with soap and water, to give it all a nice pre-soak. See? Your kitchen is perfect for entertaining just the way it is. You don't have to have a place on Miami Beach with a brand spankin' new sink installed by a Miami plumber. It would be nice, but let's stick to working with what we have.
4. Stock your buffet table with paper goods, and position a few garbage cans around the living/dining room. People end up in the kitchen looking for stuff or to throw things into the garbage. They need a napkin or a paper towel. They got brie on their hands and need a sink. They can't find a fork; the dip spoon fell on the floor. Place a massive cornucopia of napkins, flatware, guest towels, and even wet wipes on the buffet. Make sure that there are several obvious garbage cans around the room. That should keep people out of the kitchen.
Seriously, happy holidays. I know that it would be nice to have a "perfect kitchen for entertaining," with all the fancy built-ins. But honestly, you know that you can get away with less, and that less is good enough for most people as long as the hostess is happy and the house is warm.
Chaya Kurtz writes for Networx.com.

Looking for a Pro? Call us at (866) 441-6648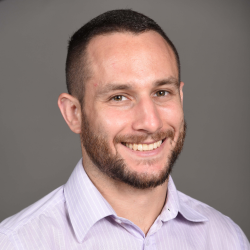 Top Cities Covered by our Remodeling Contractors