The Hanging Gardens of the Parkroyal Hotel Pickering
I want to go to Singapore just to stay in this hotel. The Parkroyal Hotel Pickering is not your average luxury hotel, although it has all the fittings you'd expect, including stunning views and an infinity pool. It also has one of the most amazing hotel landscaping features I've ever seen.
Talk about urban gardening: this structure has astounding curving gardens built right into the varied levels of the immense glassed building. While more and more institutions and businesses are integrating vertical gardening and green roofs into their designs, it's amazingly well-done here, to a level that's eye-catching and undoubtedly likely to net the building some awards.
The underlying structure of the gardens is cut and designed to look like natural basalt, giving it a very curved, graceful, elegant look with a surprisingly natural feel despite the fact that the hotel is in the middle of an urban environment. An array of tropical plants with a wide range of diversity creates shade and a lush green environment that's peaceful and beautiful, creating an oasis in the midst of an urban environment. The garden helps control heating and cooling costs, adding to the environmental efficiency of the hotel. These plants are not just great for visitors and those using the offices in the building: they also provide habitat and rest stops for migratory birds and other species.
That's important in highly settled regions like cities, where pathways for migratory birds are shrinking, much to the detriment of fragile species. People who commit to adding native plants and stretches of untouched green to their Charlotte landscaping are doing a great service to birds, and the local environmnent.
Such design displays extreme environmental sensitivity and respect for the need to create architecture that blends the need for spaces for human use and the requirements of animal life. And it's the new trend in urban architecture, where more and more firms are recognizing that environmental responsibility needs to be a part of their business practices. Thanks to the growth of green design standards and outreach by environmental organizations, resources for green design like this are expanding daily.
The Parkroyal shows that it's possible to create a building that integrates cutting edge green innovations with elegant style and a beautiful, clean look. We're looking at the architecture of the future, and it applies not just to institutional architecture but also to apartments and even homes; imagine hanging gardens wrapping around a beautiful energy-efficient home, creating a transitional space between inhabited space and nature.
Katie Marks writes for Networx.com.
Looking for a Pro? Call us at (866) 441-6648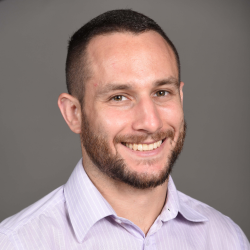 Landscaping Average Costs
Top Cities Covered by our Landscapers