Suede Faux Finishing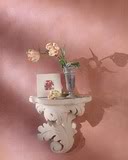 When you think of suede, you probably think smooth, soft and silky. That's only natural, because suede IS smooth, soft and silky! With cool new painting innovations, you can bring this invitingly soft and smooth look to the walls of your home ... and in almost any color you might think of.
Many paint companies have formulated their own special suede finishes, making it quite simple to suede faux finish your walls (especially compared to some of the more complex faux finishes). Suede faux finish appears soft to the eyes, so unlike some other overwhelming faux finishes, suede faux finish can be used on entire walls to create a velvety, relaxed and cozy effect for a room.
Often suede finishes use a matte, textured paint that absorbs and reflects light in order to create the look of actual suede covering the wall. The finishes can be created in several ways, such as by applying one coat of suede faux finish over a base coat that will show through, or two coats to achieve a rich, suede-textured finish. (Keep in mind that the experts don't recommend suede faux finish for trim or high-traffic areas such as kitchens.)
Basic Faux Suede Finish Directions
1. Prepare properly before you paint by having all your supplies nearby and covering the work area with plastic tarps or canvas drop cloths. Tape moldings, hardware such as handles or electric outlets, and other areas you do not wish to paint.
2. If the wall you will be painting is much darker than the suede finish color, first apply a primer and let it dry.
3. Apply the suede paint with a roller, beginning in the corner of the wall, near the ceiling, and painting a 3-foot letter "M" shape. Then fill it in by rolling across the M.
4. Next roll on paint again from floor to ceiling, IN ONE DIRECTION to smooth out any lap marks. Let this first coat dry 4-6 hours.
5. Now apply the second coat of paint using a 3 inch or 4 inch brush to form an "X" pattern. Start by making a 1-foot "X" and then fill up the area with smaller 4- and 6-inch "X"s.
6. When the paint is dry, apply a clear topcoat to protect the finish.
7. Enjoy your beautiful new room!
If you want a suede faux finish for your walls but just can't handle the project yourself, hire a local professional painter.
Updated August 14, 2018.
Looking for a Pro? Call us at (866) 441-6648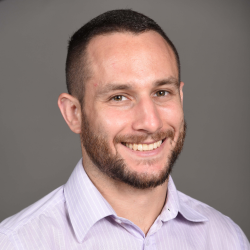 Top Cities Covered by our Painters