Spring Lawn Care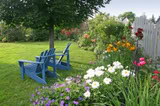 Green is glorious and good spring lawn care maintenance is the key to achieving a healthy and great-looking lawn. Spring time is an important time for lawn maintenance as it is the official start to the lawn and gardening season. If you need help with spring lawn care for your home, simply find a professional, reliable landscaper to help you.
1. Clear Out Debris
There were many opportunities during the winter months for debris to fall on your grass. Removing any debris from your yard is the first step in spring lawn care. Clearing off debris also includes raking any leaves that have managed to collect on the lawn. Other common debris that should be cleared include fallen branches, old clippings and evergreen needles. Any other debris should be removed as well.
2. Spread the Snow Around
There are often areas on the lawn which tend to pile up with snow during the winter months. This is common in shady areas and areas where snow is intentionally piled. With warmer spring temperatures, the snow begins to melt – but it tends to remain in these areas. As a result, the grass under the snow may not develop. All you need to do to prevent this is to shovel and spread the snow around evenly so that it can melt away.
3. Fertilize—But Not Too Much!
Fertilizing should be done all year round, except for months where there may be thick snow on your lawn. So when it comes time to fertilize in the spring, make sure you don't over-fertilize. Keep in mind that over-fertilizing can make the top growth on the lawn look great but at the same time harm the roots and create more damage than beauty.
4. Get Rid of Crabgrass
The use of an herbicide will help get rid of any crabgrass in your lawn. If your lawn had crabgrass last spring and summer then you will need to treat it this spring with a pre-emergence herbicide. Timing is everything with this type of application, as it must be completed about two weeks before crabgrass germinates in your area. It's a little tricky, but it will help keep the crabgrass away!
5. Over-Seeding
Over-seeding can help in those areas of grass that were worn down or patchy during the winter. Laying seeds down on the grass will give it a boost to grow stronger, like a shot of vitamin C for your lawn! Keep in mind that you can't over-seed in combination with an herbicide application against crabgrass. It is advisable to wait at least a month before spreading new seeds.
Looking for a Pro? Call us at (866) 441-6648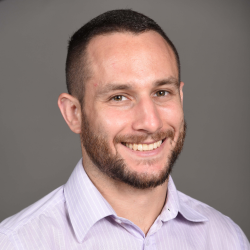 Landscaping Average Costs
Top Cities Covered by our Landscapers