Solar Gadgets for Your Home
Solar Gadgets for Your Home
Solar power doesn't stop with panels. If you want to use less power, you can stock your home with fun, innovative solar-powered gadgets. They're handy in a power outage or anytime when you're not near an outlet. Solar gadgets are environmentally friendly and extremely useful. So, take a look at the following 7 solar-powered gadgets that can make your life easier, without running up any utility bills.
Charge Anywhere, Anytime
This portable hybrid solar charger is a great accessory to keep in your purse, briefcase or car to give you an emergency power source when an outlet is unavailable. Just leave it out in direct sunlight to soak up 8 hours worth of solar energy and let it go to work for you using a wide variety of adapters to charge your Motorola, Nokia, iPhone or Blackberry phone and other appliances that use a mini-USB adapter. The gadget's solar panels can hold a charge for up to two weeks and also has a built-in rechargeable Lithium ion battery inside that can be plugged into a regular DC outlet for a full charge in 4 hours. This practical solar gadget only costs $20 from GoldenGadgets.com.
Solar Powered Flashlight
This inexpensive solar-powered flashlight is a camper's dream. It is made of weatherproof cast aluminum and has ten LED lights inside the 250 mm body and comes with a built-in rechargeable Li-on battery. Simply attach this great gadget to your backpack while hiking under the sun and it will power up to give you hours of directed light at night. This great flashlight is sold two-a-piece by Chinavasion Wholesale Electronics for only $9.79 each.
Solar Plant Spinner
If you own hanging basket plants, you know that rotating them is a must for even growth. While this may not seem like a big chore, it can be easily forgotten in the rush of busy days and can result in lop-sided or crooked plants. The Stauer Solar Roto Basket is a great and inexpensive solution to this problem. For only $14.95, you can add this solar-powered rotator hook to your existing hook and then re-attach your hanging plant to the bottom of the rotator. The built-in motor is solar powered to rotate the plant 360 degrees to give you healthy, even-looking plants and can be used on baskets up to 27 lbs.
Solar Glowing Plant Pot
Looking for a neat way to light up your garden at night? Check out this cool solar-powered plant pot that glows white or rainbow colors after the sun goes down. During the day, the 28 cm tall pot collects sunlight and uses the energy to power an internal battery. The battery then charges built-in LED lights to add an enchanted glow to your evening. The light can last up to 8 hours in summer and up to 4 hours in winter, depending on how much sunlight the attached solar cells are exposed to. This solar gizmo will run you around $40.
Solar Oven
Never again worry about camping and cooking in an un-wooded area or in places where regulations do not permit fires. The Solar Oven Society has created the Sport Solar Oven as an environmentally friendly cooking alternative to outdoor meal preparation. The 10-pound oven is easily portable and specially designed to maintain steady, moderate cooking temperatures up to 260 degrees F. For only $170, the oven comes with two 3-liter black, enameled pots with lids, a cooking thermometer, an instruction manual that includes recipes, as well as a Water Pasteurization Indicator that confirms when water is safe to drink. The Sport Solar Oven is built to withstand the elements and the wear and tear of travel and stowage. It does not require electricity or the use of wood or fossil fuels for cooking and is built with recycled plastic, making it a fantastic new accessory to your camping cook-out gear.
Cooliado Solar Picnic Bag
This multi-purpose Cooladio is a great new way to picnic. You can keep your food and drink cold inside the thermal foil-insulated cooler, while charging your cell phone or MP3 player in the solar-powered docking station on the outside of the cooler. You don't even need to bring along separate speakers - just plug in your music, turn up the volume and enjoy the crisp, clean sound from the two built-in speakers. You can get this alternative picnic basket from Sports Authority for $85.
Looking for a Pro? Call us at (866) 441-6648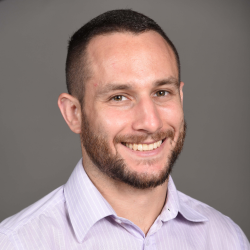 Top Cities Covered by our Electricians