How Smart House Systems Help with Aging in Place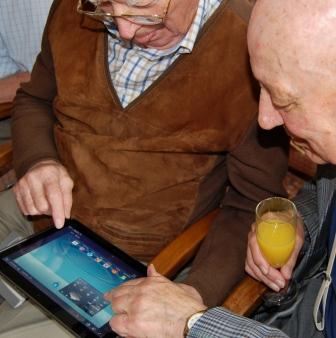 Smart houses are the wave of the future. Many fans of home automation are enamored of the technology behind these systems, which allow us to program our vast array of electronic household devices and operate them from afar. However, beyond the fascination of technology for its own sake, smart house systems can be harnessed for a vital purpose -- helping Americans age in place.
The AARP reports that 90 percent of seniors would prefer to stay in their home as long as they possibly can. Couple this with the fact that the number of Americans over the age of 65 is expected to nearly double by the year 2030, and you've got a potentially huge population segment that can benefit from home automation.
Here are several significant ways that installation of a smart house system could provide a virtual helping hand to an older person.
Locking and Unlocking Doors
With increasing age, short-term memory fails to function as it used to. A smart lock eliminates the very common problem for seniors of being locked out due to a lost or forgotten key. Tapping on a keypad or, even simpler, allowing one's fingerprint or iris to be scanned for identification purposes can be used to authorize admittance.
With this type of smart house system, a frail or ill elderly person will also be able to admit trusted tradespeople or emergency help without moving from a chair or bed. There are versions that photograph or videotape whoever is at the door and display the image to the user on a smartphone or other screen. It's possible to create a handy database of approved visitors, which can easily be accessed by a caregiver -- even a new employee who is not yet familiar with the household.
Operating Lights
A skilled electrician can program a smart house lighting system to "learn" its owner's patterns, gathering information about his or her schedule in order to switch on lamps or overhead lighting at appropriate times. Lights can be turned off using the same method, or when their motion sensor picks up the fact that the householder has either left the room or perhaps fallen asleep in front of the TV. Mattress pressure sensors will alert the system if someone gets out of bed at an unexpected time -- for example, to use the facilities in the middle of the night (one of the dubious pleasures of growing older) -- and therefore needs illumination.
Perhaps the most interesting smart house capability related to lighting is the fact that the system can be programmed to turn lights on and off not only to suit a particular schedule but also to meet the changing demands of an elderly body. Macular degeneration, a vision problem that is frequently associated with aging, makes it more difficult for the eyes to react to abrupt changes in lighting. Use a home automation system to adjust the level of lighting gradually and comfortably.
Security and Safety
A smart home system creates a safer environment in the kitchen and bathroom, two areas of the home which can be particularly dangerous. Prevent scalds in the kitchen or bathroom by presetting the water supply to auto-adjust to a safe temperature. Program a fast-cooling smart stove to switch itself off. Or take advantage of an even smarter microwave, which is currently in the works, according to researchers at the University of Florida. This futuristic device will be able to read food package instructions and adjust cooking time accordingly.
Falls, which are usually just a minor inconvenience to younger people, can be extremely disabling for the elderly. This type of accident may seriously affect senior citizens' more brittle bones, and lead to other health problems -- such as dehydration or pneumonia -- if the faller is left lying on the floor for some time. What's more, it tends to diminish the sense of confidence and independence. Fall detectors are programmable to detect a fall and immediately alert the person's family or caregiver to come and help.
Laura Firszt writes for networx.com.
Looking for a Pro? Call us at (866) 441-6648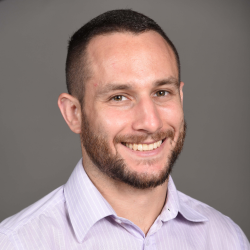 Top Cities Covered by our Electricians